To remain competitive in the Building Supplies industry,
high quality and compliant products need to be supplied efficiently and cost effectively. With increasing pressure from cheaper, international suppliers, it's never been more important to have complete visibility of your supply chain from ordering right through to supply, and to be able to respond to the needs of your customers at each and every touch point.
To help you stay competitive, we offer solutions that work from different angles to address the varying needs of your business.
Efficiency is driven from within by the Pronto Xi Manufacturing Management which completely automates your workflows. Our Supply Chain module helps ensure incoming and outgoing goods are delivered efficiently and intelligently while our BI reporting gives you visibility of your entire production, providing insights to allow the right decisions to be made in real time.
Reduce operating costs
Avoid production downtime
Keep quality and innovation high
Reduce operating costs
Automating a range of key processes in your business reduces the demand for resources, gives you time to focus on more strategic activities, and a better line of sight on where to address cost reduction.
Avoid production downtime
A stall in production means a stall in profitability. Plan your production processes so downtime is minimised and your customer's satisfaction is maximised.
Keep quality and innovation high
To remain competitive in an industry that demands high quality and often complex materials, the ability to innovate is key. Streamlining your production gives you time to identify trends and opportunities.
Control your costs completely through inventory control and track movement and dispatches so you are operating at peak efficiency at all times.
Get visibility of your workload to ensure your production is working at capacity, helping you maintain maximum efficiency.
Business Intelligence Data
Make the decisions that shape your business using relevant, real time information.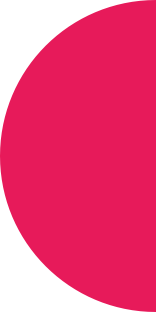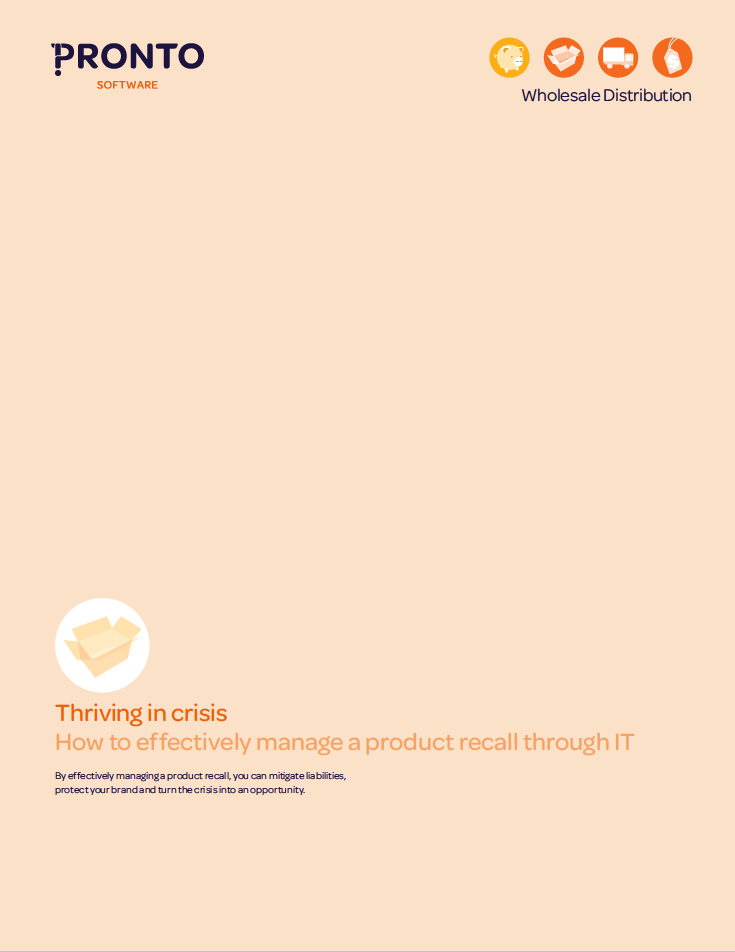 Thriving in crisis: How to effectively manage a product recall through IT
Though product recalls are never desired, they do happen. Your company's response can make the difference between being the role model and losing market share or even being displaced from the market.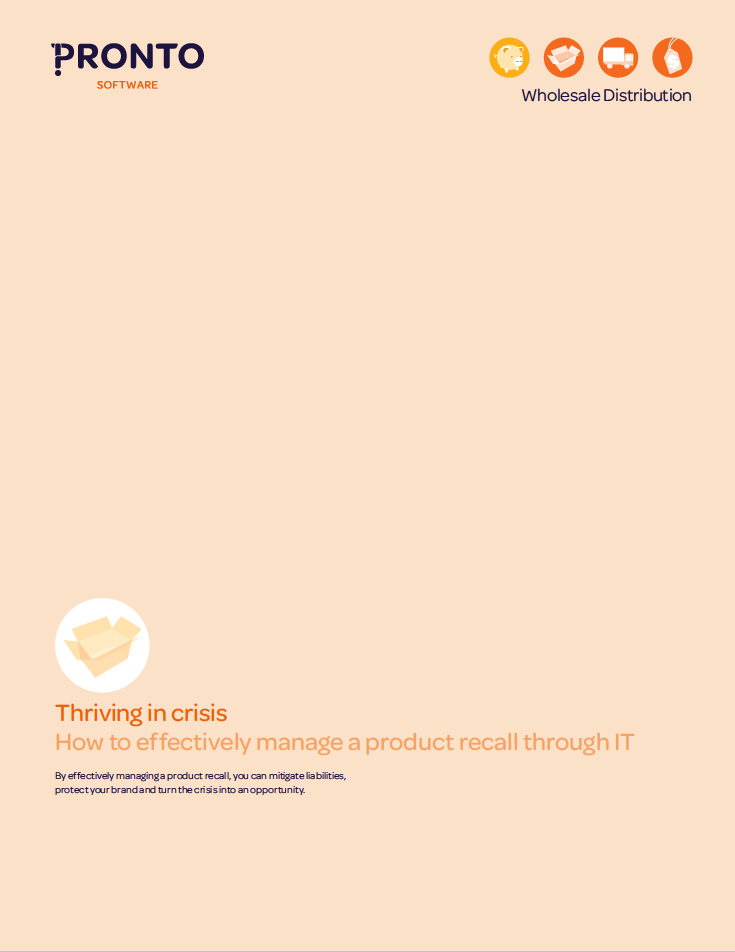 Be the first to receive our resources, including news about your industry.