In retail the customer has always been key, but it has never been more important...
…in the changing homeware industry,​ where customer interactions are fleeting, as they price in-store to source elsewhere, or become entirely digital in nature. Customers entering a retail outlet must have a positive experience and make a connection with the salesperson in order to leave with the products instead of purchasing elsewhere, while online customers need a smooth, hassle-free transaction where they can buy and receive what they want quickly and easily.
To do this profitably, retailers need a fully integrated solution with the ability to take payments, offer a single view of the customer and help the retailer maintain a positive cash flow.
Pronto Xi offers just this. We offer modules that ensure your sales staff can take payments quickly and easily on the spot, and let you form relationships no how your customers choose to shop. We can help provide a clear and accurate view of stock on hand, and helps you forecast accurately so you know what is likely to sell and when so the profitability of your business is always in balance with the demands of your customers.
Making a point of selling more
Nurture customers
Financial forecasting
Making a point of selling more
For a customer to have a truly positive in-store experience, sales staff need to be focused on the interactions and transactions, not the technology. Point of Sale tools that simply perform the way you need them to, puts the focus where it belongs – on the customer.
Nurture customers
Pronto Xi allows you to focus your attention on the customers who matter most to your business, while implementing and delivering the business processes that ensure a superior customer experience is delivered every time- online and in store. Eliminate double handling, and view the complete picture of your business, with data that is accurate and tells the real story.
Financial forecasting
Access the insights that allow you to know the real drivers of your business. What sold well this month? What is likely to sell well over the next quarter? Accessing the data that determines the direction of your business shouldn't be complex or time consuming.
Bring Retail insights together, in one place and in real-time.
Know what is important to your customers, and leverage this to improve your marketing.
Manage your inventory and maximise the dispatch of sales quickly and easily.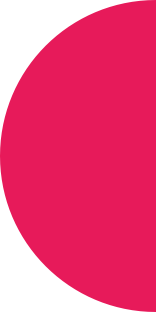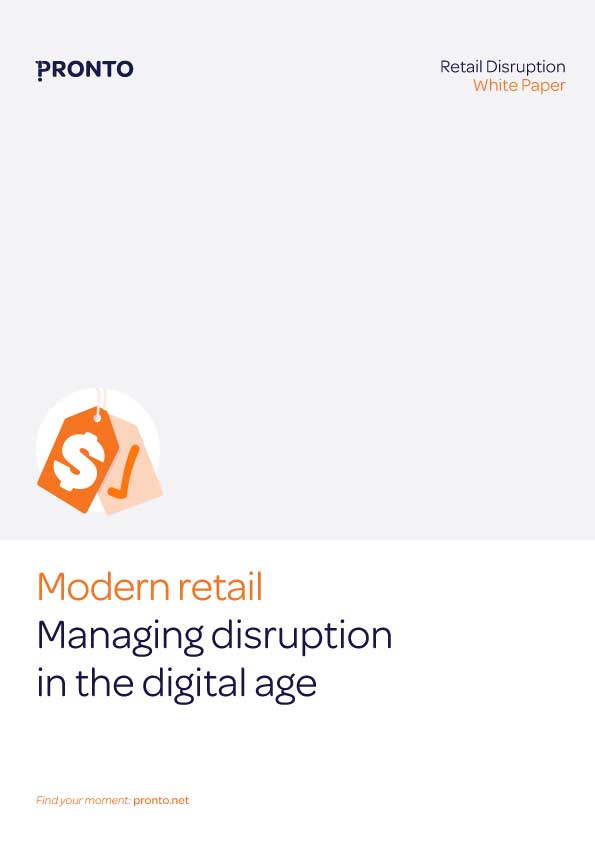 Modern retail: Managing disruption in the digital age
How Australian retailers can leverage technology to stand out in a competitive environment. The proliferation of digital technologies has transformed the Australian retail sector.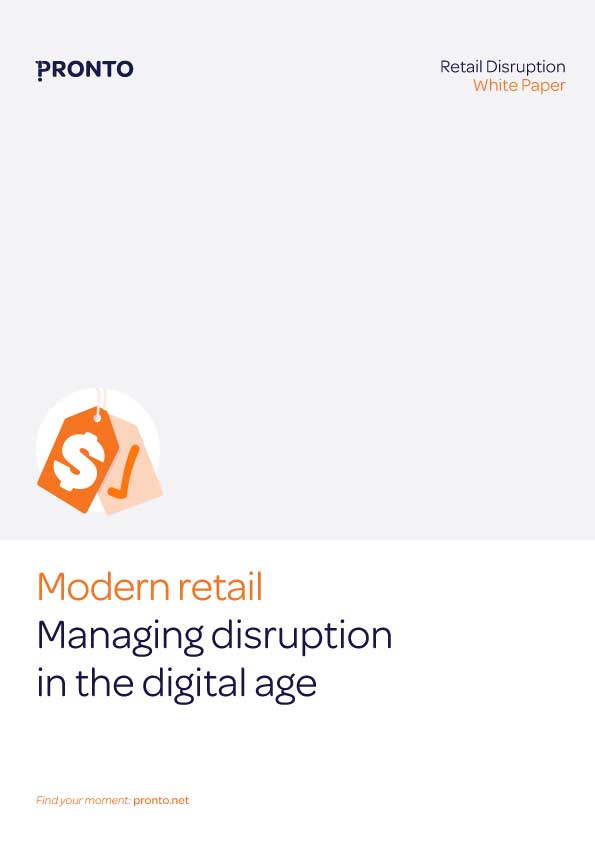 Be the first to receive our resources, including news about your industry.