Mining is a complex and uncertain industry, complicated by...
fluctuating resource pricing, dynamic and often unpredictable resource fields, and projects that need to be managed through the entire lifecycle. Controlling costs across exploration, construction and operation, right through to retirement, is a challenge, but one that needs to be met to remain competitive and profitable.
Underpinning any competitive and reputable mining company is an ability to control the financial components...
…of the different phases of projects, while maintaining the ability to scale up and down as necessary. Pronto Xi is the software used by over 100 mining, oil and gas companies to improve production efficiencies and maximising profitability all while managing people effectively. It's the ERP that ensures you operate at peak efficiency, always.
Realtime visibility that drives everything
Keep things moving throughout the lifecycle
Get the best out of your people.
Realtime visibility that drives everything
Identifying the right time to invest in new equipment, ship materials and explore the resource fields is critical. To make the right decisions, you need clear visibility of the business and market, as well as accurate demand forecasting.
Keep things moving throughout the lifecycle
Downtime is costly for the mining industry, but this can be minimised with effective asset management.
Get the best out of your people.
Mining is not just about the materials being unearthed – an organisation depends just as much on its people. Pronto Xi will help you fully manage your human assets. Create staff profiles that include award rates, relevant licenses and skills amongst other critical factors, to ensure you have the right people doing the right jobs.
Asset & Facility Management
Proactively manage all assets no matter their status or location, to ensure productivity is maximised.
Know when to invest, know when to hold off.
Business Intelligence Data
Allow everyone in the business to understand your business better with visibility of the data that matters to them.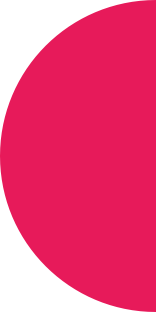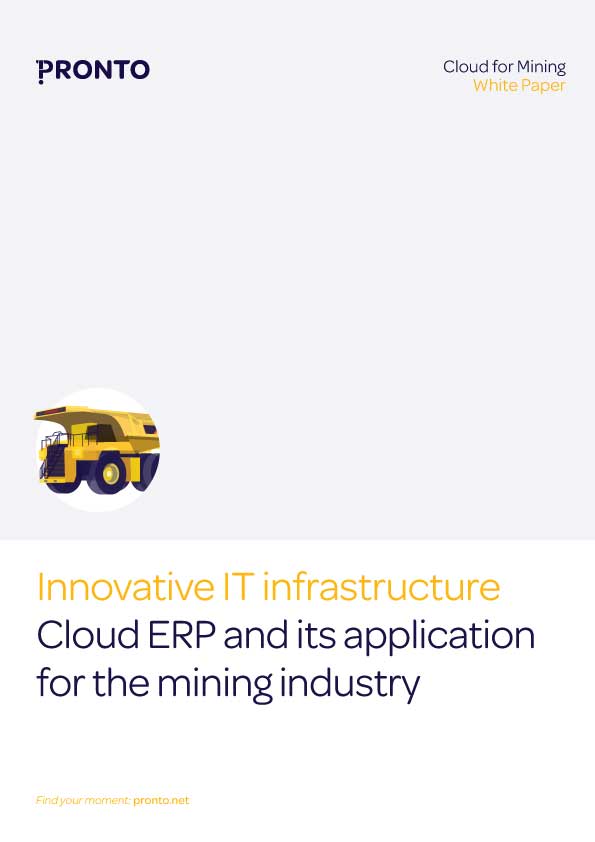 Innovative IT Infrastructure: Cloud ERP and its application for the mining industry
The mining industry is ruled by efficiency. The organisations that can extract, process, and deliver materials with the least amount of waste stand to be the most profitable. With vast footprints in remote locations, diverse labour forces, and long term projects, miners require an Enterprise Resource Planning (ERP) solution that is specific, adaptable and complementary to the way modern mining is done.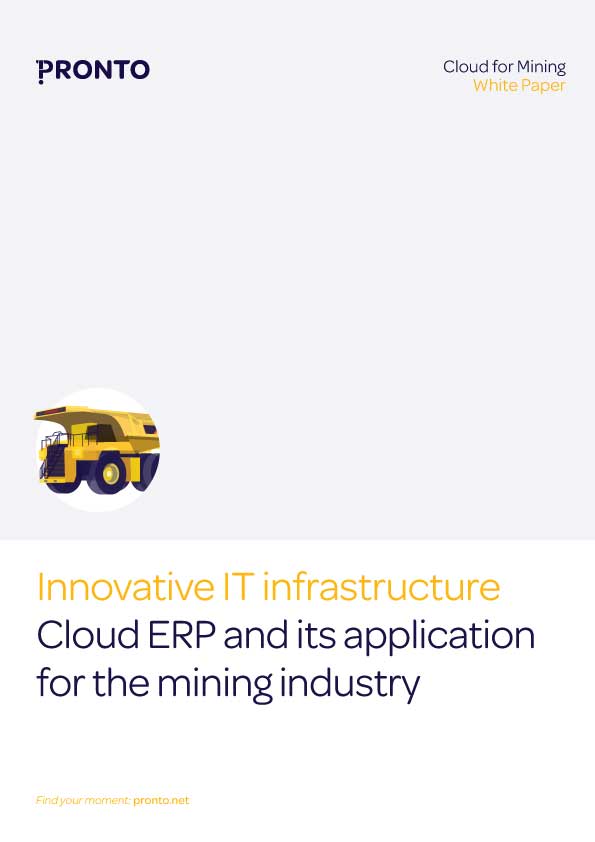 Be the first to receive our resources, including news about your industry.