A moment of Inspiration for Australia's largest chain of specialty paint stores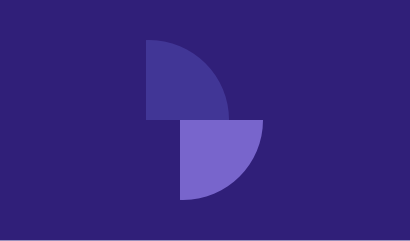 Australia's largest paint specialist group of stores, Inspirations Paint, has selected Pronto Software to provide enterprise resource planning (ERP) and business intelligence (BI) services to 100 of its retail stores nationwide.
The competitive tender saw Pronto Software beat out Microsoft Dynamics to deploy its flagship solution Pronto Xi Dimensions, across the Company's franchise stores and national office.
Inspirations Paint chose to deploy Pronto Xi modules to integrate Financials, Distribution, Inventory, CRM and Point of Sale operations across the business.
Tired of an outdated system that was not unified between its national network of retail outlets and national headquarters, Gary Jeston, Financial Controller at Inspirations Paint, began looking for a solution that would streamline processes, add functionality and eliminate double handling, while maintaining a high level of data integrity.
"One of the most complicated elements of the brief was to ensure our data integrity would not be compromised. Pronto Xi gives us peace of mind because this data is consolidated and an inherent part of our system, making it easier to gain insights, so we can focus on growing our business,' said Jeston.
According to Jeston, the approach Pronto Software took to deliver a tailored solution also played a major part in the final decision to choose the Australian software company's solutions over other vendors.
"From the outset we were impressed with Pronto Software's ability to listen to our requirements and adapt a solution that would not only meet immediate needs but offer the flexibility to scale as our requirements evolve. The team at Pronto took the time to consult with us from the very start.
"We were looking for a solution that could reflect our business operations from point of sale in each store, to financial reporting at head office. Throughout the tender process, Pronto Software impressed us with its Pronto Xi Dimensions solution because it seamlessly integrates ERP with BI. Ultimately, Pronto Software won out against the competition due to its technical innovation, ease of implementation, total cost of ownership and ability to deliver on the solution we need,' added Jeston.
Pronto Software Managing Director David Jackman said Pronto Xi Dimensions is a good fit for retail businesses.
"With a strong heritage in the Australia retail industry, Pronto Software delivers integrated ERP and BI solutions to operate seamlessly in all environments from head office to franchise stores. As demonstrated by the partnership with Inspirations Paint, our software is designed to give customers the flexibility to tailor a solution that gives the user deeper business insights to empower intelligent decision making and business growth,' said Jackman.
-ends-
About Pronto Software:
We are an Australian developer of award winning business management and analytics solutions. Pronto Xi, our ERP software, integrates accounting, operational and mobile features in a single system – optimising business processes and unlocking actionable insights. Over 1,700 organisations have leveraged our industry experience and innovation to increase growth and revenue. For more information, please visit: www.pronto.net/about-pronto-software/
Let's stay connected
Be the first to receive our resources, including news about your industry.