Retailers are rising to the challenge and exploring ways to respond...
…to a growing customer expectation for always on, always there service. For many this requires the transformation of legacy systems and processes and the effective integration of digital to provide the consistent and personalised experience across all touchpoints their customers demand. At the same time, there is the challenge of negotiating sometimes competing and complex customer expectations around data privacy. So the question remains; how can you be agile and nimble in creating experiences customers value, without the insights that show you which way to move?
Pronto Xi is the first step to creating an omni-channel ecosystem with data analytics that help you understand
what's behind purchase decisions. This fuels improved optimisation of pricing, product and marketing promotions. Pronto Xi offers a fully integrated, end-to-end solution that brings together critical customer data, real-time sales information, eCommerce and tools such as Point of Sale (POS) to support your teams, for an improved customer experience.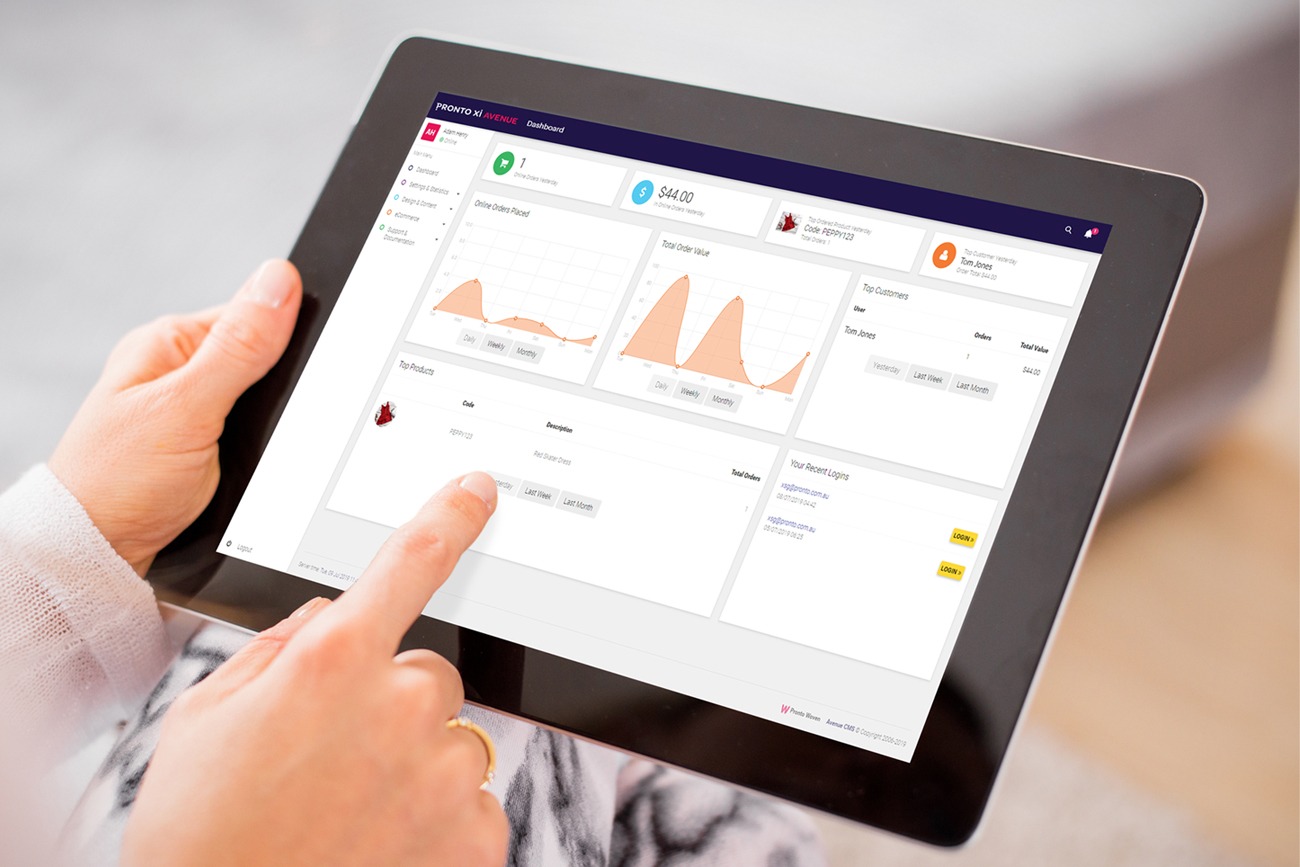 How to meet eCommerce demands with Pronto Xi ERP
Achieve business goals faster with Pronto Software
One, industry-specific, integrated ERP simplifies
Pronto Xi is modular with applications that integrate accounting, operations and mobile features to optimise business processes, simplify collaboration and accelerate growth.
Expert consultancy & services powers
Specialist business units have expertise in AI-fuelled analytics to drive actionable insights; secure IT infrastructure to deliver agility & resilience – and digital transformation to increase employee & customer experience.
Let's stay connected
Be the first to receive our resources, including news about your industry.