Meeting prospect and customer demands
The complexity of the buyer and customer journey has escalated dramatically – data from multiple touch points need to be actioned and analysed and contacts show little tolerance for slow responses and conversations with sales or account managers who are missing information or ill-prepared for enquiries, such as pricing or availability. Adding to this is the disconnection that on-the-road or remote teams working across Australia face as they try to navigate connectivity challenges, the frustration of unannounced process changes at head office and market disruptions.
Optimise your sales with all-in-one engagement
Pronto Sales App is the ultimate companion for on-the-go sales and account manager. Generate quotes and engage in negotiating pricing at anytime. With mobile responsive design, all the functionalities of a sales CRM is available on one single platform, at their fingertips. The highly intuitive visual interface prompts users to act – helping them remain organised and in control of any complex sales processes, including tracking progress and targets with ease.
The customer record provides a snapshot of all touchpoints, enabling sales and account managers to quickly get updated and understand the evolution of journey for any prospect or customer. The full shopping cart and payment gateway features means sales orders can be linked to a specific deal or opportunity and more. Information is updated in real-time, including product availability and customer specific pricing. This gives sales and account managers the confidence and competitive edge to complete the sale and deliver outstanding customer service.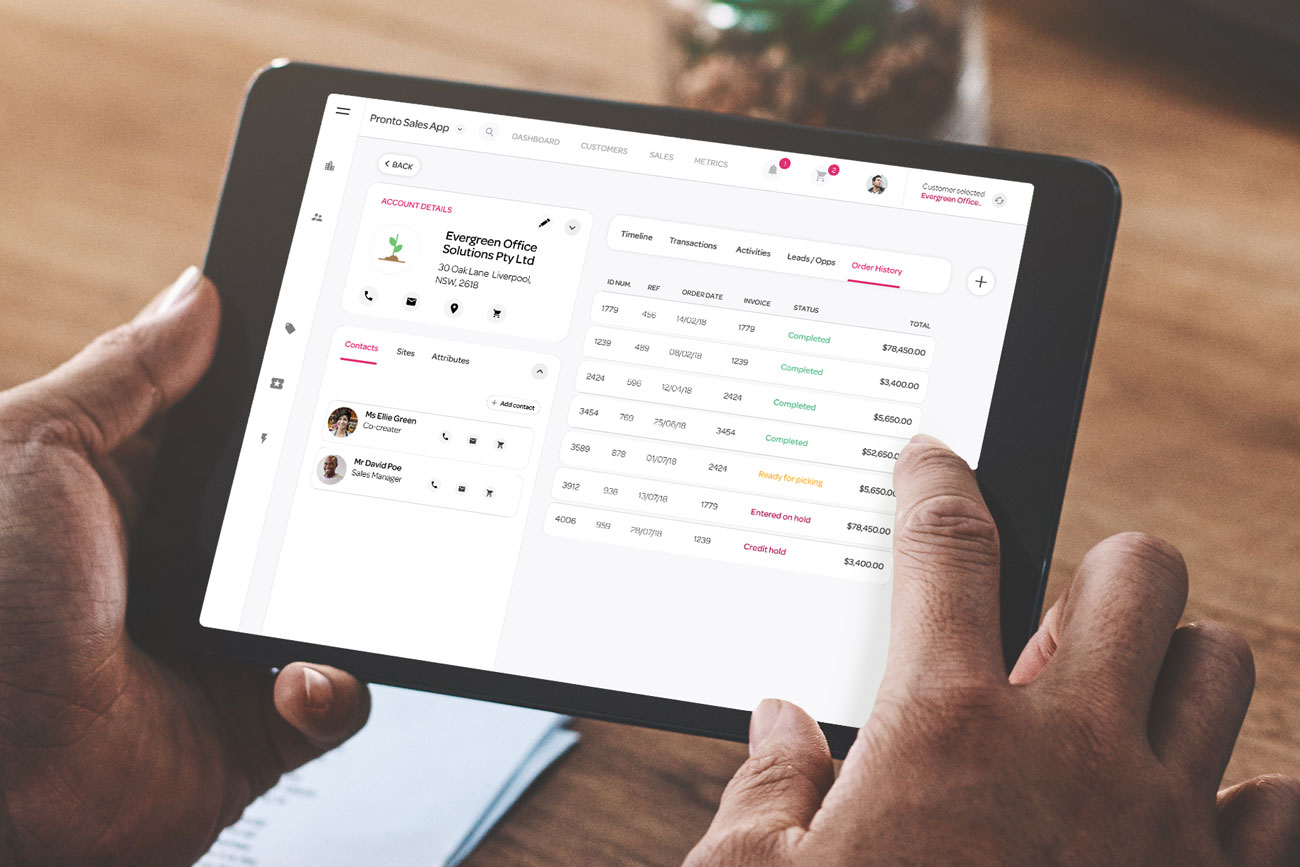 How Pronto Sales App Helps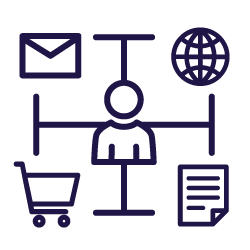 Simplified and automated processes deliver accuracy
Cumbersome paper-based administrative tasks can be eliminated with Pronto Sales App. Processes will be streamlined with seamless integration to other Pronto Xi applications such as eCommerce keeping teams in sync with key customer updates.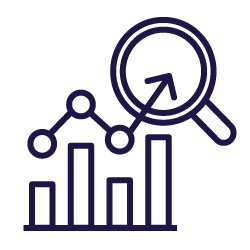 A 360-degree view with deep insights
Sales teams and leaders can quickly assess the health of the sales pipeline and apply filters to view in-depth analysis. The personal and conversational aspects of customers who are interested in specific products are captured consistently and deals that are created can be accurately tracked for greater insights.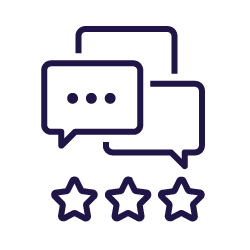 Gain relevant and helpful feedback
Sales teams performance is captured to ensure timely, actionable feedback. New sales reps can be on-boarded with access to complete customer history and maintain consistent data. This helps management identify and evaluate issues and opportunities to make rapid decisions, increasing sales results.
Let's stay connected
Be the first to receive our resources, including news about your industry.