Asset & Facility Management
Plan & execute operations on one integrated platform
Pronto Xi Asset and Facility Management helps teams optimise resource utilisation from tender to delivery.
Managers can plan and track projects at the granular task level, assign staff with the right skills – and rapidly scale resources up or down, balancing capacity and demand.
Creating a single source for accurate asset information also fuels optimal maintenance, increasing equipment life expectancy and productivity – and minimising downtime.
Pronto Xi Service Management is the central place where service calls get managed, powering back-office efficiency and strengthening customer experience – from contracts to call allocation, invoicing and reporting.
Pronto Xi Service Connect, an extension of Pronto Xi Service Management, is a web portal that enables customers to create and track logged service calls in real time and self-manage details/preferences. With this one constant source of truth, support teams have all the information needed to assign the right resources and resolve calls at a record pace.
Pronto Xi Mobile Service provides field staff with accurate information to perform preventive or reactive work, as well as invoice customers and complete payment transaction on the site.
Asset & Facility Management Applications Overview
With Pronto Xi Asset & Facility Management align your people, processes and assets towards one goal – achieving business excellence. Read about how applications like Pronto Xi Project, Service Management, Mobile Service, Service Connect, Maintenance Management and Rental help organisations deliver better results.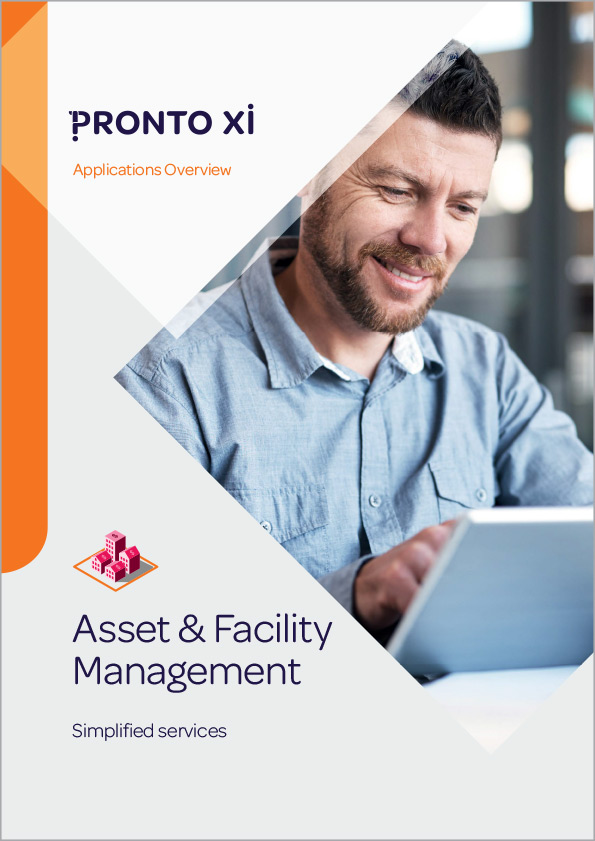 Watch Pronto Xi Service Connect at work
Achieve business goals faster with Pronto Software
One, industry-specific, integrated ERP simplifies
Pronto Xi is modular with applications that integrate accounting, operations and mobile features to optimise business processes, simplify collaboration and accelerate growth.
Expert consultancy & services powers
Specialist business units have expertise in AI-fuelled analytics to drive actionable insights; secure IT infrastructure to deliver agility & resilience – and digital transformation to increase employee & customer experience.
Unearthing increased performance to support growth
Rapid business growth put pressure on the stand-alone business systems at Mitchell Services – with manual processes, data duplication and a multitude of spreadsheets creating inefficiency and potential for errors.
Read case study
Let's stay connected
Be the first to receive our resources, including news about your industry.