Reliable resilience with an end-to-end supply chain solution
Pronto Xi Supply Chain application provides full visibility – from planning distribution and forecasting stock requirements to complete warehouse management.
The Pronto Xi platform can be easily aligned to supply chain processes via turnkey customisations – so that demand can be matched efficiently to supply.
To eliminate unnecessary waste, teams can leverage captured data to predict the trends and customer demands with Pronto Xi Advanced Forecasting. Cash flow can be improved with advanced statistical methods, smoothing and visualisations – all supporting lean inventory processes.
With a single view of orders, shipments and inventory, teams have the visibility needed to improve agility when responding to any disruption – and the intelligence to maximise every opportunity to increase profitability.
Supply Chain Applications Overview
With Pronto Xi Supply Chain gain full visibility across your entire supply chain – from planning distribution and forecasting stock requirements to warehouse operations. Move and manage stock entirely within Pronto Xi, reducing paper-based and manual processes. Read how Advanced Forecasting allows trends to be predicted – and learn how costs can be reduced with less errors and administration overheads.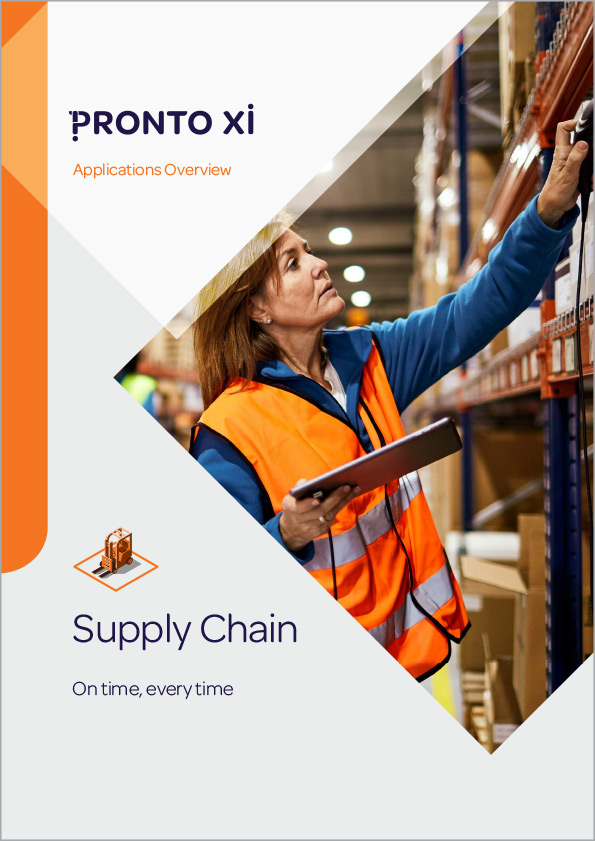 Achieve business goals faster with Pronto Software
One, industry-specific, integrated ERP simplifies
Pronto Xi is modular with applications that integrate accounting, operations and mobile features to optimise business processes, simplify collaboration and accelerate growth.
Expert consultancy & services powers
Specialist business units have expertise in AI-fuelled analytics to drive actionable insights; secure IT infrastructure to deliver agility & resilience – and digital transformation to increase employee & customer experience.
Producing growth with data accuracy & transparency
After a period of significant growth, Key Tubing & Electrical Industries realised the technology & systems they used to manage their operations were not capable of providing deep insights. There were also inefficiencies.
Read case study
Let's stay connected
Be the first to receive our resources, including news about your industry.