As the world of retail gets more complex, your visibility of new and long-term customers is...
being spread across multiple platforms. Data from online purchases may not be connected to in-store behaviour, giving you a limited view of your customers and revenue opportunities. Information silos also slow down timely access to data – if you're lucky you might get information at the end of a trading day, or week. In the competitive retail world however, your every late decision is one your competitors will capitalise on.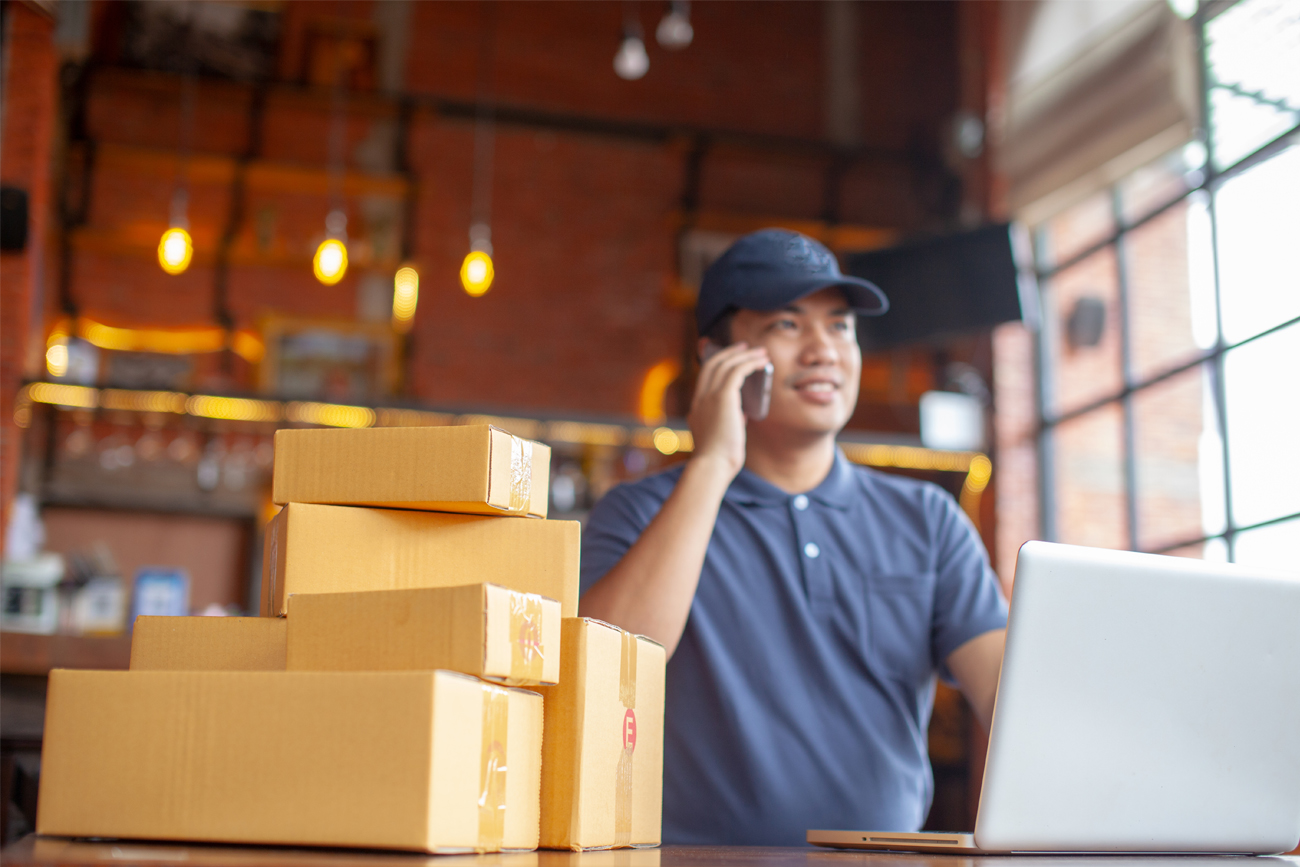 Pronto Xi Retail solves this challenge, offering one solution that
combines a single view of critical customer data, real-time sales information, repairs management and eCommerce. You also have powerful tools like Point of Sales (POS) that support your sales teams. With Pronto Xi you can benefit from an omni-channel ecosystem, brimming with actionable insights that will help you nurture your customers and minimise the costs of providing exceptional service – boosting their loyalty to your brand.
Retail Applications Overview
With Pronto Xi Retail you have fully integrated POS and eCommerce applications enabling a true multichannel strategy – sell where ever your customers are. Read how you can manage warranty claims and repair requests with ease with the Repairs Application – and empower your staff to serve from anywhere with the Pronto POS App.
Put customers first
Easy to use, intuitive Point of Sale (POS) software means your retail staff can conduct sales faster and more easily, allowing them to focus on the customer even during peak sales periods.
Easy online selling
With tools that work straight out of the box, it's easy to set up your secure, reliable, ecommerce site and start selling, as well as monitor every customer's activity on your site.
Real-time insights
With access to live insights you can capture and view all transactions as they happen, no matter where, giving you the power to make informed, real-time decisions.
Point of Sale
Avenue eCommerce
Repairs Management
Point of Sale
Enjoy full visibility over every sale from every cash register – in real-time. Transactions captured at the POS are instantly recorded in your general ledger, ensuring that your financials are always accurate. Our fully integrated solution allows your pricing and retail promotions to be managed centrally and can be integrated with your warehouse and other stores allowing stock enquiries in real time. And when connectivity is lost, the AT mode allows staff to continue to process sales as normal.
Avenue eCommerce
Take the next step in building your omni-channel ecosystem with this simple to use, fully integrated online sales platform. The inbuilt CMS allows you to customise and publish your own content, letting you quickly create a secure, reliable and enjoyable shopping experience for customers anywhere in the world. The Avenue eCommerce module integrates seamlessly with your Pronto ERP system so you can create unlimited catalogues and have online orders automatically fulfilled through your warehouse.
Repairs Management
Maintain a solid reputation for customer service by keeping on top of warranty claims, repair requests, quotes, transfers and payments. Pronto Xi Repairs Management validates claims by tracking the warranty status and serial number of your stock. Manage every aspect of repairs, from labour and parts to transfers and payments and allocate charges based on warranty status, fault type or choice of repairer.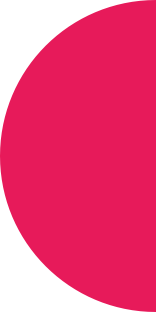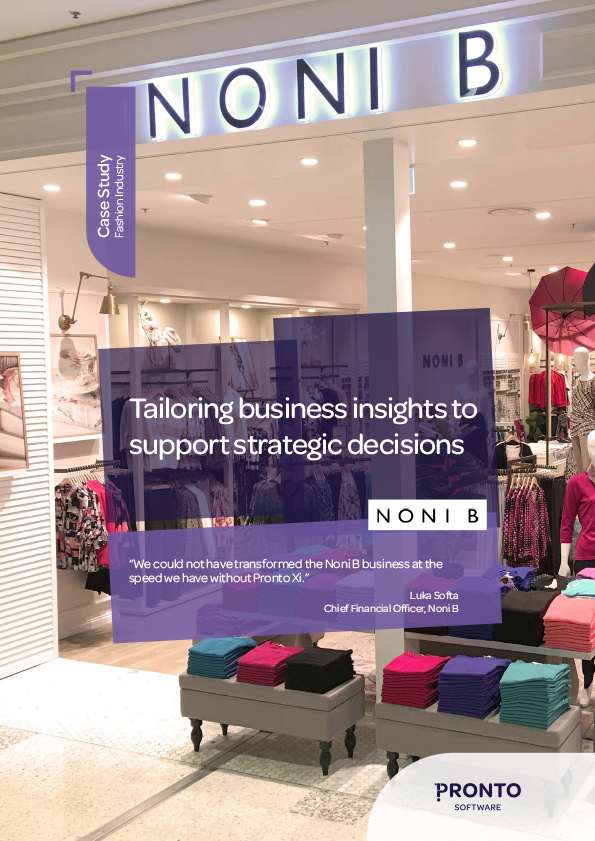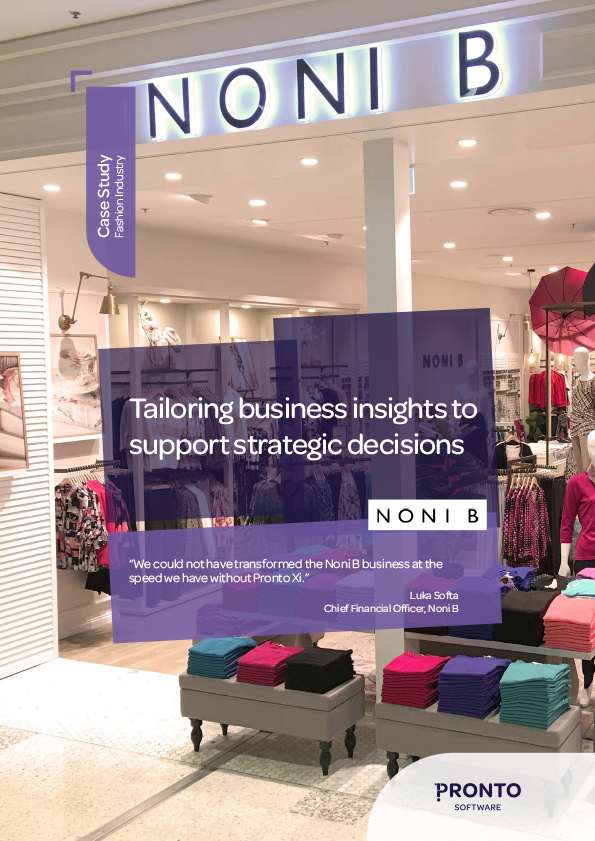 Noni B - Tailoring business insights to support strategic decisions
Noni B has been using the ProntoXi Financial application since 2011. In 2014 specialist investment and advisory firm, Alceon purchased a controlling stake in Noni B Ltd when it had experienced subsequent quarters of declining revenue. The new team focused on making the company profitable again. Luka Softa Chief Financial Officer, Noni B said, "I joined the business shortly after the acquisition and within a short time it was self-evident that the data we needed to enact a business transformation was not as readily available as it should be."
Explore other Pronto Xi Applications
Be the first to receive our resources, including news about your industry.