Secure File Sharing by

Document management can be chaotic and risk-prone
Most business documents follow a standard journey – they are created, reviewed, annotated, shared over emails, stored on devices or online and printed. All this until a new version is created and then it starts all over again. As teams collaborate within or across departments – and with external stakeholders such as customers, multiple files are simultaneously created with varying levels of urgency and confidentiality. Managing this process is chaotic and risk-prone, introducing errors, rework and frustration that impacts performance.
Collaborate with secure document management for Pronto Xi
Pronto Cloud File Share is a secure, cloud-based content collaboration platform that enables teams using Pronto Xi ERP to work together on documents, images, videos and more – from wherever they are. Find out how organisations benefit from File Share by Pronto Cloud.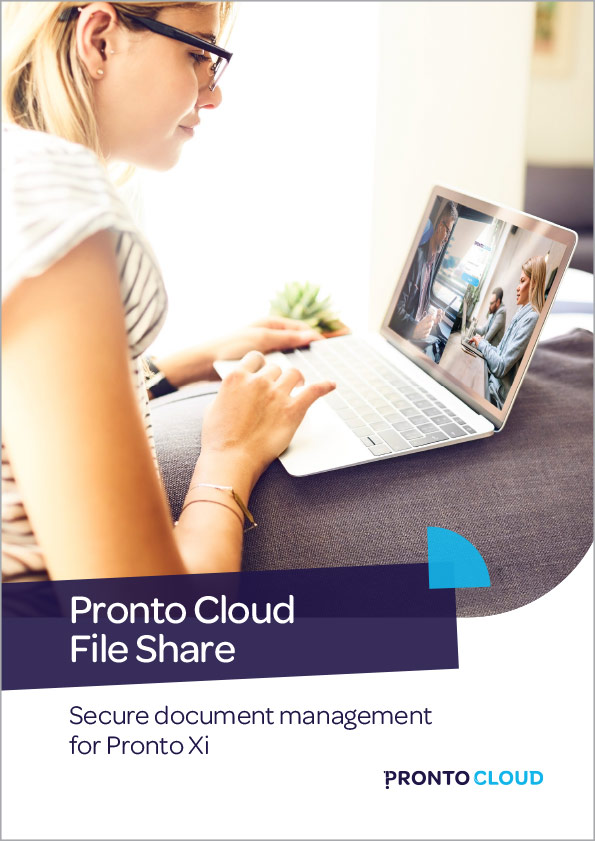 Achieve business goals faster with Pronto Software
One, industry-specific, integrated ERP simplifies
Pronto Xi is modular with applications that integrate accounting, operations and mobile features to optimise business processes, simplify collaboration and accelerate growth.
Expert consultancy & services powers
Specialist business units have expertise in AI-fuelled analytics to drive actionable insights; secure IT infrastructure to deliver agility & resilience – and digital transformation to increase employee & customer experience.
Let's stay connected
Be the first to receive our resources, including news about your industry.