Business Intelligence Applications
Sharpen competitive advantage with timely data insights
Organisations are creating large volumes of data that hold significant intelligence for leaders regarding performance gaps and opportunities. Without the right data expertise however, it can be a struggle to build data models and extract these insights, especially when data often comes via multiple sources – from the factory floor to the retail cart.
When crucial business decisions are made, data is often presented but typically in a format that makes it complex to digest. The human brain responds to patterns and stories much more easily than a series of raw numbers or percentages. The inability to rapidly recognise trends can be detrimental to any business – allowing competitors or disruptors to gain the advantage.
Simplify analytics and accelerate outcomes
To enable businesses to take advantage of their data, Pronto Xi leverages a unique, deep integration with IBM Cognos Analytics. Through this integration, relevant data is automatically analysed, depending on the query – and interactive dashboards deliver superior visualisations customised to the needs of a wide range of business users. Be it "When should more materials be ordered?" or "What sold the most?" – every question is answered in figure value or in graph form, addressing the other major challenge – readability of data representations and visualisation. Further the built-in AI assistant, IBM Watson, suggests what insights can be derived from the displayed data. This enables confident, data-led decisions – reducing business risk and accelerating outcomes.
By extracting insights from data usually stuck in silos and providing visuals to make the data readable and accessible, Pronto Xi creates a map for the business to navigate digital transformation – determining the quickest and easiest path to improvements that help them reach their business goals.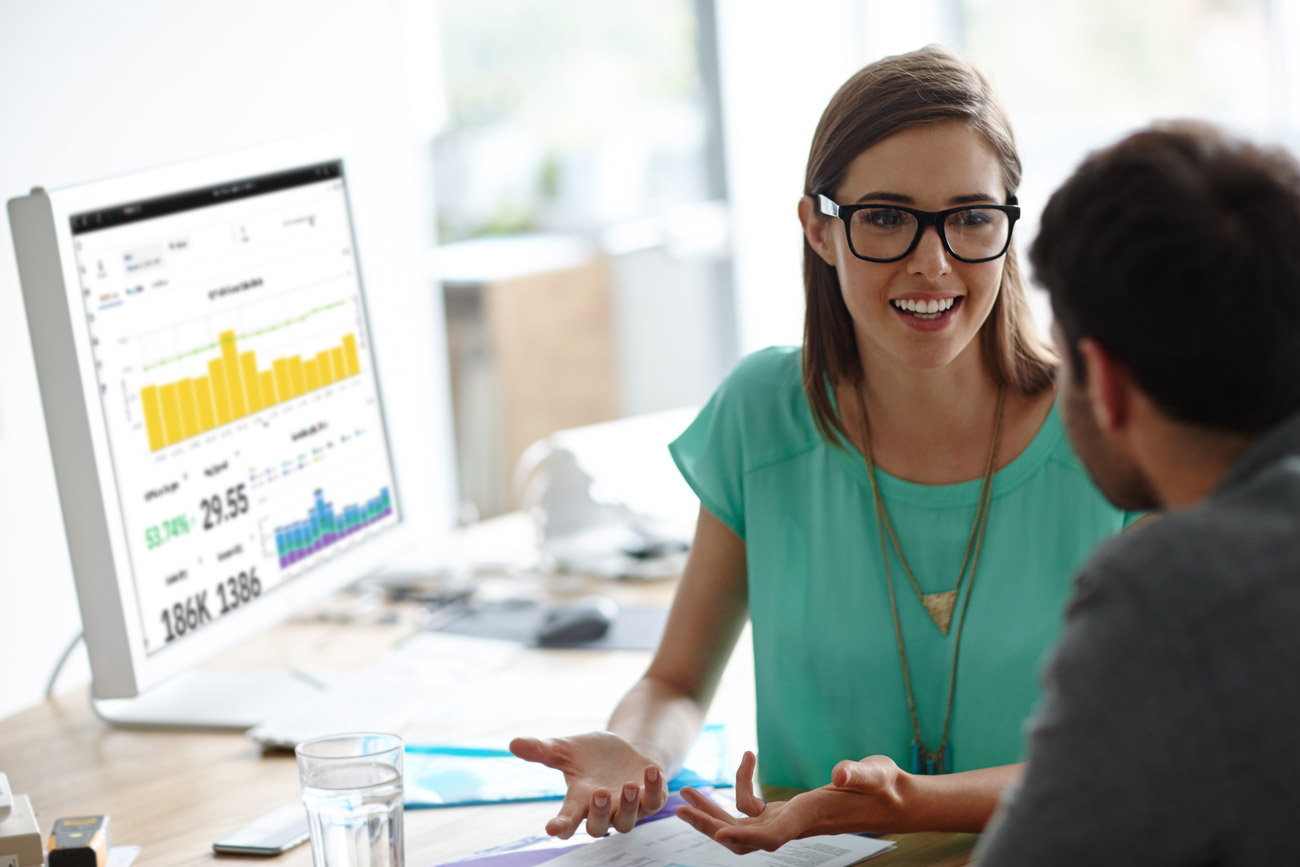 Analytics Applications Overview
Pronto Xi Business Intelligence is designed to be user-friendly, removing barriers to retrieving insights. Read how real-time information and analytics empowers leaders to make more strategic, data-led decisions.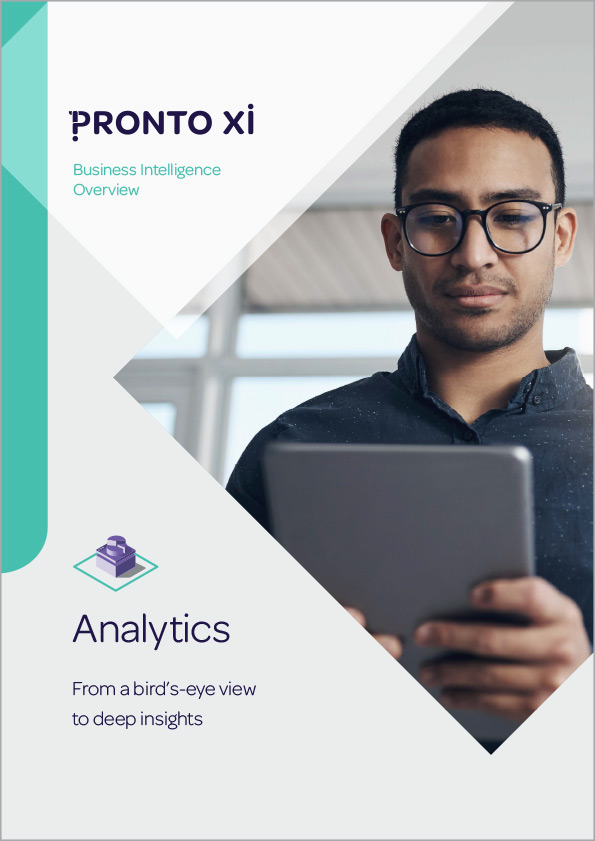 Watch how ERP data is visualised to reveal real-time insights
Achieve business goals faster with Pronto Software
One, industry-specific, integrated ERP simplifies
Pronto Xi is modular with applications that integrate accounting, operations and mobile features to optimise business processes, simplify collaboration and accelerate growth.
Expert consultancy & services powers
Specialist business units have expertise in AI-fuelled analytics to drive actionable insights; secure IT infrastructure to deliver agility & resilience – and digital transformation to increase employee & customer experience.
Let's stay connected
Be the first to receive our resources, including news about your industry.