Simplify operations while growing your business
Our experts take the key processes of a business and align those process with Pronto Xi ERP. This way across the organisation, everyone utilises the same information to collaborate and create one fluid system. The automation of core processes with Pronto Xi ERP software helps teams do more, with fewer resources. Control is also maximised – strengthening compliance with ever changing legislation and regulation.
Pronto Xi is a seamlessly integrated ERP system with Business Intelligence, which can provide powerful insights into your company, turning information into knowledge and empowering staff to make decisions based on the best real-time data.
Pronto Xi: The data driven ERP
Pronto Xi ERP and analytics software synchronises all business processes – delivering information to fuel collaboration and direction to strengthen compliance. With built-in business intelligence, Pronto Xi enables data to be visualised, analysed and shared with ease – enabling more strategic decisions. Instead of one size fits all, Pronto Xi is designed to be adaptable to your business structure and processes. Pronto Xi ERP software is modular and scalable – with on-premises and cloud hosted deployment options.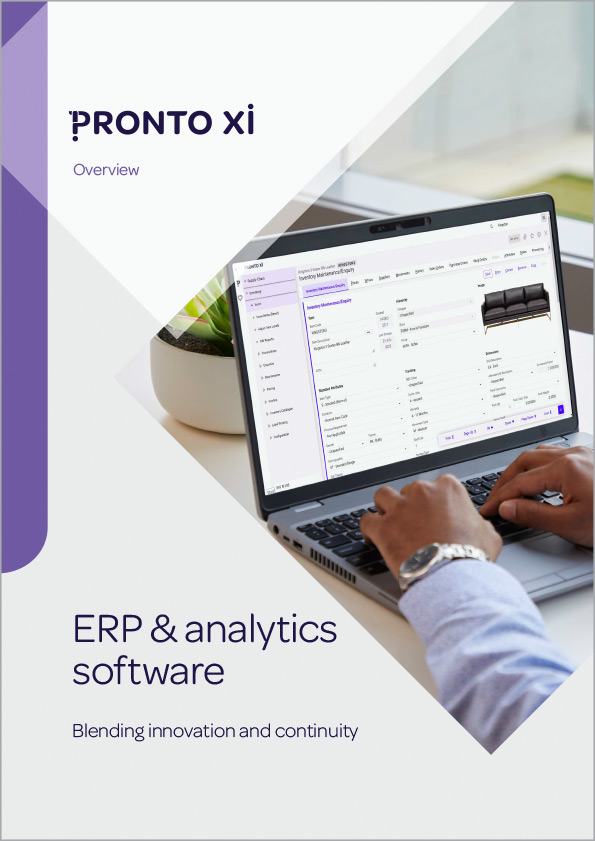 Request a demo
If you would like to learn more about Pronto Xi and how it can help achieve your business goals, fill out the form below.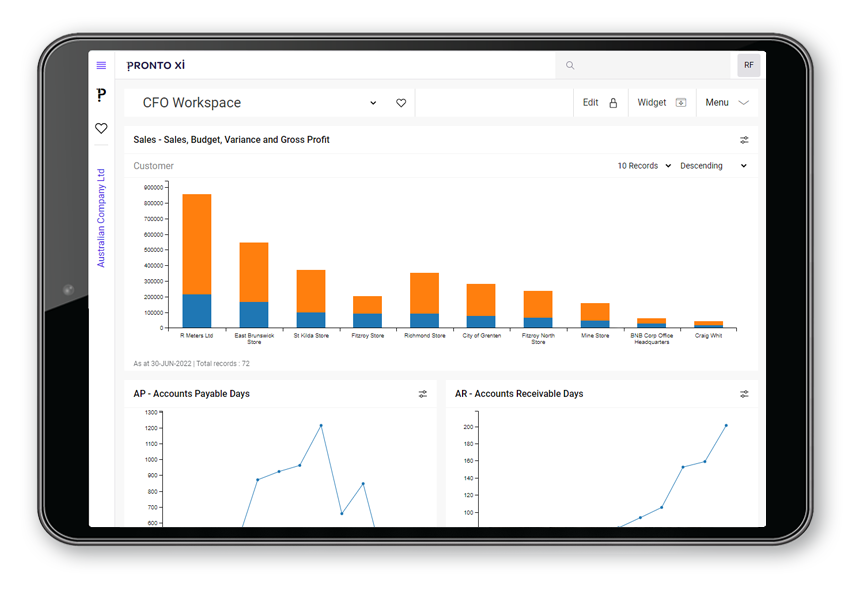 Achieve business goals faster with Pronto Software
One, industry-specific, integrated ERP simplifies
Pronto Xi is modular with applications that integrate accounting, operations and mobile features to optimise business processes, simplify collaboration and accelerate growth.
Expert consultancy & services powers
Specialist business units have expertise in AI-fuelled analytics to drive actionable insights; secure IT infrastructure to deliver agility & resilience – and digital transformation to increase employee & customer experience.
Let's stay connected
Be the first to receive our resources, including news about your industry.