Gets sales out the door and to customers on time
Consisting of Pronto Xi Inventory, Pronto Xi Purchasing and Pronto Xi Sales – Pronto Xi Distribution fulfils every element of operations. Pronto Xi Inventory streamlines the movement of stock with granular, real-time tracking. Organise inventory by quantity, movement, groups/kits and more while maintaining detailed price information. With detailed and customised information about each stock item, ordering and replenishment functions can be automated – with information flowing seamlessly into the fully integrated Pronto Xi General Ledger.
Pronto Xi Purchasing supports tight cost control over domestic and foreign suppliers (in multiple currencies) and shipment processes. Purchase order creation can be automated based on rules designed around inventory levels, sales order commitments and sales history – freeing up time the procurement team to negotiate better deals.
Manage the sales order lifecycle end-to-end with Pronto Xi Sales from orders to picking slips and printing consignment notes, manifests, labels and customer documentation. Any updates to the sales orders instantly pushes automated changes across all relevant modules in Pronto Xi – seamless and error-free at every step.
Distribution Applications Overview
Gain clear visibility of inventory across your warehouses and stores with Pronto Xi Distribution delivering all the detailed information needed to make informed business decisions. Read how organisations can leverage Pronto Xi Inventory, Sales and Purchasing to accelerate performance.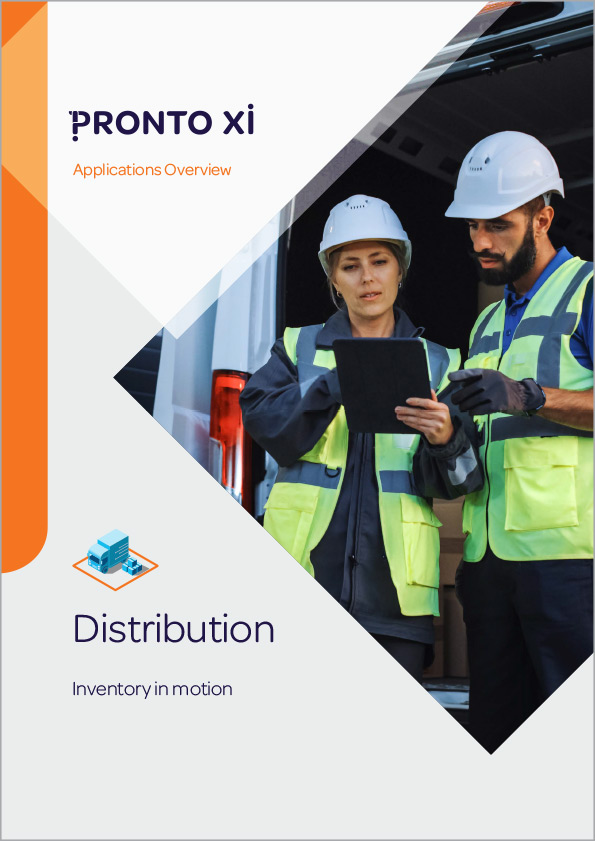 Achieve business goals faster with Pronto Software
One, industry-specific, integrated ERP simplifies
Pronto Xi is modular with applications that integrate accounting, operations and mobile features to optimise business processes, simplify collaboration and accelerate growth.
Expert consultancy & services powers
Specialist business units have expertise in AI-fuelled analytics to drive actionable insights; secure IT infrastructure to deliver agility & resilience – and digital transformation to increase employee & customer experience.
Let's stay connected
Be the first to receive our resources, including news about your industry.