Business Intelligence
Data-led decisions improve outcomes
To run a profitable business, decisions need to be made in a timely manner. History is littered with great organisations that missed the opportunity while a competitor or disruptor saw it and seized the advantage. From knowing what will sell to identifying opportunities to cut wastage and drive lean manufacturing data – business data holds the answers. Good business strategy relies heavily on having accurate, timely information available to the right people at all levels of a business. Errors, duplication and invalid data have the potential to significantly skew reporting and confuse decision makers.
Visualise, analyse and share actionable insights
Pronto iQ is the Business Intelligence division of Pronto Software. The dedicated team of specialists build models that consolidate business data across multiple sources – with interactive dashboards to deliver clear visualisations, relevant to the needs of individual business users. Compare rostering against sales and forecasts, or stock levels against budgeted and actual sales. Predict how a wide range of variables can impact business outcomes with AI-fuelled data analysis to simplify the process. Business risk is reduced and outcomes are accelerated when confident, data-led decision making is enabled across the business.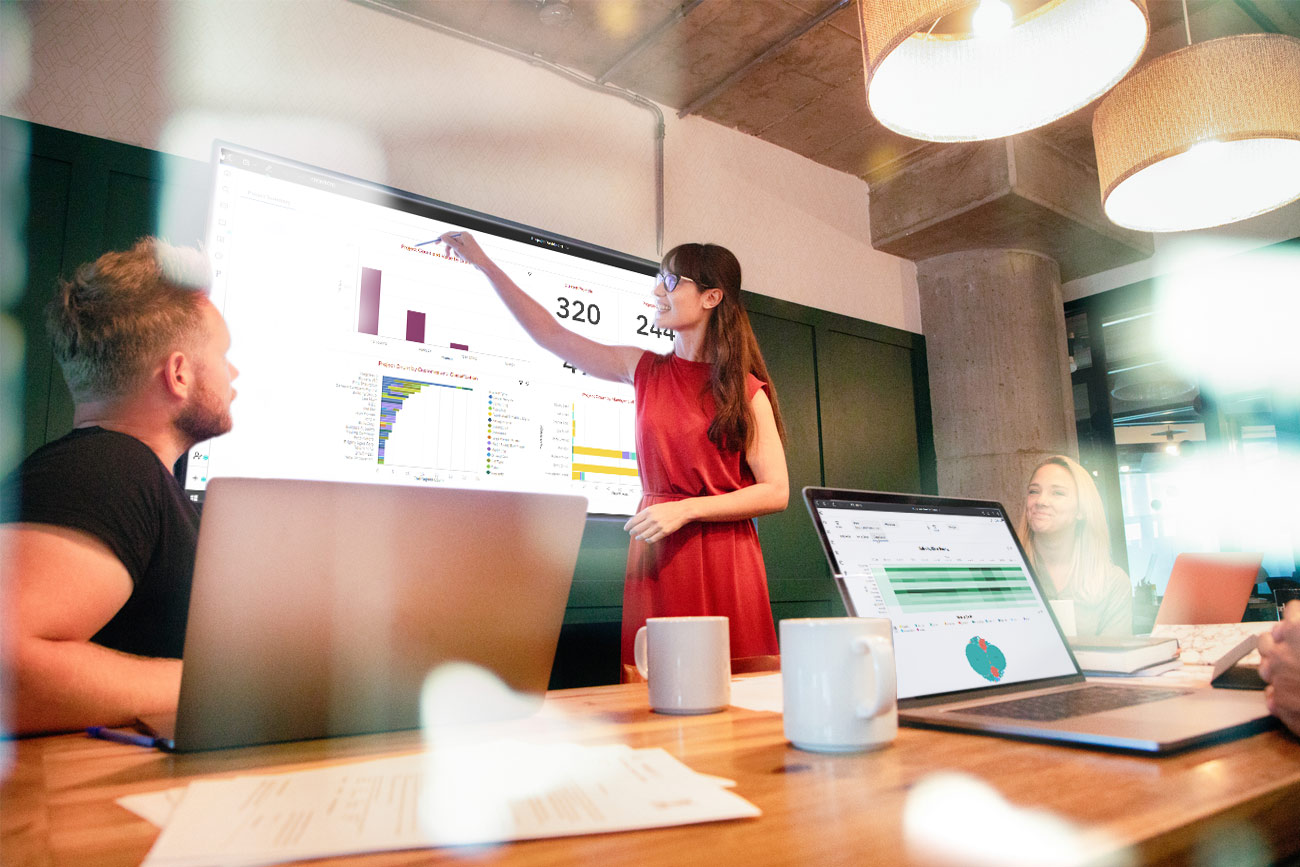 How Pronto iQ helps
Digest large volumes at speed
Supported by real-time data sync and specialised data models, large volumes of data can be rapidly processed without compromising on quality or integrity. Teams can report faster and make more informed decisions with confidence.
Anytime access to accurate data
Built on IBM Cognos Analytics technology, the detailed, interactive reports and data stories created can be consumed on the web and other mobile devices.
Visualise insights with ease
When the data is easily understood stakeholders have the information to make strategic decisions. Visualisations with dashboards, charts and reports are created straight out of the box – or simply tell the AI assistant what insights are needed.
Turning up the heat on manufacturing wastage
Jamie Baensch, General Manager of Air Radiators, a manufacturing & engineering company specialised in heat transfer and air movement solutions, shares how his team cut out 40 hours of inefficiency and achieved an industry 4.0 digital transformation – increasing customer experience and profitability.
Learn more about how other manufacturing organisations leverage Pronto Xi to achieve business goals.
View Case Studies
Let's stay connected
Be the first to receive our resources, including news about your industry.