Business Franchise Australia: Pedders introduces new streamlined system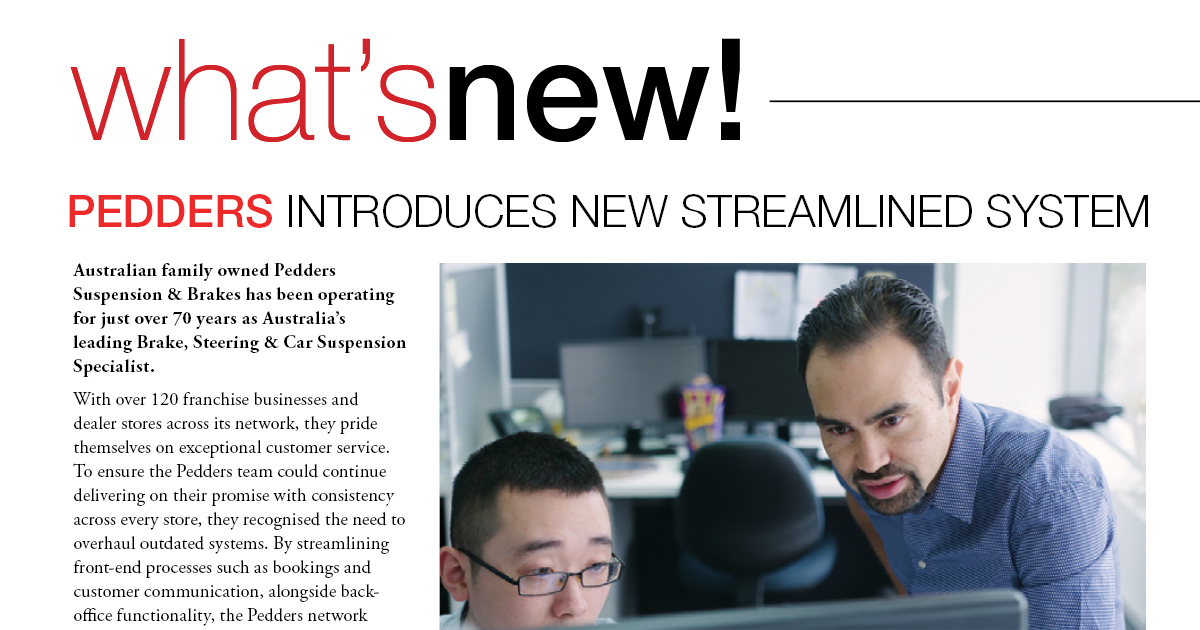 To ensure the Pedders Suspension & Brakes team could continue delivering on their promise with consistency across every store, they recognised the need to overhaul outdated (technology) systems.
This article was originally published in VOL 16 ISSUE 01 Nov/Dec 2021 of Business Franchise magazine (page 8).
You can also watch a short video about the Workshop iQ solution developed by Pedders and Pronto Woven.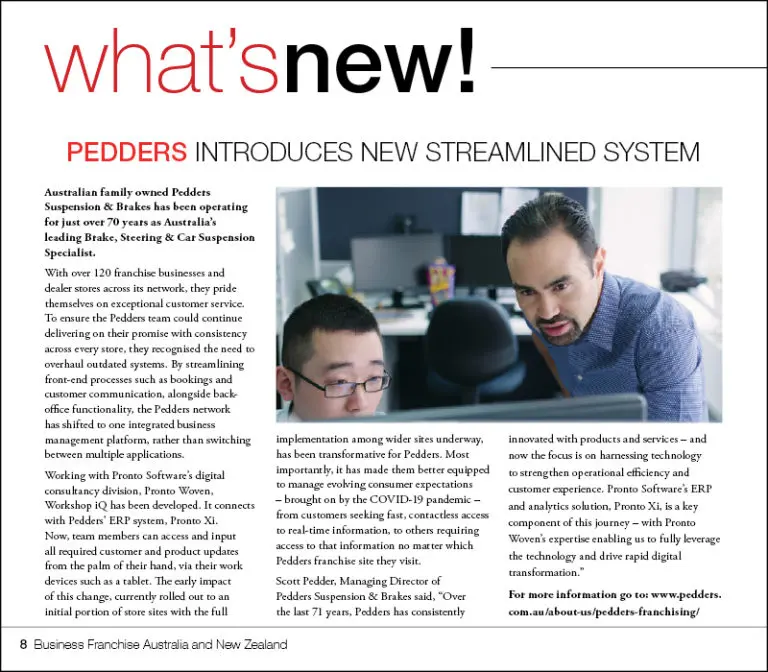 Let's stay connected
Be the first to receive our resources, including news about your industry.