Cloud downtime: How long is too long?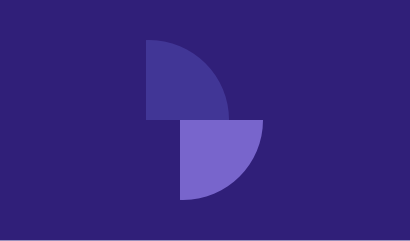 Some people think of "the cloud" as the Holy Grail for business software. The advantages of cloud services include outsourcing your IT infrastructure to experts and having unlimited access to applications wherever there is an Internet or wide-area network connection.
Moving applications to the cloud allows companies to focus on adding value through their own products and services, rather than wasting time worrying about their IT infrastructure.
The cloud is no longer considered 'vapourware' – it is real, but at the same time, it is not yet a monolithic infrastructure that can be applied to every application. Many of our customers here at Pronto Software are using different cloud arrangements to maximise their IT efficiency. These range from simple hosting, through remote administration, to implementing a pure cloud model – that is, renting the required software application for a monthly fee and accessing it over the Internet.
When the cloud goes down
The most obvious danger for cloud-based applications is that they depend on multiple layers of technology, software and infrastructure. The availability of your cloud application may rely on a number of companies, including a developer, hosting company, Internet provider and communications network.
Failure at any point in the cloud infrastructure stack could potentially stop you accessing your applications and have a negative impact on your business.
Your cloud vendor may guarantee 99.9 percent uptime or something similar, but this number doesn't mean anything if that 0.1 percent prevents you meeting your customer service requirements. I would potentially be happy with less uptime for non-critical tasks that can wait a day or so; but for business-critical applications, I want 100%.
Let's look at a few examples to illustrate the point:
If you generate revenue through checkouts, internet sales or call centre orders, is your business ready to turn back customers if your system goes down for an hour?
If your warehouse or manufacturing management application goes offline, how much will it cost to pay your warehouse or factory staff to wait around doing nothing and to compensate for late deliveries?
In a customer service environment, it is not unusual to have contractual service agreements, guaranteeing a response to customer calls in a set time. Without access to your customer management application, will you be able to fulfil these commitments?
Potential downtime of 0.1 percent may sound like nothing, but 8.76 per year hours without access to your systems could lose your business hundreds of thousands of dollars and permanently damage customer relationships.
Of course, I'm not saying all cloud services are unreliable, in many situations it is essential you put strategies in place to ensure continuity of service.
When subscribing to a cloud service, there are several key aspects to take into account to minimise disruption in case the service goes down.
The first one is to identify which of your software applications are most critical to your business. Look at the top three, five, or even 10 applications, and keep asking yourself: "What would we do if it stopped working?" until you arrive at a satisfactory answer. In some cases, the answer may be that the application is just too critical to be moved into the cloud and you would be better off sticking with an in-house system.
Let's imagine you run a retail shop with a few point-of-sale (POS) units. It's likely these units communicate in real time with a backend server located either in the cloud or at your head office. If the network goes down, your options depend on exactly where is the point of failure is.
If the failure arises from a network issue, a backup Internet connection can keep your shop up and running. It the server is down, you may require a store redundancy server to ensure continuity of service. You don't want your customers to go to your competitor next door and find out that they provide a better shopping experience than yours!
A potential solution can be found in constrained services. Constrained services refer to often low-tech solutions, such as having a paper docket in the drawer to write an order manually and a folder containing product codes and prices. Of course, for a POS terminal it may also be OK for some functionality to remain temporarily unavailable, such as seeing the status of stock in other stores, maintenance management or lay-by processing.
No cloud is the same
In my experience, with many small and medium-sized businesses, there is no single solution when it comes to cloud services.
Every business has different needs and views on which applications are the most critical, so it is important to find the infrastructure that is most suitable for you.
Cloud applications may be great for some business applications – for others, an in-house system may be the only option. Between these two extremes, there is a multitude of scenarios that need to be carefully assessed to ensure your business continuity.
Paul Goepfert
Marketing Manager, Pronto Software
Let's stay connected
Be the first to receive our resources, including news about your industry.