Common signs that your business is ready for an ERP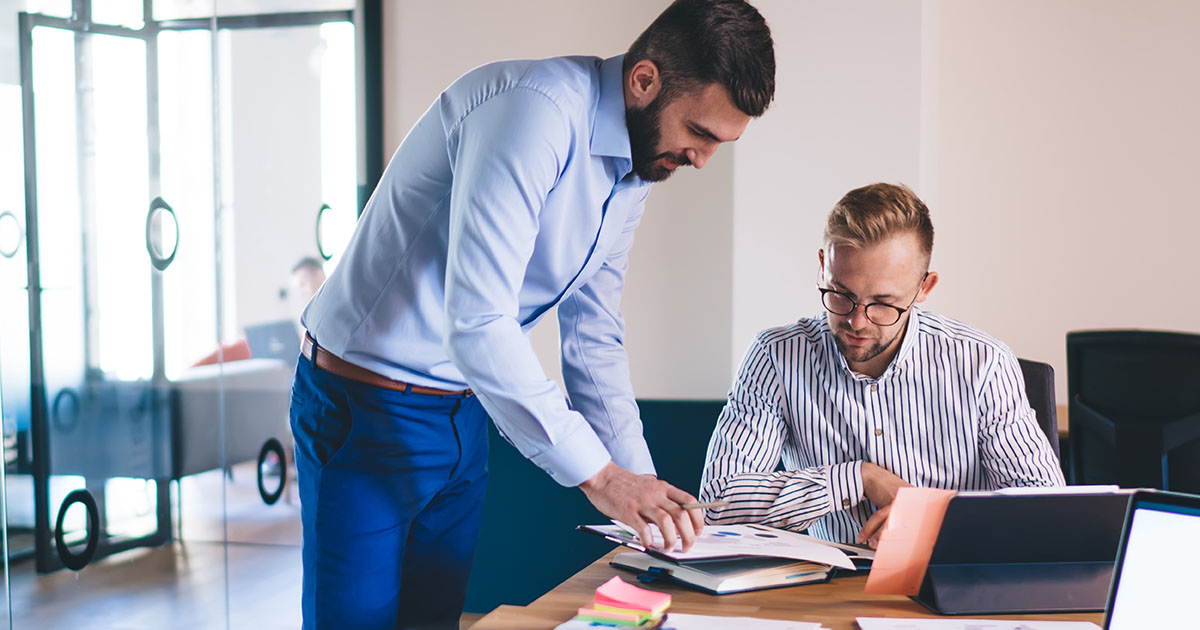 Business growth is undoubtedly a positive thing. But it can also lead to its own headaches, placing existing systems under stress and highlighting inefficiencies in your business software and processes.
If this is the situation you're facing, you may wonder what your options are – after all, changing or upgrading your systems can be complex. Should you consider moving to an Enterprise Resource Planning (ERP) system, build on your existing software, or just try to make the best of your current situation?
At Pronto Software, we are – unsurprisingly – strong proponents of the value of an ERP, but we also recognise that it needs to be the right decision for your business. Every business is different, so here are some key signs that you're ready for an ERP.
Your current software isn't fit-for-purpose
If your business has grown, your software may no longer have the functionality you need. The exact issues will depend on your business and its requirements, but they often include:
Accounting and financials: You have multiple operating entities that you need to consolidate to a parent company, you have multiple warehouses with different costs in each warehouse, or you need to buy and sell in multiple currencies.
Inventory and distribution: You need to manage serialised or lot-tracked inventory, product recalls, warranties or back orders, or you need stock to be automatically replenished based on demand or actual usage.
Products and services: Your business does more than one thing – such as importing, distributing, manufacturing or providing field services – or sells across wholesale, retail and online.
A key sign that your software isn't serving you anymore? It's been supplemented with a host of separate spreadsheets, databases and point solutions to get the information you need. This can lead to double-handling and errors, inefficient workarounds, or a lack of up-to-date data and insights – all of which can significantly impact your business operations.
Augmenting your current software isn't a viable option
If your current software is no longer performing, consider if it's more effective to invest in an entirely new system (such as an ERP system) or augment your existing solution with add-on modules.
Designed by the software vendor or a third-party developer, the add-on modules aim to deliver integrated or interfaced solutions in areas such as inventory and warehouse management, work order management, purchasing, eCommerce and other functionalities.
These modules can be an affordable solution and can often be implemented with less disruption than a completely new system. The challenge, however, is that an augmented system can lack the scope and capacity to grow with your business – which means that you may be facing a similar decision in the future. If you expect your business to continue to expand and change, an ERP may be a more effective option over the long term.
Your business needs are telling you so
An assessment of your business's requirements can help you to determine whether an ERP is the right solution for you.
By defining your objectives, the problems you're looking to solve, and the desired business outcomes, you can build an understanding of what you're trying to achieve and why. In turn, this allows you to understand whether an ERP will help you to meet those goals.
Identifying your organisation's key needs, wants and nice-to-haves also helps to ensure that your chosen solution is fit-for-purpose. Consulting widely within your business can pay dividends here, providing you with a clear insight into the "tasks to be done" and the specific issues with your existing software.
Your budget, resources and time frames should also be a key consideration in this process. The cost of an ERP can include licenses, infrastructure, upgrades and implementation, as well as the cost of internal resources allocated to the project. Knowing your budget will help you to understand if you'll achieve a return on investment from the solution you choose.
Is an ERP right for you?
Whether or not you need an ERP will depend on your individual business requirements. But if your business is growing or changing, or your current software is no longer meeting your needs, then an ERP just might be the solution you're looking for.
Let's stay connected
Be the first to receive our resources, including news about your industry.