Data is powerful….but are we in control of it?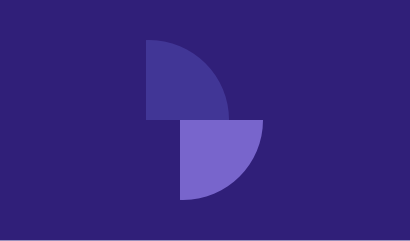 As retailers we are constantly managing transactions, from purchasing to promotions through to sales and service. The question is are we capturing it efficiently and translating it effectively?
There are a number of touch points that make up a holistic approach with each component having its own set of challenges to the business. We'll look at 4 components being creating a strategy, understanding the appropriate channels from where we'll be acquiring it, technology that supports the initiatives and the resources to manage the input and output to ensure that it's successful.
Strategy
It goes without saying that having a strategic approach to managing the capture, collation and output of data is critical. This is more than simply ensuring that we have a suite of standard reports, such as sales by product group or gross margin return on investment. This is achieving a forest view of the information we need to publish to all levels of the business that drives the operations based on past, present and future insight. This might be where we need to expand our data scope and output and potentially look at what inputs are seen as unstructured data. For example Gartner found that business that enable their sales representatives to leverage data on a day-to-day basis stood to increase revenue productivity by 17%. That could be a considerable increase for many retailers, although there still seems to be issues with collecting and providing the relevant information to the staff in real time.
Tracking, analysing and publishing data with its considerable variety and velocity can prove cumbersome. Many businesses will embark on a complex merchandising and allocations program with the goal to predict and ensure the appropriate stock is in store or online, although much of the intelligence on the actual floor or website is either not translated back to head office or exposed to staff fast enough to increase productivity where it matters most.
Channels
What data and where it will be coming from is a challenge. From sales per hour to basket size and gross profit there's a mountain of transactional data that our IT systems might already be capturing for analytical purposes. But what about the non-transactional aspects of our retail environment. Is there a channel of information that we are yet to capture?
With the rise of Big Data or large amounts of data/unstructured data there has been an increase in market insight not seen previously. Big data has been linked to predictive analysis, take for example discussions regarding your specific business or the market captured via Twitter or Facebook. Customers might be speaking to their desires, future transactions or even frustrations. These conversations could provide not only a directional path but form the future framework for our business processes.
Then there's that more localised data that speaks to business directly. Take for example the weather or average localised temperature which might provide valuable insights into buying patterns and supports benchmarking between locations. We might all agree that the weather is getting warmer but how does this translate to sales during those periods and how do we reference this against hard transactional data in the future? A snapshot of the number of car spaces available throughout the day, events such as sporting matches or local theatre all create anomalies in spending patterns that our historical data simple doesn't have the means to interpret.
Technology and Infrastructure
So we have outlined our strategy and identified those channels which will effectively provide the data required to achieve our analysis. Now the question is do we have the means to capture, manage and publish it?
For many retailers just managing the daily operations is a challenge that engulfs the key stakeholders and administrators. Whether it be due to disparate solutions for Point of Sale, ecommerce, purchasing or accounting. In this environment achieving a single view of the business will be challenging. It will also make collecting data and translating it extremely difficult. With a more cohesive ecosystem, IT systems will be in a more advantageous position to expand on inputs and provide a backbone for outputs. For example triggers at the POS or website that capture customer detail are fed through to a customer relation management system.
Utilising a BI (Business Intelligence) platform can also provide managers with simple feedback of sales and staff behaviours through to comprehensive dashboards with key performance indicators. Analytics turns data into information and information into knowledge and by empowering managers to make informed decisions the reaction time to proactive decision making can only decrease. Likewise increasing the visibility of staff sales enhances their desire to increase their output. With real time analytics results of top-performing locations and sales associates can be collected, aggregated and posted into a meaningful format, so the entire organization can identify and recognize them.
Resources and personal
The final piece of this is the actual resources required to create, manage and action data. For many retailers IT departments are seen as a luxury, a necessary expense not an asset. Certainly outsourcing IT is an option as well as investing in an Enterprise Solution (ERP) that provides an integrated solution built on a scalable architecture.
There are options presenting themselves via cloud computing. This can provide retailer with scalable options to access comprehensive solutions without the major investment in system architecture. Investing in our people is one of the resources that we can also capitalise on. Our ecommerce engines have an advantage of digital footprints but what about our floor staff. They are probably underutilised and hold the key to future insight. If we empower them with means to capture data then this data can be translated in trends. These trends can then be translated back to staff so as they can see the story behind top selling items, product groups and categories all providing assistance during their sales engagements. Wouldn't it be a refreshing change to have a sales assistant said (legitimately) "Did you know that this colour has been hot this week at all our stores and that we only have a few left". Similar with our online clientele if this bricks and mortar insight was translated when consumers we viewing items. As mentioned in part two thinking creatively about data channels such as the weather or centre activity can be managed at a localised level with little to no overhead for the IT department.
Capturing, managing and translating data can be an overwhelming task for most retailers. If they are able to create a strategy, identify the appropriate input channels, ensure the technology supports the initiatives and finally invest in the resources then they might be able to harness new insight, make smarter decisions and achieve better outcomes. There's a saying "knowledge is power" and in today's fast paced environment we shouldn't lose sight of how it can empower and differentiate us.
Happy Retailing!
Let's stay connected
Be the first to receive our resources, including news about your industry.