Does your Retail Value Chain support environmental change?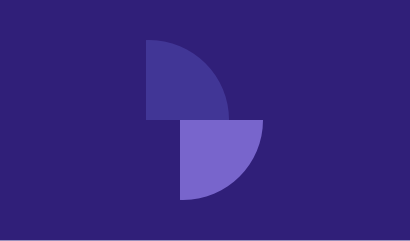 Like the environment, the retail economy appears to be changing in a number of ways. From parallel imports to overseas brands with specialty outlets, there's no time to stay stagnant. The question for many retailers is not "when?" but "how will we respond and can our own Retail Value Chain adapt changes as they occur?"
Below are a couple of events that might alter your direction and the touch points that may affect your business systems.
Expansion of store network
In a perfect world we would anticipate that our business processes would adopt in step with the changes that occur in our expanding enterprise. The one component that often gets overlooked is the business software systems. For example if you are looking to move into a Franchise model, have you considered the following:
Franchise Structure: How will this be handled within your systems? Key points include database relationships, inventory, pricing, catalogues, promotions, fees, returns, CRM and let's not forget aggregated reporting.
Store Allocations: With an increase in locations comes complexity in ensuring the right stock is in the appropriate stores. Customers are becoming increasingly less patient with getting their hands on product. Certain industries demand almost instant gratification, e.g. electronics, white goods and clothing.
Promotions: With a wider store base comes the expectation of more focused promotional activity, especially if the business is expanding into new demographics. This includes targeting to the right customers at the right time with the most appropriate promotion.
Evolving to stay competitive
If we take a leaf from a number of majors and recent international brands, there's a shifting trend to cut out particular layers within the supply chain. For example:
Direct to Supplier: Agencies and wholesalers are a cost layer that many retailers are no longer prepared to fund. If the result is a big savings to the customer and increase in GP then managing the network can be potentially brought in-house.
Direct to Manufacture: Going a step further a number of retailers are now going direct to manufactures and managing their planning around direct shipments. The end goal is to achieve a price point on the retail floor. Kmart is a prime example of this and have continued to decrease their price points over providing heavy catalogue discounting to form a more stable relationship with their customers.
Direct to Customer: The ultimate coup is to do it all. This control comes at great resource expense to the business but enables the retailer to control costs at all stages. Great examples of this are Zara and the Apple. It also ensures that the message behind the product is intrinsic to its value.
Understanding the customer
With such fierce competition and showrooming becoming the norm understanding, analysing and predicting the buying patterns of our customers has never been more critical.
Customer Relationship Management: Having a CRM system in place is nothing new, although having one integrated solution that contains effective reporting is not as common as it might seem. With Business Intelligence (BI) and data analytic tools, business stakeholders are in a position to be proactive with access to flexible, reliable and real-time data.  This enables retailers to respond to consumer insights gathered from trends shown, making strategic offerings that point to noteworthy return-on-investment.
Retail Advice and Knowledge: Providing a compelling reason to drive footfall to a physical store is one of the means of ensuring that our businesses remains competitive. There are a number of reasons why 93% of customers still prefer to go in store from emotive buying to unique offerings. As a business we need to ensure that we're providing value beyond the purchase. Speaking to knowledgeable staff that can provide advice over competitive products is critical. Creating brand advocates out of our customers can ensure that they pass on their experiences and understand that we are providing them value beyond the price.
As the wider retail ecosystem evolves, so should we as retailers. If we ensure that we are competitive, proactive and relevant to our customer base, we put ourselves in the best position for change and better strategic planning.
Let's stay connected
Be the first to receive our resources, including news about your industry.