Here's why your ERP may not be living up to expectations and what you can do about it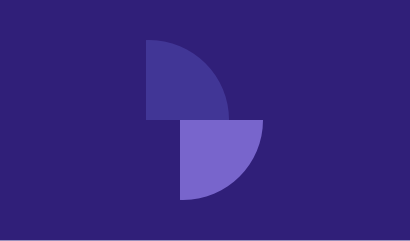 Modern Enterprise Resource Planning software or ERP are the jack of all trades of business IT. Starting with procurement and manufacturing functionality in the 70's, they now encompass a wide range of features from financials, operations, HR and analytics.
The primary value of an ERP is the integration and optimisation of the various business processes of an organisation. A good ERP will eliminate duplicate data entry and provide consistent information to all staff.
For the IT department, it reduces the complexity of interfacing multiple systems, each of them with their own release lifecycle.
With the promises of improved productivity and profitability, why do many ERP implementations fail to live up to user expectations? What can you do about the missing features and functionality that you need?
Not one size fits all
The focus of ERP vendors is to productise their application, servicing thousands of customers from a single source code. This allows them to sell a low cost (compared to custom development) and maintainable software solution.
This means that you will not find an ERP that supports all your pre-implementation business processes. If a vendor makes that promise, run away as they are simply lying to you. But there are ways to address the gaps in your ERP system whilst minimising change management and business disruption.
1. Understand the problem that needs to be resolved
When a feature is not available in your new ERP, don't jump straight away into customisation. Spend some time to analyse the objective of the business process that cannot be replicated. As a result, you may discover that this business process is no longer needed or can easily be done in another way.
2. Configuration over customisation
Check the capacity of ERP solutions to map your key business processes by configuring it, rather than having to write custom code that is hard to maintain and modify when your business process changes.
A few months ago we replaced an ERP that was bought based on look and feel and a great sales pitch. They couldn't deliver on functionality; the cost of the failed project was very high for the customer.
3. Experience and knowledge of your implementation team
Even a great ERP product will not yield the expected benefits if it is badly implemented. I have seen consultants with limited experience of their product, especially when not dealing directly with the developer of the solution.
A consultant knowing just enough to look knowledgeable will not help your business. Ask for the credentials of each implementation team member. Be especially cautious if a vendor claims to be able to do implementations remotely from a country with cheaper labour rates as they may not have the know-how to help you get the best out of your system.
4. API economy and integration
Is your ERP a good API citizen? It is now expected that organisations are using multiple software applications. Your ERP should be RestAPI and JSON capable and have integration capability.
Relying on third party integration could significantly add to the cost of your project.
5. Open communication with the author
It is important to have communication channels with the developer of the solution. This will ensure that you have a voice in the roadmap of the ERP.
Of course, some functionality are specific to your business, so there's a place for customisation and a trusted partner will be able to design a solution that will continually add value to your business.
Let's stay connected
Be the first to receive our resources, including news about your industry.