Innovation and High Value Manufacturing in Australia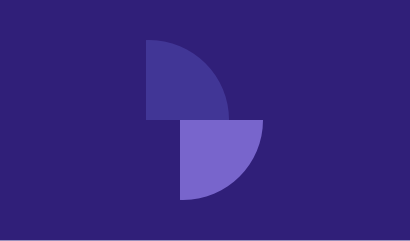 The University of Cambridge's Institute of Manufacturing defined high value manufacturing as 'the full cycle of activities from research and development, through design, production, logistics and services, to end of life management'. So how does this description fit within the context of the Manufacturing sector here in Australia? Many suggest that although we're currently witnessing the death of several key players we're certainly not witnessing the death of local manufacturing itself.
According to the Cambridge Institutes definition there's more to manufacturing than simply the production of products. The R&D life cycle management and services stemming from the sale of products are essentially activities that vitally underpin an industry that has been under threat over recent times. There's little doubt the dumping of cheap imports into Australia has had a significant impact on local manufacturers, to address this problem the Government has introduced the Anti-Dumping Commission to police what is referred to as 'countervailable subsidies' where foreign governments provide financial assistance to their exporters. This policy may help us as consumers buy more locally produced product in the short term but it doesn't necessarily make local manufacturers more competitive for the longer term. Innovation and value add principles however will ensure Australian manufacturing keeps pace with other countries who have invested in innovation such as Sweden, Germany and more recently Brazil.
More agile SME's are being urged to innovate and adopt practices that are more sustainable and add more value to their supply chain, they have the advantage of producing higher quality products tailored to suit niche markets that are willing to pay more for a quality product. The term 'Mittelstand' in Germany is used to describe the cottage industry of local manufacturers that were seen as responsible for supporting Germany's faltering manufacturing industry back in 2009. Smaller quality focussed companies invested heavily in their technology and their people, some provided generous incentives in a bid to retain skills by ensuring staff retention. Now it's reported that 70 percent of the countries workforce is employed by the 3 million Mittlestand, this is a staggering statistic that sits alongside Germany's other great accolade as the being the world's fourth largest automobile producer.
We shouldn't ignore the importance of low-tech industries either, whose business models work in conjunction with high tech industries by providing low value-add commodity products that contribute to the diversity of the greater supply chain. Naturally these interdependent businesses rely heavily on big producers, so when we witness the downfall of large manufacturers the wider impact is felt by many smaller companies that have perhaps invested so heavily and have grown so reliant on a sole supply contract.
Locally when we think of high precision, high value-add products we can look towards success stories within industries such as automotive, medical, electronics, pharmaceuticals and scientific instruments. Companies such as Ecotech who manufacture and export air monitoring systems to over 70 countries; Rode whose quality microphones stand equal to some of the most rare and collectable Neumann models, and also Hy Gain Feeds who have developed nutritional equine supplements that assist in disease prevention, these companies have all carved a niche within Australia's manufacturing sector by leveraging innovation in a drive for global competitiveness. These three companies have proven that Australia can produce products at a higher quality than anywhere else and can deliver this value locally and internationally; so much so that their products have earned each of them critical acclaim in the areas of design, innovation and export.
The continued growth within the engineer to order sector has also changed the way companies interact with their customers, suppliers and information systems. ETO brings about many challenges for smaller organisations that don't have the sophisticated infrastructure to facilitate complex tenders or projects based works. So being agile enough to be able to switch production from one product to another quickly has boosted competitiveness amongst local manufacturers.
Having the right business processes in place operating within a collaborative workspace means that companies are equipped to capture customer information, track project related orders, manage project billing and their related costs down to the activity level. These features are essential in adapting high value solutions for their clients and future proofing organisations that need to remain competitive. By offering value-add services and end of life management to compliment the products they produce many organisations have capitalised on the benefits of long term customer loyalty.
Some areas where innovative companies have benefited from innovation are;
Recognising a competitive advantage by providing a bundled service with their product. By selling a solution to complement their offering manufacturers are able to uncover ongoing revenue streams beyond the initial sale.
Focussing on niche markets with specific requirements. Engineer to Order (ETO) products can be adapted to offer variability at the initial design stages, enabling more tailored solutions.
Optimising the use of human capital. Capacity planning tools offered by ERP systems can dramatically improve decision making and maximise efficiencies on the shop floor.
Developing strong partnerships through local and global supply chains to co-ordinate logistic strategies and improve customer service.
Interoperability of systems. Ensuring software systems are adaptable to change in order to embrace technological advancements.
The future leaders in our local manufacturing industry are more than likely to be companies who can adapt to change and adopt innovative, sustainable practices that contribute towards the supply of high value, configurable solutions. These companies will use social media to crowd source new ideas and as such will be well positioned to quickly capitalise on untapped areas of demand. Perhaps one of the key strengths of our industry is its smaller size, the nimbleness of local highly skilled organisations enable a greater level of agility not available to larger corporations.
So manufacturing in Australia is by no means dying, what we're witnessing is an industry in a state of transition and redefinition. Almost 1 million Australians (or 8.5% of the workforce) are directly employed by the manufacturing sector; sadly almost 100,000 jobs as a result of the GFC in 2008. Interestingly however the percentage of highly skilled employees has grown over the last 10 years from 19% to 25% and although the increase isn't dramatic it does reflect a change in the right direction. The government must also play its part by investing in innovation, without the support manufacturers will struggle to compete so they must be cognisant of the fact that for every manufacturing job in Australia, approximately 3 to 4 others are created as a result.
Getting the right mix of small scale, high value manufacturing working in conjunction with larger low tech production is essential for the long term survival of this industry. Known as the 'big multiplier' it draws on services and raw materials, employs a highly skilled workforce and acts as a bridge between other industries. An evolutionary shift towards innovation and high value manufacturing is resulting in a number of successful companies bucking the trend and prospering in these times where local manufacturing now contributes to only 8% of GDP.
The future of manufacturing in Australia depends on tapping into the rich reserves of intellectual property found in areas like medical research. In 1981 Dr Graeme Clark invented the Nucleus cochlear implant, today the company turns over $752 million whilst over 250,000 people have received a life changing Cochlear ear implant. Cochlear doesn't need to compete on price, it identified a need and a method of addressing that need by using cutting edge technology in conjunction with unique design principles. It's certainly a compelling success story any innovator can draw inspiration from.
Let's stay connected
Be the first to receive our resources, including news about your industry.