Leica Captures Business Insights with Pronto Software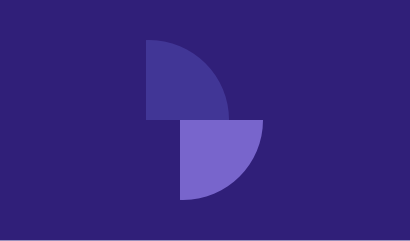 Australian business management software company, Pronto Software, has been selected by Leica Camera Australia to deliver its Cloud based enterprise resource planning (ERP) and business intelligence (BI) software.Leica Camera Australia is the exclusive importer and distributor of Leica digital and analog cameras in Australia. Following a review of various hosted platforms, Pronto's integrated ERP and BI solution proved the best fit.
Ryan Williams, General Manager at Leica Camera Australia, said the solution appealed most because it delivered the best quality technology, while minimising the need for any capital expenditure costs to the business.
"Pronto offers us the flexibility to run our business on state of the art technology, without having to invest in hardware. As a specialised and lean running business, we have no dedicated in-house IT support so Pronto Hosted Services made perfect sense to us," said Williams.
"Leica now has access to Pronto's highly regarded business intelligence, retail and distribution features, and in the current fiercely competitive market environment, the services are already delivering great value to our business," added Williams.
With Pronto Hosted Services, businesses have the freedom to choose a cloud, hosted, on-premises or a hybrid solution. Data is stored in Australia, providing enhanced data confidentiality and security. Pronto's local implementation and support teams also ensure a successful project delivery and access to fully managed upgrades of Pronto Xi, adding another level of peace of mind.
According to Williams, Pronto Software has given the management team at Leica greater visibility throughout the business.
"The Business Intelligence solution opened our eyes to insights we previously did not have access to so easily. The most important value Pronto provided to us was clarity, the information is all there. It gives you a very clear picture of what's going on in the business.
"Along with greater information, the reporting functionality has made a significant change in streamlining our reporting back to Leica head offices in Germany. With Pronto, we can create a customised report that eliminates double handling of data and saves time," said Williams.
David Jackman, Managing Director Pronto Software, said Pronto Hosted Services proved an increasingly popular option for many businesses.
"As business software and IT infrastructures become more sophisticated, keeping on top of them becomes harder. Pronto Hosted Services lets customers own all the benefits, not the complexity. It is the perfect choice for businesses such as Leica who are looking to operate a lean business and don't have in-house IT support. 'With the current developments in cloud technology, this division of our business will only continue to grow," said Jackman.
-ends-
About Pronto Software:
We are an Australian developer of award winning business management and analytics solutions. Pronto Xi, our ERP software, integrates accounting, operational and mobile features in a single system – optimising business processes and unlocking actionable insights. Over 1,700 organisations have leveraged our industry experience and innovation to increase growth and revenue. For more information, please visit: www.pronto.net/about-pronto-software/
Let's stay connected
Be the first to receive our resources, including news about your industry.