Pronto connects businesses across desktop, web and mobile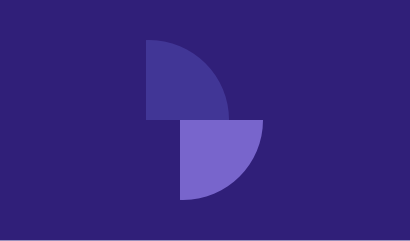 Australian technology company Pronto Software, has today revealed new services and solutions that empower businesses to make decisions in real-time across web-enabled devices and enterprise software applications.'
Responding to the unabated demand in the mid-market for cloud solutions and business mobility, the new Pronto Connect platform allows Pronto's core ERP and Business Intelligence software to be easily extended with other third-party software and solutions. The new platform is a significant milestone for Pronto and allows its customers greater flexibility, while delivering a range of new opportunities to channel partners.
According to David Jackman, Pronto Software's Managing Director, "Seamless connectivity between business applications has become critical, especially for mid-market companies and organisations with a mobile workforce. Pronto has responded to this demand by developing an entirely new web services architecture that allows our core business management software to integrate with and extend any other web-enabled software.'
"Now, companies have the opportunity and choice to keep the software they are using and like for specific functions and connect it to Pronto Xi.'
Mid-market businesses demand mobile access to applications.
Most consumers have become accustomed to having information at their fingertips, with uninterrupted access to sports scores, weather, stock market prices and social networks. Now executives and employees at mid-market businesses are demanding their business applications be just as accessible.
Pronto Connect now offers the architectural foundation for mobile-based application connectivity, allowing organisations to untether their teams from their desks and avoid being restricted to being a '9-to-5 business'.
With the latest major updates to Pronto Xi, customers now gain access to Mobile Service and Mobile CRM modules, building on the Mobile BI features announced in May 2013.
Pronto Xi Mobile Service delivers the information technicians and field engineers need anytime, anywhere. Using web-based technology, Pronto Xi Mobile Service links directly with Pronto Xi Service Management to efficiently document, log, process and track service calls, allowing the entire field workforce to stay connected and informed, while placing real-time information at the fingertips of managers.Because information can be updated "on the go', Pronto Xi Mobile Service helps field users manage their day-to-day workload, particularly when there are unplanned events. It also easily captures parts used, timesheets, photos and signatures at the customer site, reducing the time between doing the job and charging for it.
Pronto Xi Mobile CRM enables any approved employee to access their latest customer information, sales opportunities, status and activities on a wide range of mobile devices, resulting in greater sales productivity. '
-ends-
About Pronto Software:
We are an Australian developer of award winning business management and analytics solutions. Pronto Xi, our ERP software, integrates accounting, operational and mobile features in a single system – optimising business processes and unlocking actionable insights. Over 1,700 organisations have leveraged our industry experience and innovation to increase growth and revenue. For more information, please visit: www.pronto.net/about-pronto-software/
Let's stay connected
Be the first to receive our resources, including news about your industry.