Pronto Software crowned ABA100 Winner in The Australian Business Awards for fifth consecutive year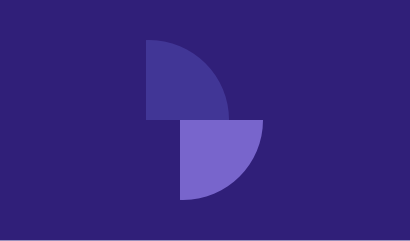 For the past five years, Pronto Software has been recognised by the association in various award categories. These include Best Technology Product (2014), Product Innovation (2013) and Product Excellence (2012 and 2011).
Chad Gates, Chief Operating Officer, Pronto Software said: "We are thrilled that Pronto Xi has been named winner of the 2015 Australian Business Awards for Best Software Product. We are constantly improving and innovating our flagship business management platform, in order to better meet the needs of Australia's mid-market organisations.
"Today, companies need their staff to be seamlessly connected to the real-time, critical business information that helps them not only complete their job, but exceed expectations. We are dedicated to supplying next-generation technology that enables this, in turn empowering Australian businesses to better compete with larger, international players," continued Gates.
Pronto Xi enables mid-market organisations to better manage data, gain deeper insight into business operations and embrace mobility. In addition to industry-specific features, Business Intelligence capabilities allow instant access to real-time reporting and analytics.
The next iteration of Pronto Xi due to be unveiled in October this year, will include the latest web and mobile technologies, delivering a smarter and more flexible ERP solution.
Pronto Software works with over 1,600 customers and partners globally, including some of the country's leading brands, such as Natures Organics, Leica Camera Australia, Bondor, Gasweld, Bhagwan Marine, The Co-op, The Mayo Group, and Retail Prodigy Group (Nike).
The Australian Business Awards are a national, all-encompassing awards program honouring Australia's business, innovation and technology leaders through the recognition of their ground-breaking vision, innovative products and exemplary execution of projects, technologies, service, programs, systems and other initiatives.
Tara Johnston, Program Director at The Australian Business Awards, said: "For a decade, The Australian Business Awards have conducted knowledge building programs which focus on organisations that prioritise innovation and technology as they continue to drive local and international markets.
"The ABA100 Winners have demonstrated innovative, enterprising and technologically advanced business initiatives and products that support an obvious transformation coinciding with the ever-changing, highly competitive business environment.
"High-performing, intelligent organisations that continuously and effectively improve their processes and products are set to survive the long term challenges faced by all Australian businesses," Johnston added.
For more information on The Australian Business Awards and the 2015 ABA100 Winners visit www.australianbusinessawards.com.au.
-ends-
About Pronto Software:
We are an Australian developer of award winning business management and analytics solutions. Pronto Xi, our ERP software, integrates accounting, operational and mobile features in a single system – optimising business processes and unlocking actionable insights. Over 1,700 organisations have leveraged our industry experience and innovation to increase growth and revenue. For more information, please visit: www.pronto.net/about-pronto-software/
Let's stay connected
Be the first to receive our resources, including news about your industry.