Pronto Software Launches Carbon Tracking Tool for Customers ERP technology to support Australian businesses with carbon management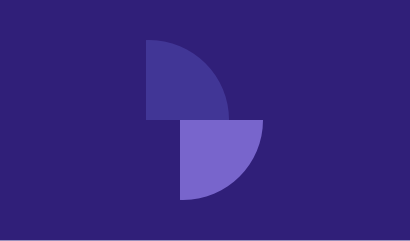 Australian enterprise resource planning (ERP) and business intelligence (BI) software provider, Pronto Software, has today announced the launch of a carbon tracking application that will give its customers the ability to monitor carbon consumption and output across a range of business operations and sectors.
The carbon tracking functionality launch coincides with the Australian Government's introduction of a carbon pricing policy that will impact the way carbon is priced in Australia for years to come.
The technology behind the carbon tracking functionality was developed by Pronto Software's Research and Development team in Melbourne, and included in the latest release of the company's integrated ERP and BI solution, Pronto Xi.
According to Steve Hafey, Pronto Xi Product Manager at Pronto Software, the carbon tracking functionality has been designed to assist Australian businesses to better understand how their business operations consume energy and produces carbon output.
"With the launch of the Australian Government's first carbon pricing policy at the start of this month, more and more local companies are beginning to assess how they can track, monitor and manage energy consumption and carbon output across their operations. From today, Pronto Software will offer its customers the ability to identify and quantify carbon output to assist them in establishing strategies to more effectively manage their processes using real insight,' Hafey said.
A core feature of Pronto Software's ERP-centric carbon tracking software revolves around offering business users the capability to track and monitor costs and efficiencies across various operations within their business. This capability provides transparency for managers to identify how their operations contribute to carbon output.
"If you can't measure it, you can't manage it. By identifying carbon hotspots across specific business operations, it becomes easier for managers to see where potential inefficiencies can be better managed. These hotspots will be different for every business and industry, but the overall effect is an improved impact on both the environment and bottom line results,' Hafey added.
According to Hafey, Pronto Software's carbon tracking solution was developed through listening to customers who have started to assess and implement carbon management and reduction policies.
The Pronto Xi carbon tracking solution involves the capturing of activity data, the calculation of emissions and the presentation of results. Once implemented, it records activity data during normal business operations (business-specific operations can be easily integrated by using infrastructure tools).
-ends-
About Pronto Software:
We are an Australian developer of award winning business management and analytics solutions. Pronto Xi, our ERP software, integrates accounting, operational and mobile features in a single system – optimising business processes and unlocking actionable insights. Over 1,700 organisations have leveraged our industry experience and innovation to increase growth and revenue. For more information, please visit: www.pronto.net/about-pronto-software/
Let's stay connected
Be the first to receive our resources, including news about your industry.