Pronto Software snares Best Technology Product at The Australian Business Awards 2014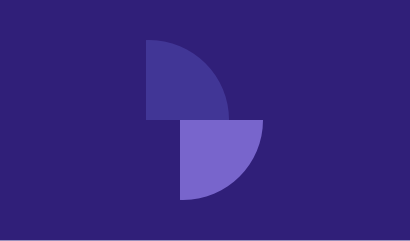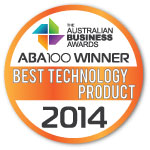 Pronto Software has been crowned an ABA100 Winner for Best Technology Product in The Australian Business Awards 2014, in recognition of the company's flagship enterprise resource planning (ERP), mobile and analytics solution, Pronto Xi. The Australian Business Award for Best Technology Product recognises product leadership through the practical application of technological solutions for new and existing market needs, offering a point of difference from their competitors.
Pronto Software has enjoyed a strong history of success with The Australian Business Awards, winning the Product Innovation category in 2013 as well as the Product Excellence categories in both the 2011 and 2012 Awards.
David Jackman, Managing Director, Pronto Software said this year's win represented the company's significant investment in research and development, constantly innovating its technology to help mid-market businesses better compete and empower smarter decision making.
"We're extremely delighted to continue our long standing success with the Australian Business Awards, and be acknowledged as providing one of the best technology products in the country.' We allocate heavy investment into the research and development of our business management software, Pronto Xi, that brings together enterprise resource planning (ERP), mobile and analytics technology into a seamless business management solution for the mid-market,' said Mr Jackman.
"Digital trends are transforming the way businesses operate and interact with their customers. By offering smart technology that's easy to use and flexible, Pronto Xi enables agile organisations to disrupt large established players and stay ahead of the curve,' added Mr Jackman.
Pronto Software launched the latest iteration of Pronto Xi in September 2013, further enabling its more than 1,600 customers and partners globally to reveal more insights about their business. The company works with some of the country's leading brands including Natures Organics, Leica Cameras, Inspirations Paint, Gasweld, Bhagwan Marine, Hirotec, The Co-op and Retail Prodigy Group (Nike).
The Australian Business Awards are a national, all-encompassing awards program honouring Australia's business, innovation and technology leaders through the recognition of their ground-breaking vision, innovative products and exemplary execution of projects, technologies, service, programs, systems and other initiatives.
Ms Tara Johnston, Program Director, says, "With a modernised economy we are experiencing notable change in business with new market and social needs expanding rapidly. The ABA100 Winners are reflective of a nation-wide commitment to innovation and improvement, with the award honouring their evident traction within their respective industries.
"As markets become more informed, organisations are required to be responsive and dynamic in order to create functional, sustainable processes and future-proof products. The program places value on a proactive approach to instigating long-term solutions and generating positive outcomes to ensure a bright economic future for Australians, through the recognition of demonstrated commitment to putting bold ideas into motion and creating products that matter,' Ms Johnston adds.
For more information on The Australian Business Awards (ABA100) go to www.businessawards.com.au.
-ends-
About Pronto Software:
We are an Australian developer of award winning business management and analytics solutions. Pronto Xi, our ERP software, integrates accounting, operational and mobile features in a single system – optimising business processes and unlocking actionable insights. Over 1,700 organisations have leveraged our industry experience and innovation to increase growth and revenue. For more information, please visit: www.pronto.net/about-pronto-software/
Let's stay connected
Be the first to receive our resources, including news about your industry.