Pronto Software wins major deal with Herschend Family Entertainment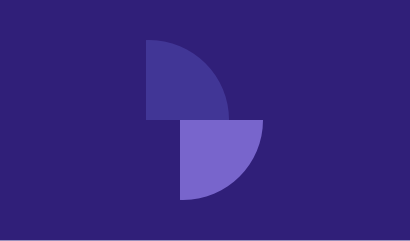 ERP and BI solution to be deployed across major US theme park operations: Enterprise resource planning (ERP) and business intelligence (BI) software provider, Pronto Software, announced today the signing of a new customer contract with Herschend Family Entertainment Corporation (HFE), the largest family-owned theme park company in the United States.
The multi-million dollar deal will see Pronto Software's Pronto Xi ERP and BI software tool-set replace HFE's legacy merchandise retail and inventory systems across HFE's portfolio of entertainment, tourism and hospitality properties, including Silver Dollar City in Missouri and Dollywood in Tennessee.
The fully integrated solution includes financial, distribution, manufacturing, point-of-sale and warehouse management tools with built in business intelligence from IBM Cognos. The solution will help HFE control costs, improve operating efficiencies and profitability, while offering flexibility across multiple sites, staff teams and locations.
The implementation begins immediately and will be carried out through a series of rollouts over the next two years. On completion, HFE will become Pronto's largest installed client in North America.
According to Andrew Wexler, chief financial officer at HFE, HFE selected Pronto Software based on the breadth and depth of services and solutions the team offered.
"We chose to work with Pronto after a very positive experience exploring how their technology and service offering would integrate with our varied systems. Pronto came to us with an approach that offered an all-encompassing set of solutions to meet our requirements," Mr. Wexler said.
Pronto Software's approach to engagement played an important part in setting it apart from other vendors.
"The Pronto team took the time to really listen and learn about our business, talk to our staff and build a detailed understanding of our operations and unique requirements from the very beginning. Their consultative approach specifically demonstrated how Pronto's software could deliver improved business outcomes from our operations," Mr. Wexler added.
"From the very early stages in our discussions with HFE, we came with an approach to improve operations, processes and help the business' bottom line. The Pronto Software model of engagement involves consulting and listening to customer needs to discover how our technology can be tailored to resolve their business challenges," Terry Leister, vice president for Pronto Software in North America, said.
Leister also said customising Pronto Software's modular solutions to suit HFE's specific needs will form an important part of the implementation.
Pronto Software's flagship solution, Pronto Xi, offers a range of modular solutions to users and includes direct integration with IBM's Cognos BI tool-set. It will also be used to centralize a range of point-of-sale retail operations at HFE to allow for more efficient reporting, systems management and forecasting.
-ends-
About Pronto Software:
We are an Australian developer of award winning business management and analytics solutions. Pronto Xi, our ERP software, integrates accounting, operational and mobile features in a single system – optimising business processes and unlocking actionable insights. Over 1,700 organisations have leveraged our industry experience and innovation to increase growth and revenue. For more information, please visit: www.pronto.net/about-pronto-software/
Let's stay connected
Be the first to receive our resources, including news about your industry.