The Pronto Woven IT Graduate Program: How fostering the next generation drives success for our business and yours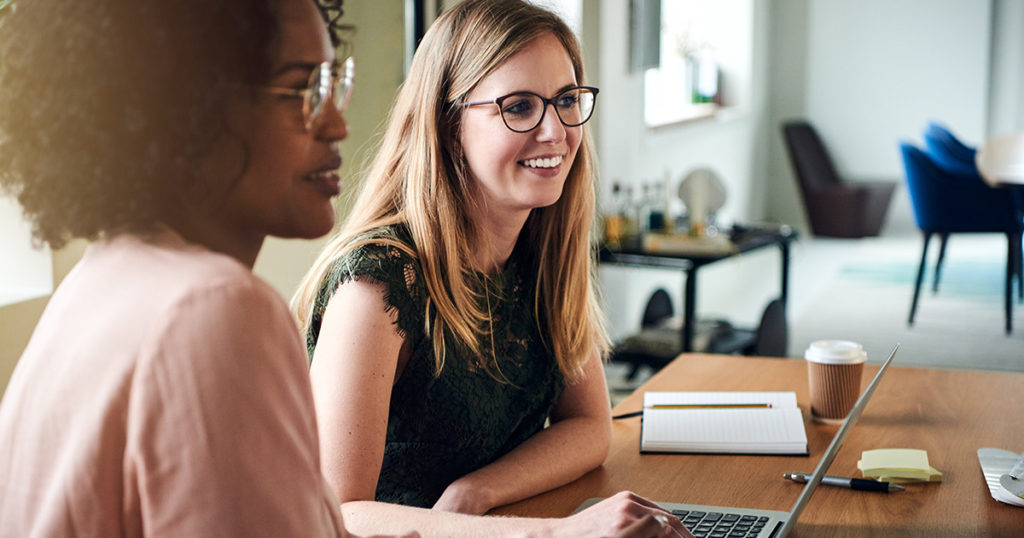 When you place a high importance on innovation, the value of investing in our employees' and their futures quickly becomes clear. Over the last forty years we've seen firsthand how fostering a committed, energised and highly skilled workforce is paramount to success – theirs, ours, and our customers. That understanding is at the core of our digital transformation arm, Pronto Woven's IT Graduate Program.
By creating a pathway straight from university, we're giving graduates a crucial entry point and exposure to the technology industry – while building the next generation of exceptional Australian IT professionals. In turn, by sharing our knowledge, nurturing each graduate's unique skills and interests, and providing them with opportunities to advance through Pronto Woven, we're better positioned for succession planning for our business.
"I was nervous about the transition from university to working full time, however Pronto Woven has made this an encouraging and fulfilling process." – Woven Graduate, Melbourne
Their future; our shared reward
The Graduate Program is also our way of giving more to our customers and the IT community. We know that a well-trained team with real-world experience is the difference between surviving and thriving as a business. In fact, we're living proof of it. We know that some participants of our Program may eventually move to other companies, including those we service, but we're proud to be elevating the standard of the Australian IT industry at large.
"There are opportunities to work across various tasks that can range from project-focused work to continuous improvement analysis – each of which helps to develop different skill sets. We are faced with many different and exciting challenges daily, so it is important to be proactive and be a problem solver to produce the best results for our customers." – Woven Graduate, Melbourne
Finding acceleration through early intervention
The world is hurtling forward, and it is clear tertiary students can no longer afford to wait until graduation to build out their careers. And the sooner we engage with them and start aiding their professional development, the better.
Pronto Woven's Graduate Program leverages great working relationships with local universities, including official partnerships with Monash and Deakin. These partnerships help us identify talent, provide mentorship and forge direct, sustainable pathways into the Program. In working closely with universities, Pronto Woven has become more visible and appealing to prospective candidates and we now typically receive up to six hundred applications each year.
"This is indeed a great step for a graduate who wants to start their career in the field of software development. From day one, I have been exposed to the latest technology, development practices and agile methodologies. This has assisted me to enhance my technical skills and knowledge as well as provided me with a platform to excel as a professional." – Woven Graduate, Melbourne
Putting graduates on the fast track to innovation
So, how does it work?
First, our team conducts psychometric testing on all prospective candidates to ensure our unique environment is a good cultural and technical fit for them, both personally and professionally. Once successful applicants have been selected, each is assigned to a project that best suits their goals and exposes them to new skills, methodologies and ways of thinking.
"Working at Pronto Woven is not only about your technical expertise, but about how you fit in with the team. We're constantly told to be willing to ask questions and learn new skills, as we are all here to help and support you throughout your career." – Woven Graduate, Melbourne
Each graduate is paired with a Pronto Software mentor for the duration of the Program, guiding their development, making the right introductions and helping them work through problems. Mentors hold regular catchups with each graduate to ensure they continue to work towards their goals and that these remain aligned with those of the organisation.
A program that appreciates individual strengths
As each graduate comes to Pronto Woven with unique abilities, progresses at their own pace and wants to focus on different aspects of the industry, our Program is designed to be flexible and easily customised.
"What we do first and foremost is get all graduates across our product stack, help them understand our customers and then teach them how to solve problems for each customer." – Raymond Clifton-Dobing, Pronto Woven Grad Program Leader, Pronto Woven
Taking roughly two years to complete, it is divided into the following three stages:
Onboarding and induction
As the first point of entry for most new graduates, onboarding and induction sessions instil a solid understanding of the business. This includes company history, agile principles, product overviews, customer expectations and the technical philosophies in their particular interest stream.
Discovery
The graduates are allocated a series of tasks that will expose them to different areas of the business. Through practical, on-the-job training, they increase their product-specific knowledge while also learning about the various divisions and roles within the company. For example, every graduate spends ample time learning about our customers and delivering real-time customer service.
At the same time, graduates work closely with their mentors to consider the roles that best match their interests and skill sets.
"I am highly grateful to my mentors who helped me engage with our C-level customers and handle projects for major businesses. The support, encouragement and independent working at Pronto Woven culture is incredibly motivating. A positive work environment, customer satisfaction and a spirit of teamwork are the three main aspects that make Pronto Software the best company to work in." – Woven Graduate, Brisbane
Deep dive
Once they've completed the discovery stage, graduates elect an area of interest in which to fully immerse themselves and are assigned work within that space. This helps provide focus and clarity while developing expertise and propelling their career forward.
"The amalgamation of technical and communication skills allows me to perform effectively in all aspects of this position. I've witnessed a change in my attitude towards the accomplishment of tasks to be more systematic, managerial and customer-friendly." – Woven Graduate, Brisbane
Where shared knowledge is power
At Pronto Woven, we believe knowledge is fluid, but it shouldn't just flow one way. Of course, graduates have a lot to learn from us, but we are quick to ask, "what can we learn from them?"
While we cultivate and encourage knowledge transferring from our leadership and senior staff to junior employees and graduates, we also provide a safe and supportive space for these new starters to share their tricks and ideas. Because if fresh minds and new energy can help propel our business forward and better serve our customers, we're all ears.
"It's part of our culture and values that we want to help bring on the next generation. It helps develop our own staff with their own leadership skills and it's rewarding for them to see the next generation take on their feedback and apply that. But it's also helpful for us. We get some enthusiasm and energy, some drive, and new ideas. It's important to us as a business." – Raymond Clifton-Dobing, Pronto Woven Grad Program Leader, Pronto Woven
It's time to create the future
If you share the belief that the future is not waiting but will be created by the power of our imagination, we can't wait for you to join us. For more information, or to apply, check out the Pronto Woven Graduate Program.
Let's stay connected
Be the first to receive our resources, including news about your industry.