A natural fit – Natures Organics selects Pronto Software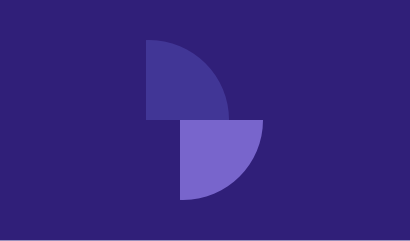 Pronto Xi ERP chosen to improve manufacturing efficiency and facilitate future expansion.
Natures Organics, Australia's leading developer, manufacturer and distributer of naturally-based personal care and household cleaning products, has selected Pronto Software's business management software solution to improve efficiency and grow its business.
Pronto's integrated enterprise resource planning (ERP) and Business Intelligence (BI) platform, Pronto Xi, will provide greater visibility of day-to-day functions, enable better cost and warehouse management, and improve performance management using IBM Cognos reports embedded within the ERP system.
Pronto was chosen after a competitive three-way tender process.' A preceding extensive internal evaluation had shown that Natures Organics, whose products are developed using plant-based ingredients, biodegradable surfactants and sustainable packaging, had outgrown its previous IT environment. '
Nancy Clay, Natures Organics commercial manager, said Pronto was selected as the company required a trusted partner through the implementation phase, along with a partner for future development of the business.
"A key requirement was the need for an integrated solution that will improve our productivity and restore visibility of all our key business processes in critical areas " sales, manufacturing, procurement, warehouse management, laboratory testing, and financial reporting. Pronto had the right solution that met our needs. "
"We were attracted to Pronto as, like us, the company is Australian-owned and operated.' We saw a nice cultural alignment in that respect between the two companies. We had a very positive engagement with the Pronto team and was impressed with the Pronto implementation process,' added Clay.
The Natures Organics range of over 120 products encompasses household cleaning, laundry, skin and hair care, with brands including Organic Care, Earth Choice and Australian Pure. Natures Organics brands are supplied to Woolworths, Coles and Independent supermarket chains along with variety outlets such as Big W throughout Australia and with some international customers.' The company produces around 40 million units per year, working in a high-volume, time-sensitive environment.
"As a high-volume manufacturer there are a lot of pressures that come with maintaining a highly functional warehouse operation. One of our key requirements was the ability to release pallets from the production floor into quarantine before the warehouse operations had been completed. We felt that Pronto's solution was best placed to help us manage these requirements, and the team demonstrated their expertise in warehousing operations,' said Clay.
David Jackman, Pronto Software managing director, said Pronto's ERP solution presents the perfect opportunity for manufacturers today that are looking to improve productivity, better manage their existing production lines and simplify complex business processes.
"Pronto Xi is a flexible, reliable ERP system for manufacturers, integrating business operations for the full spectrum of the supply chain " from sales to operations, distribution to finance.' Pronto Xi is trusted by leading organisations in the manufacturing sector, increasingly by FMCG-based manufacturers such as Natures Organics.'
"Our thorough understanding of manufacturing industry practice means that our implementation capabilities and options are designed to best suit the needs of each individual organisation, which ensures the benefits of the solution can be reached quickly and in a low-risk environment,' Jackman said.
-ends-
About Pronto Software:
We are an Australian developer of award winning business management and analytics solutions. Pronto Xi, our ERP software, integrates accounting, operational and mobile features in a single system – optimising business processes and unlocking actionable insights. Over 1,700 organisations have leveraged our industry experience and innovation to increase growth and revenue. For more information, please visit: www.pronto.net/about-pronto-software/
Let's stay connected
Be the first to receive our resources, including news about your industry.