ABA100 Winner for Cloud Innovation in The Australian Business Awards 2016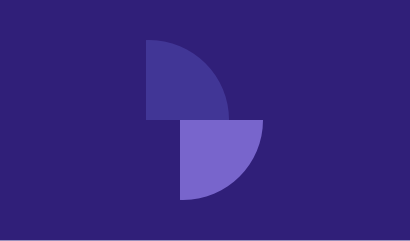 Pronto Software honoured at the 2016 Australian Business Awards for Cloud Innovation
Pronto Software has been recognised as an ABA100 Winner for Cloud Innovation in The Australian Business Awards 2016, acknowledging the company's flagship business management software, Pronto Xi. The category recognises leading cloud products and services that provide innovative solutions for new and existing market needs.
Chad Gates, Managing Director, Pronto Software said: "We are thrilled that our flagship product, Pronto Xi has been recognised as an ABA100 Winner for Cloud Innovation in The Australian Business Awards 2016.
"Pronto's continued innovation is focused on helping our customers be more productive; work smarter; and giving them access to information about their business from anywhere, whenever they want or need it. Our cloud enabled ERP solutions provide an agile and adaptable IT environment that's ready to take advantage of new opportunities to fuel growth and deliver better customer experiences," continued Gates.
Cloud is a major growth area for Pronto with 70 per cent of new Pronto customers choosing to implement a cloud solution or benefit from managed services. Pronto Cloud Managed Solutions is a division of Pronto Software, that's dedicated to supporting Pronto's cloud-based customers.
Pronto Cloud provides customers with the ability to save on overheads through cutting the costs of administration, support, maintenance, upgrade and deployment – yet without compromising functionality and return on investment.
Cloud innovation is central in the latest version of Pronto Xi. Pronto Xi 730 features a new web interface that offers seamless access to Pronto Xi through deeply secure cloud functionality.
Pronto Software has more than 1,700 customers including some of the country's leading mid-market brands, such as Petstock, Inspirations Paint, Natures Organics, Leica Camera Australia, Clark Rubber, OfficeMax and The Co-op.
"For over a decade, The Australian Business Awards have recognised organisations that provide their clients with solutions to modern challenges by prioritising innovative practices that continually push the boundaries of what's possible," Australian Business Awards Program Director, Ms Tara Johnston, said.
"The ABA100 Winners have demonstrated a commitment to developing forward-looking solutions to challenges. This adaptability has cemented their position as major influencers in their respective industries.
"Those organisations that can continue to evolve alongside ever changing business models will secure their longevity, continually contributing to the marketplace by disrupting the status quo in a positive way," Ms Johnston added.
Each year the ABA100 Winners are recognised through a variety of different award categories that demonstrate transformative business and product innovation. Corporate, government and non-government organisations are recognised for their ability to drive innovation through the application of technical expertise in the management of industry leading initiatives, and for the research and development of high-performing products and services.
Products are evaluated based on their demonstrable ability to solve emerging problems through technological innovation that results in a wider transformative effect. Detailed analysis of features, end user benefits, research and performance provide a comprehensive framework that determines the effect of each product on the market.
For more information on The Australian Business Awards and the 2016 ABA100 Winners go to www.australianbusinessawards.com.au.
About Pronto Software:
We are an Australian developer of award winning business management and analytics solutions. Pronto Xi, our ERP software, integrates accounting, operational and mobile features in a single system – optimising business processes and unlocking actionable insights. Over 1,700 organisations have leveraged our industry experience and innovation to increase growth and revenue. For more information, please visit: www.pronto.net/about-pronto-software/
Let's stay connected
Be the first to receive our resources, including news about your industry.