Bhagwan Marine sets sail with Pronto Software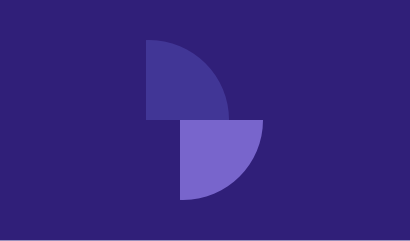 Pronto to provide detailed insight into operations spanning 100 marine vessels servicing Northern Australia's largest oil and gas projects
Pronto Software has won a significant tender to provide business management software to Bhagwan Marine, a rapidly expanding specialised oil and gas industry services company.' Bhagwan Marine has selected the new Pronto Xi 710 software, featuring integrated enterprise resource planning (ERP) and business intelligence (BI) to support its on- and off-shore operations.
Bhagwan provides critical logistics support to the resources and offshore oil and gas industry in Northern Australia through marine and port services.' Its clients include many of Australia's largest oil and gas projects including Chevron's Gorgon Project, and others with Apache and Woodside.' The company currently operates a fleet of 100 vessels, ranging from high-speed crew and cargo transfer vessels, to landing crafts and dive support workboats.' Bhagwan employs approximately 700 staff spread across four locations: head office in Geraldton, and Dampier in Western Australia; Darwin in the Northern Territory; and throughout Queensland.
Josie Pane, Bhagwan Marine chief financial officer, said that it was Pronto's integrated BI features in Pronto Xi 710 as well as its impressive live demonstration and response to the competitive tender process that saw it stand out from the pack.' The thorough tender process, managed by independent consultants Solution Minds, contained 3,000 requirement sets.' The tender included seven vendors.'
"Pronto greatly impressed our senior management team and board, because it demonstrated exactly how the solution would streamline real processes in our business.' The live demonstration recreated scenarios using our actual transaction data " which not only highlighted our current issues, but clearly articulated and revealed what Pronto's solutions could do to solve those issues,' Pane said.
In her review of Bhagwan's operations, Pane found reporting was a difficult, time-consuming and mostly completely manual process.' In addition, reliable and accurate vessel, customer and project data, and profitability analysis, was extremely problematic to develop as it was being managed in disparate Excel databases.' Following this review, Pronto Xi 710's integrated ERP and BI reporting capabilities proved the best fit thanks to innovative automated functionalities as well as Pronto's Project Costing capability.
"The Pronto team had clearly taken the time to understand our business, which stood it apart from other vendors.' We could see the personalisation, flexibility and integration of the Pronto offering.' Though we are a very specialised business, we had a real sense that Pronto understood exactly what we needed and then revealed a solution to meet this need,' Pane added.
Pronto Software will provide the Bhagwan senior executive team and board with greater visibility and faster access to key business information such as data on individual vessels, repair costs and labour hours needed for repairs.' Information relating to specific sites and vessels will also be made available to various operational teams and managers, arming them with more detailed data to use in decision-making.
"The Business Intelligence reporting features opened our eyes to insights we previously did not have access to.' We see a lot of value for our business in this feature " it is what the finance team, executives, and even our board, will use to extract crucial business information we currently can't access.' It will give us a very clear idea of what's going on in the business in real-time,' said Pane.
Pronto Software managing director David Jackman said Pronto's integrated BI and ERP offering is proving an increasingly popular choice for many businesses, particularly in the resources sector.
"Pronto is an established leader in business management software for companies in the resources and mining services sector, helping them meet practical challenges like reducing operating costs and improving efficiencies to focus on profitability.'
"Pronto is the perfect choice for businesses such as Bhagwan with multiple sites in remote locations, which require access to business-critical information like financials and project costs.' Our team will tailor and manage all solutions to meet these specific business needs.' Following our successful presence at this year's Asia-Pacific International Mining Exhibition, the mining and resources capability of our business will only continue to grow,' he said.
-ends-
About Pronto Software:
We are an Australian developer of award winning business management and analytics solutions. Pronto Xi, our ERP software, integrates accounting, operational and mobile features in a single system – optimising business processes and unlocking actionable insights. Over 1,700 organisations have leveraged our industry experience and innovation to increase growth and revenue. For more information, please visit: www.pronto.net/about-pronto-software/
Let's stay connected
Be the first to receive our resources, including news about your industry.