Top Challenges Retailers Face When Ensuring Omnichannel Enablement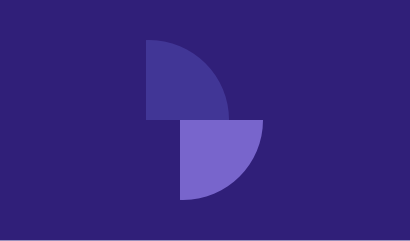 As retail technologies continue to evolve, there's an increasing number of opportunities to differentiate, as well as more challenges retailers must face, here are a number of them.
The retail environment has seen a multitude of changes over the last decade. From the evolution of ecommerce to social media and mobility there are now more channels to consider when formulating our Omnichannel strategy. Without a balanced and adaptable ecosystem retailers might find it extremely challenging to adopt new initiatives as their primarily focus is consumed on managing their operational requirements.
Following are some of the key challenges retailers will face as our businesses expand to take on the evolution happening in Omnichannel retail:
1. Aligning Inventory with Omnichannel Demands
With an increasing number of channels becoming available for consumers, the challenge is providing a clear picture of inventory requirements across the enterprise that are supported by the retail value chain.
Often as new sale avenues present themselves it highlights issues between what is required and the legacy systems currently in place. For example: challenges in merchandising, inventory, allocations, marketing, promotions, post sales services and consolidated reporting.
Equally challenging are customers expectation for more fluent purchasing options such as purchasing online for immediate or same day delivery, pick up in store or the flexibility of returning/exchanging purchases online to physical locations. This naturally has a compound effect on staff who are looking for structure in business process management, increased visibility across the network of stock levels particularly as customers are becoming less patient and likely to showroom for options.
Tying the multi-channels together can be difficult especially with so many micro components to consider. For many midmarket retailers investing in Enterprise Resource Management Systems (ERP) can provide an operational software backbone that with the appropriate integration points enables an expandable ecosystem. Take for example The Co-op Bookshop a retailer that provides product to over one and a half million students and lecturers across 40 Australian university and TAFE campuses. They process hundreds of thousands of transactions every year and after 20 years using a home grown IT system, realised that it was time for a change if they were to align themselves with the velocity of the industry "Our software wasn't just outdated, we were actually running three disparate systems to manage our customer and stock information, point of sale and accounts," explained IT Manager at The Co-op, Anthony Grant. "One key requirement for the business was to allow for future business growth and development."
2. Parallel Imports and Branded Outlets
This has prompted a need to redefine the supply chain. Pressures on pricing and more flexible delivery options have forced retailers to re-evaluate their in-store fulfilment strategy and look at more efficient collaborative planning, forecasting, and replenishment options. To stay competitive with a number of majors and international brands, there is a shifting trend for mid-market retailers to reduce traditional supply chain layers. For example direct to supplier, manufacturer and even customer. Take Fast Future Brands who manage the Valley Girl and Tempt chain of young woman's 'fast fashion'. The challenge was to achieve an extremely competitive price point and get product to market extreme quickly to ensure seasonal sell through. Implementing an ERP solution provided the organisation with improvements in merchandising, purchasing, importing, delivery and sales which enabled them to effectively evaluate their required operational margins.
Kmart is another example of where decreasing supply chain layers has enabled the business to focus on achieving a more sustainable everyday price point. For Kmart the result of their cyclical catalogue discounting was creating a false economy and profit indicator. Going direct to manufacturer and decreasing operational complexities has facilitated more accurate forecasting and more stable relationship with their core customer base.
Finally there's a challenge for retailers to stay relevant in an increasingly competitive market that no longer has a defined structure.
3. Providing Retail Advice and Knowledge 
Two compelling aspects that can be a point of differentiation in an increasingly price conscious market. An e-commerce channel is a natural retail progression, but providing a compelling reason to drive footfall to a physical store can enhance engagements and opportunities not perceptible via online channels. It's also enables a feedback mechanism from staff to head office. There are a number of reasons why 90+ percent of customers still prefer to go in store, from emotive buying, research or capitalising on unique offerings. As a value added service as retailers we need to ensure that we're providing value beyond the purchase and engaging with knowledgeable staff that provide advice over competitive products is critical. In turn if we can convert our customers into brand advocates who in turn promote their experience via their social channels then likeminded customers will follow suit, ultimately promoting value beyond product and price.
Recently Gartner reported that businesses that enable their sales representatives to leverage data on a day-to-day basis stood to increase revenue productivity by 17 percent. That could be a considerable increase for many retailers, especially small, cost-conscious retailers. Empowering our floor staff with
4. Real Time Information
Real time information improves retailers' engagements with their customers and increases the level of confidence with operational information. Business Intelligence (BI) is increasingly becoming a driver of conversions and retention, increasing efficiency and profit alike. Business Intelligence can combine classic value analysis such as time and place with customer sentiment to determine if there are high-impact issues, growth opportunities, customer pushback or localised fashion trends. These trends can then be translated back to staff so as they can see the story behind top selling items, product groups and categories all providing assistance during their sales engagements. Having an analytical infrastructure enables businesses and their stakeholders to respond to unstructured buying signals within an optimal timeframe. A study by RSR research found that: "Without a single view of customer and behaviours across all channels, retailers are facing challenges when it comes to implementing successful omnichannel marketing, engagement and inventory strategies." And that "43 percent of retailers believed they should be consolidating customer data with 35 percent believing that would gain better insight into cross-channel behaviours that would help them overcome these challenges."
—
As the wider retail market evolves, so will retailers need to respond to the challenges of meeting expectations in their own operational and data ecosystems. The question for many retailers in not 'when?' but "how will they respond and can their Retail Value Chain adapt to evolutions as they occur?"
Let's stay connected
Be the first to receive our resources, including news about your industry.