Consultant (VIC)
Level 3, 353 Burwood Hwy
Forest Hill, VIC 3131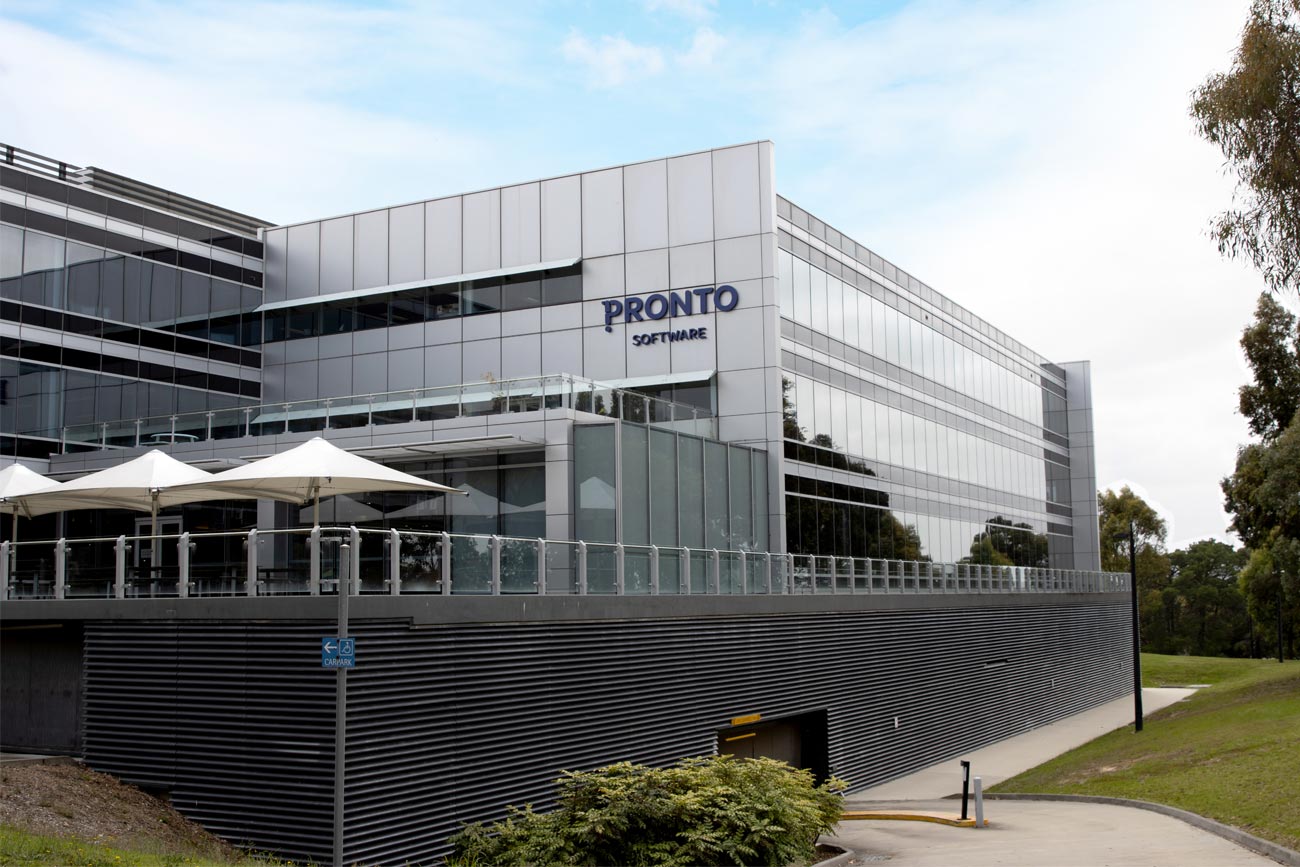 About the position
About our Pronto Woven Consultant opportunity: 
Reporting to the Woven Production Team Lead and working directly with corporate clients who use our ERP integrated solutions, our full-time Consultant provides consulting services for the implementation and delivery of digital projects within Woven's product and solution suite.
Pronto Woven is the award-winning digital consultancy division of Pronto Software – an Australian developer of ERP and analytics software. The team's innovative solutions transform customer and employee engagement across digital channels – extending the capabilities of Pronto Xi ERP and driving strategic change.
Our Woven Consultants:
Are responsible for the creation of functional and technical specifications and work with developers to provide accurate estimates to customers.
Provide appropriate levels of solution testing prior to customer delivery.
Ensure software release documentation and user documentation is prepared and, maintained.
Undertake website content changes as requested by customers.
Deliver product/solution demonstrations, facilitate workshops and training.
Deliver and facilitate workshops with stakeholders.
Provide feedback to the Team Lead, Project Manager, Account Manager and other stakeholders.
Prepare customer feedback documentation on services, implementations, projects, etc.
Engage in proactive stakeholder and expectations management.
Manage time, billings and clients to maximise revenue opportunities, provide service excellence and complete tasks undertaken.
Contribute to ongoing team process and product improvement initiatives.
Liaise with other Pronto departments.
Take all opportunities to absorb knowledge and to share it with others via. contribution to our internal knowledge base and participation in on-line forums
About you
We're looking for a Consultant who has: 
Degree or Diploma in Digital, Software Development, Project Management or another related field
At least 2 years' experience in software-based consulting and/or Project Management and the delivery of digital projects
Experience with Content Management Systems and eCommerce
Experience with Pronto Xi Avenue CMS (desirable)
Experience with Pronto Xi ERP or similar ERP experience
Experience with API-based integrations
What you'll get:
Grow your career utilising and developing your consulting skills to deliver excellent outcomes for a varied customer base
Earn a salary commensurate with your experience plus a range of employee benefits
Work in a modern and friendly team environment
Enjoy the support of your peers and management team
Work in a hybrid work location (WFH and in-office)
Join a well-established and mature software development and vendor company with more than 1500 clients
Sounds good?
Apply now through Seek, please include a brief letter of application and your CV.
Only short-listed applicants will be contacted via email. No Recruiters please. Must be willing to undertake a police check.
About Pronto Software:
We are an Australian developer of award-winning business management and analytics solutions. Pronto Xi, our ERP software, integrates accounting, operational and mobile features in a single system – optimising business processes and unlocking actionable insights. Over 1,700 organisations have leveraged our industry experience and innovation to increase growth and revenue.
Pronto Woven is the digital consultancy division of Pronto Software. The team's innovative solutions transform customer and employee engagement across digital channels – extending the capabilities of Pronto Xi ERP and driving strategic change. Pronto Woven helps organisations harness the power of real-time interactions from a single source of truth – to simplify the operations and enhance customer experience.
Check us out at: www.woven.com.au
Pronto Software have an enviable reputation for employee loyalty and service. We survey our staff every year, and we're proud we have a very high percentage of staff who agree that:
They are proud to work at Pronto Software and are passionate about the work they do
Staff and managers choose to have a professional and positive attitude
Pronto Software strives for the best outcomes for customers and staff
Pronto is generous and giving to the community and charities
Staff recommend Pronto Software as a great place to work
To apply for this role, please click on the link below and email us a letter of application, clearly stating why the skills and experience you have meets the responsibilities of this role, along with a copy of your resume.
Please note: Pronto Software does not use external recruitment services