Striking a chord: Malcolm's incredible journey with Pronto Software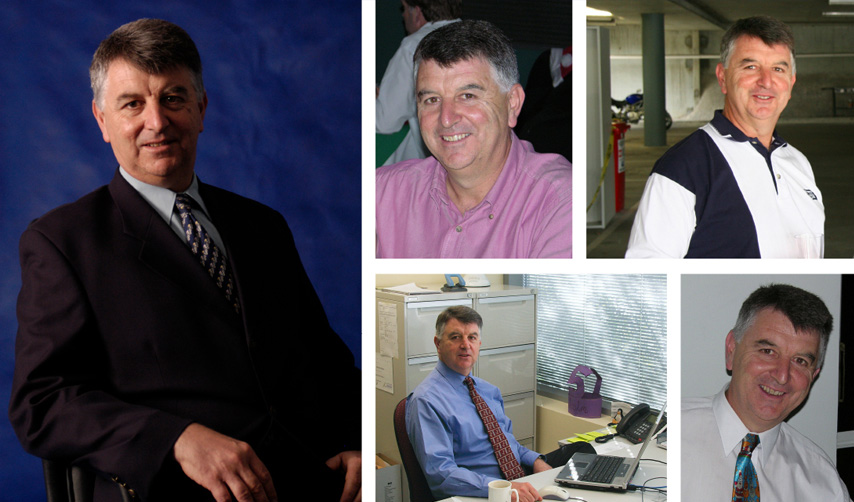 Malcolm Watson, Manager of Pronto Knowledge Academy retired in May 2021 – after a career spanning more than two decades in leadership positions that helped shaped Pronto Software. We caught up to explore highlights from his journey and capture some of the classic Watson wisdom and humour!
What was your first role at Pronto Software?
I joined Pronto Software in April 2000 as the Development Manager, heading up a team of around 50 people, including two pioneers of the business and eventually Board members…that was daunting!
In addition to my IT qualifications, I'm a trained classical pianist and leading development can be compared to conducting an orchestra – it takes the dedicated effort of many talented and disciplined musicians to play in harmonic unison! In all honesty, I spent the first year in my role watching and digesting. Even though I had at that point worked in software development for almost 20 years, there was a great deal for me to learn. This was a complex product with rich functionality. I studied everything closely to look for patterns, isolating the successful elements of the core, the features that delivered the most benefits for the maximum number of customers.
What was your first big milestone?
After some strong early wins, in 2001 I put a major plan of action into place that evolved into a restructure of the Development team – and a very important project to radically change our software. Key new features included a new Windows User Interface (UI) that would vastly improve user experience and boost productivity – and an open architecture to ensure Pronto Xi worked cohesively with other applications in a business – this was particularly important.
The new version was released in November 2002, after nearly 18 months of development. I was inspired by what we achieved to rename the product. I came up with the name Pronto Xi – an abbreviation for extensible infrastructure. This simple name change helped to drive the new concept that the software was open and extensible into the branding. It was a core message reinforcing that we were focused on building a software infrastructure for business management, not just more features. I'm glad that name remains till today – a testament to the commitment our business continues to apply to this core belief.
Why did you create Pronto Knowledge Academy?
After about nine years in the Head of Development role I was ready for a change and an idea started to form in my head around knowledge management, education and training. Around the same time Chad Gates, our current Managing Director was a rising star in the business and showed interest in Development – so the transition from me to him made sense and Pronto Knowledge Academy (PKA) was born. Again, using a musical analogy, every melody created comes from a standard set of musical notes, but a skilled composer understands the fundamentals and how to combine them to create unique perfection. Well-trained Pronto Software employees have a strong foundation that enables them to problem solve, adapt and create. This confidence is important because it fuels a passion that drives software innovation. Remember, software is just code, that's all it is. It's invisible. It's people who make it visible!
What highlights will you remember from your time at Pronto Software?
I enjoyed travelling and meeting every single customer I've had the pleasure of knowing. Pronto Xi is used in some of the most extraordinary ways and it is a privilege to have seen how the innovation we deploy transforms a business.
A standout highlight for me was presenting the Pronto Software story in 2003 at the IBM Rochester, Minnesota research labs. For those who may not know this is the inner sanctum, where they developed the AS/400 mid-range family of computers. I had thought that we should consider porting Pronto Xi onto the AS/400 platform and we worked to create an experimental port proving that it was possible! It showed how a software company from down south was able to get a voice in the IBM Rochester labs – our innovation was the ticket to being welcomed like royalty!
As someone who implemented tremendous change, what's your best advice?
Don't wait too long for the perfect plan or time to make substantial changes. Make change an incremental process, evolve the plan as you go to achieve stronger outcomes. Choose the low hanging fruit and show value to win wider support. Help people understand the goals but be ready to accept that not everyone will. Just make sure that every week or every month, you're putting something in place that's contributing towards that goal. The journey of a thousand steps begins with one!
I always strive for consensus but to use the musical analogy, a conductor must turn his/her back on the audience to achieve the goal. Change requires strength to make the right choices in a timely manner and achieve the greater good.
What is your best career advice?
Don't just sit in a role and bask, you must keep learning to grow. Every so often, have the courage to take yourself out of your comfort zone and try something new. Set yourself a fresh challenge within the area you're in, or elsewhere! That's what keeps the passion for work alive and drives professional pride!
Let's stay connected
Be the first to receive our resources, including news about your industry.