ERP Systems Project Manager (SA)
Level 12, 26 Flinders St
Adelaide, SA 5000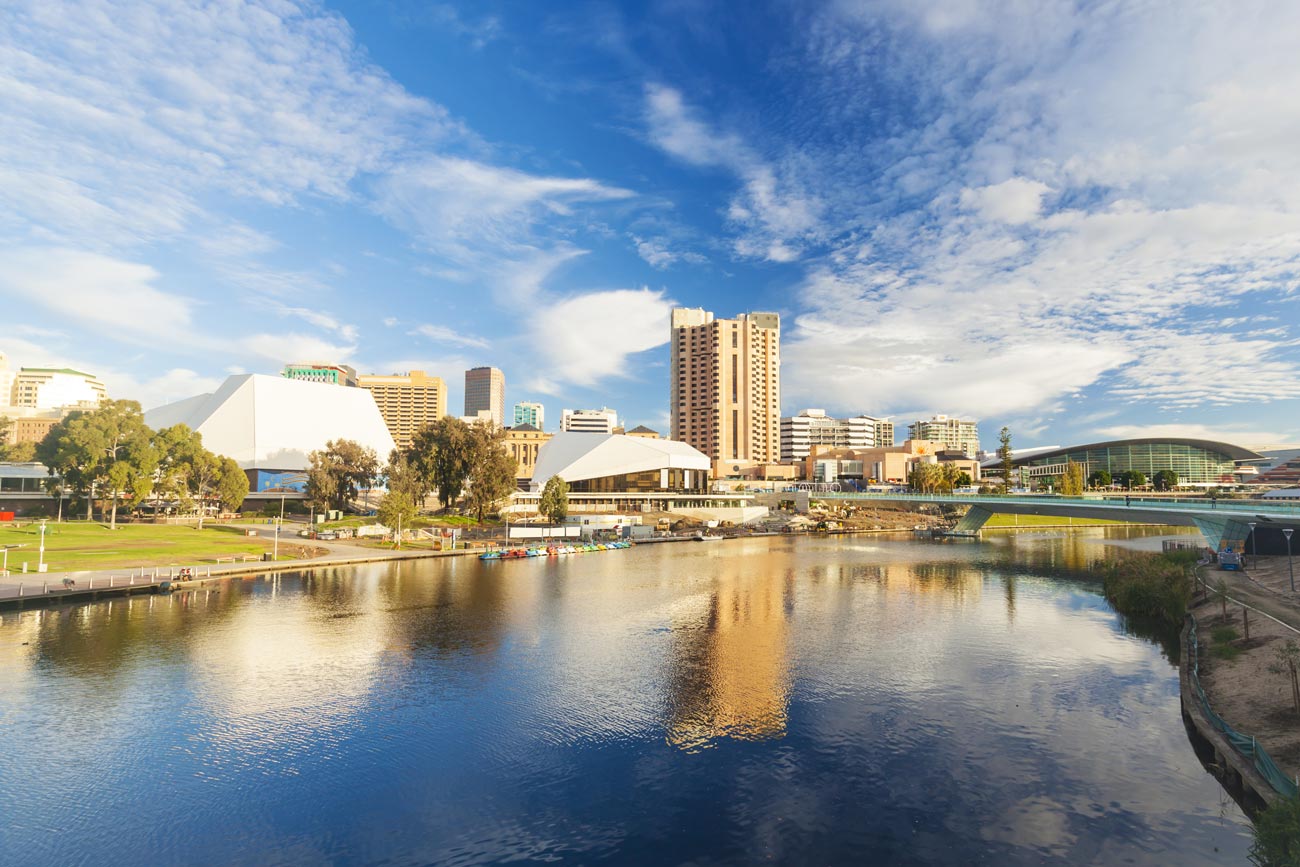 About the position
Market-leading, Australian software company
ERP Pronto Xi Implementation Project Management role
Adelaide location
About our Project Management opportunity: 
Want to grow your career driving business outcomes with your consulting and solution design experience?
How about in a well-established and mature Software Development and vendor company with more than 1700 clients?
Support and collaboration with your team-mates? We're a friendly bunch.
End-of-trip facilities?? Ride to work
In a Hybrid Work Arrangement: find some flexibility in your working week in consultation with your team (the best of both worlds!)
Where you'd be working:
Our Project Managers are based in our Adelaide offices, servicing SA-based customers. The Professional Services team includes project managers, implementation consultants, business solutions, support and sales. The team work closely with customers including onsite visits to undertake customer requirements gathering. They possess an ability to identify effective business outcomes for our customers to achieve their operational requirements.
Reporting directly to the Professional Services Manager for SA/WA and working closely with our implementation consultants, you will be exposed to a large number of businesses across a diverse range of industries. Our employees stick around because they enjoy their colleagues, culture and supportive team. Pronto Software offers a Hybrid work location arrangement.
What you'd be doing (your day will look like this): 
Our Project Managers manage a portfolio of Pronto Xi implementations, assist in Account Management and assist in developing the internal Implementation Methodology.
You will draw on your experience managing simultaneous projects, so your interpersonal, communication and stakeholder management skills and capabilities will be vital to succeed in this role.
This role offers you an exciting career path involving excellent Project Management exposure, progressive responsibility and direct customer relationships along with appropriate training and skills development. You will be working on client sites in a challenging and busy environment, fully utilising your project management and ERP systems skill sets and reaping the rewards: a good salary, a great team, diverse industry exposure, and excellent career opportunities.
About you
We're looking for new Professional Services Consultants who have:
Strong Project Management skills
Proven Australian consulting and project management experience
Full lifecycle implementation and upgrade experience in mid to large scale ERP projects
Experience with Pronto Xi (desirable)
3+ years vendor project management experience
PMI or PRINCE2 certification (an advantage)
Excellent team leadership and management skills, with demonstrated experience running medium to large sized teams
Ability to identify risks and potential issues at an early stage and to be highly competent in bringing these to resolution
Excellent client facing and general business consulting skills
Financially astute and experience in managing project budgets
Well developed prioritisation and time management skills
Excellent stakeholder, issue, scope management skills
Proven self management skills in addition to working successfully in teams
Be energetic and enthusiastic, with a desire to make an impact within a consulting and solutions environment.
To enjoy being a Pronto Software Project Manager you'd need to have:
Successfully completed a Degree in Information Technology, Engineering or Business.
Business Project Management or consulting experience, or relevant industry experience
Possess a strong work ethic
Resourceful and innovative at tackling complex and business challenges
Work well in a team environment
Ability to influence internal and external stake holders
Hands on approach to Project Management
Ability to multi-task and excellent attention to detail
Excellent communication skills (verbal and written) and excellent time management
Passionate about customer service and delivery excellence
Undertake a police check
In return you will:
Earn an attractive salary commensurate with your experience
Enjoy an autonomous and varied role
Gain valuable project experience within an energetic and successful team environment
Work in a modern, dynamic and very friendly, team environment
Enjoy the support of your management team
Sounds good? 
Apply now through Seek, please include a brief letter of application and your CV.
More about Pronto Software:
We are an Australian developer of award-winning business management and analytics solutions. Pronto Xi, our ERP software, integrates accounting, operational and mobile features in a single system – optimising business processes and unlocking actionable insights. Over 1,700 organisations have leveraged our industry experience and innovation to increase growth and revenue.
We have an enviable reputation for employee loyalty and service. Pronto Software survey our staff every year, and we're proud we have a very high percentage (high 90s%) of staff who agree that:
They are proud to work at Pronto Software and are passionate about the work they do
Staff and managers choose to have a professional and positive attitude
Pronto Software tries to achieve the best outcomes for customers and staff
Pronto is generous and giving to the community
Staff would recommend Pronto Software as a great place to work
Please note:
Pronto Software does not use external recruitment services.
To apply for this role, please click on the link below and email us a letter of application, clearly stating why the skills and experience you have meets the responsibilities of this role, along with a copy of your resume.
Please note: Pronto Software does not use external recruitment services