Scrum Master (VIC)
Level 3, 353 Burwood Hwy
Forest Hill, VIC 3131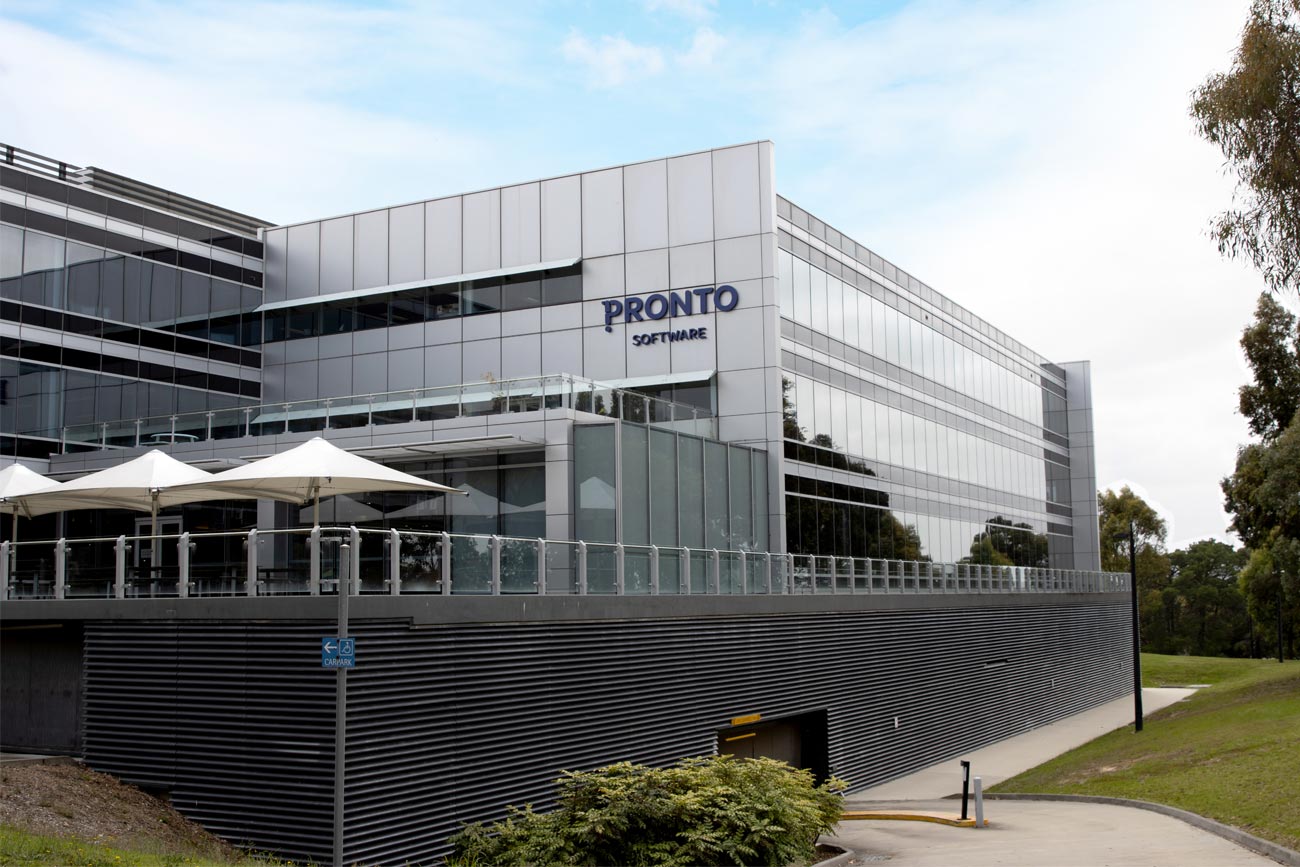 About the position
About our Scrum Master role:
Want to use your experience as a Scrum Master in mentoring and assisting cross-functional resources through planning, execution and delivery of projects within a time-boxed Scrum framework?
How about working in a well-established and mature Australian software development and vendor company with more than 1500 clients?
Support and collaborate with your team-mates? Work closely with Software Development, Quality Assurance and Product Management?
Access Udemy for Business access to continue to build your skills?
In a Hybrid Work Arrangement: find some flexibility in your working week in consultation with your team (the best of both worlds!)
Did you answer yes? Read on to find out more:
Where you'd be working:
Our Software Development team are primarily based in our Forest Hill (VIC) offices.  Working with internal stakeholders, our Agile Scrum Masters work across multiple teams, fostering a strong Agile philosophy. They encourage the team to self-organise and apply flexible and creative solutions that may not align with strict Agile/Scrum practices, yet still adhere to the Agile philosophy and mindset and work with the team and Product Management to deliver on Product vision.
What you'd be doing (your day will look like this): 
Guide and mentor Scrum Teams and the wider organisation on how to apply Agile/Scrum best practices and values in the role of Scrum Master.
Encouraging the team to self-organise and apply flexible/creative solutions that may not align with strict Agile/Scrum practices, yet still adhere to the Agile philosophy and mindset.
Play an active role in mitigating impediments impacting successful team completion of Release/Sprint Goals.
Support the Product Owner and Product Management to create and maintain a product backlog according to business value and ROI.
Assist the team and Product Owner to focus on delivering customer value and strategically build product for the long term.
Managing competing business and stakeholder demands and liaising with management to deliver successful outcomes.
Working with the team and Product Management to deliver on product vision.
About you
We're looking for a Scrum Master who has:
Experience serving in the Scrum Master role for a minimum of 5 years full time for a software development company that was diligently applying Scrum principles, practices, and theory.
Scrum Master certification (CSM, PSM I), or demonstrable application in performing that role during your career.
Knowledge and/or successful application of other Agile methodologies, frameworks, and techniques to help your team(s) and organisation towards continual improvement.
Proven ability to apply flexible and creative solutions in line with Agile philosophies that are not always in line with strict Agile process and practices.
Ability to help with the removal of team impediments and teaching teams how to proactively work through solving their own difficulties.
Good skills and knowledge of servant leadership, facilitation, situational awareness, conflict resolution, continual improvement, empowerment, and increasing transparency.
Strong interpersonal communication and time management skills, including skills in assertively managing outcomes for yourself and others, within prescribed timeframes.
Assisting with internal and external communication, improving transparency, and radiating information
Experience in assisting or being responsible for maintaining the product backlog, and prioritisation of work based on a high-level strategic view of tasks and project objectives.
Understanding of software development technologies including operating systems, database platforms, client/server environments, source control and software development platforms.
Knowledge and understanding of business software development and ERP.
Understanding of general business principles including business cases, opportunity and risk management, budgeting
Willing to undergo a Police Check
Full working rights in Australia
In return you will:
Earn a salary commensurate with your experience.
Work in a modern, friendly team environment.
Access to Udemy for Business to improve your skills.
Enjoy the support of peers and your management team.
Enjoy a varied role.
More about Pronto Software:
We are an Australian developer of award-winning business management and analytics solutions. Pronto Xi, our ERP software, integrates accounting, operational and mobile features in a single system – optimising business processes and unlocking actionable insights. Over 1,500 organisations have leveraged our industry experience and innovation to increase growth and revenue.
We have an enviable reputation for employee loyalty and service. Pronto Software survey our staff every year, and we're proud we have a very high percentage (high 90s %) of staff who agree that:
They are proud to work at Pronto Software and are passionate about the work they do
Staff and managers choose to have a professional and positive attitude
Pronto Software achieves the best outcomes for customers and staff
Pronto is generous and giving to the community
Staff recommend Pronto Software as a great place to work
To apply for this role, please click on the link below and email us a letter of application, clearly stating why the skills and experience you have meets the responsibilities of this role, along with a copy of your resume.
Please note: Pronto Software does not use external recruitment services and only acknowledges the accuracy of adverts appearing on seek.com.au or the Pronto Careers page on pronto.net