CEO Q&A at Energy Mines and Money Conference (part 3)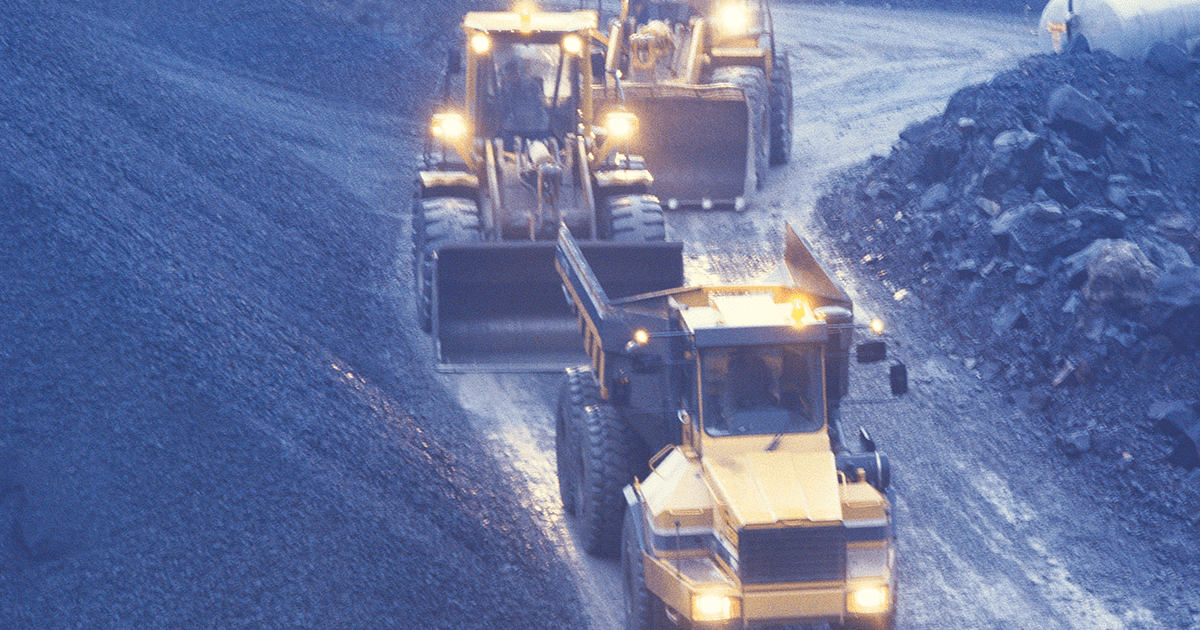 Cameron Vorias, Managing Director & CEO of Sojitz Coal Mining and our Managing Director, Chad Gates, were invited to a CEO Q&A session at Energy Mines and Money Australia Exhibition and Conference in June 2019. Here are excerpts from their discussion:
Read part one of this blog that provides an introduction to Cameron and Sojitz Coal Mining. You can also read part two to learn how Cameron manages the risk associated with rapid growth.
Chad
From your perspective, you've also got the whole issue of standardisation to deal with, across the mine sites.
Cameron
Absolutely. One of the key things we're doing at our mines is fleet standardisation and developing a hub of expertise around asset management which benefits each site.
We have a fleet of mainly Caterpillar machinery, then we will have a central hub of technicians and maintenance planners sitting in a separate location who will work on behalf of all five operations. That was one of the reasons why we went down the path of the Pronto Xi. It is very strong in asset management – that was a very essential part of our overall goal.
Chad
I'm assuming predictive maintenance is going to be pretty important for that as well, knowing when something is going to go wrong, before it actually goes wrong?
Cameron
Yes, we've always operated off the theory even during the downturn, that maintenance strategy was key to us driving our existing operations to very high hours. We haven't had to procure a lot of equipment but with Gregory, I guess it's almost a feature of the fact we're on a bit of an upturn at the moment and as a result some of the big guys out there buying new gear and releasing (15,000 – 20,000 hour) second hand machines and we've been quick to pounce on that.
To build our next two operations at Wilton and Fairhill, we will again do it through second hand gear and then rely on our maintenance function to keep that gear in a reliable state.
Chad
Excellent. If I can get you to put your future looking hat on, where do you see mining heading, the coal mining industry particularly in the next 12 months? And what is the role of Sojitz in that journey?
Cameron
I think the two of those go hand in hand. Sojitz made a very clear decision over 18 months ago when we started engaging with BMA Gregory that they wanted to move away from thermal coal to coking coal. I think the growth in the Fort Cooper coal measures will be fairly large. I think the opportunity to get into good coking coal assets, although difficult, will be sought after for many years to come.
For Sojitz, we will continue to look at that and diversify where we put our growth. We've got two other projects we've signed up on, one is not in the coking coal market and one is, so in 12 months' time I'd hope to be sitting here talking about potentially another one or two projects, but certainly we're on a very steep growth trajectory.
Chad
Exciting times! So, we've talked about rapid growth and the technology that helps you achieve it. Having been through all this, what advice would you give CEOs embarking on significant technology projects?
Cameron
Hard to give advice as our circumstances may be different to others. Personally though, I say stay close to your knitting and drive your mines as hard as you can. Find an ERP provider that can deliver a high quality product at a reasonable price and then provide your team with the tools and accountabilities to take the information and drive improvement.
Chad
Thank you Cameron, I think certainly from our perspective, the best and most successful projects that we deliver are ones where we have close partnerships, with the people we work with – and certainly Sojitz has been one of those for us. Thank you Cameron, for your time and for being so open with us all here and sharing so much of your experience.
Let's stay connected
Be the first to receive our resources, including news about your industry.