Data Is Powerful… But It Requires a Unified Customer View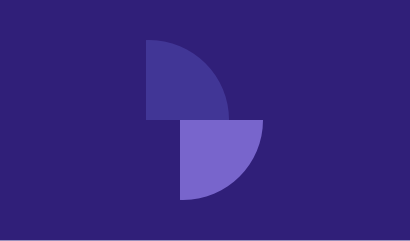 Retailers now have more access to information about their customers than ever before. The question for retailers is how to make the most of it.
At no point in human history have organisations and individuals had more access to information than they do today. For retailers, technology is capable of revealing truly beneficial insight regarding potential and existing customers, but for many this information remains shrouded.
Business Intelligence (BI) is increasingly becoming a driver of conversions and retention, increasing efficiency and profit alike. Terms like Big Data are bandied about, yet for many organisations, leveraging huge quantities of data to yield accurate insight can be a challenge.
These challenges are broadly defined by structure and data. For businesses with IT systems in place, the goal will be to translate existing data structures into a common format. For many retailers using 'silo' systems, capturing data and standardising the information will absorb the greatest amount of initial resource investment.
Here are some helpful hints for developing accurate customer insights from your data:
Begin with the right solution – Business management software platforms such as enterprise resource planning (ERP) that are aligned with BI solutions can give mid-sized retailers the tools they need to improve customer and supplier interactions, staff efficiency and the bottom line. Simpler solutions exist for smaller businesses so it always pays to do plenty of research.
Spend time and resources in cleaning your data – Existing data may be disparate and inadequately formatted for deriving a unified customer view. However, matching good data with the right system is the key to creating a worthy outcome from this information, which means spending time and money on bringing these two things together is definitely worthwhile.
Never take your eyes off the prize – With increasing data velocity, one clear differentiator for businesses is the ability to leverage that data in real-time, thereby formulating proactive plans via predicative analysis. Therefore, developing and streamlining a functioning BI strategy that encompasses all relevant customer and sales data should really be considered the first step on the road to omnichannel nirvana.
For retailers, having a profile of the customer base across all channels, be it in-store, online or even socially can enable benefits through streamlining operations to reduce costs and complexity. Being in a position to focus on marginal and profitable customers, products, stores and brands, align inventory and develop sales strategies based on demographics, customer demand and brand loyalty are all supported by better data analytics.
The decision for some retailers will be whether to invest in third party systems that can aggregate their disparate channels or consider investing in integrated solutions that can streamline the data, decreasing the complexity and potentially overall investment.
In fact, it's even more critical for smaller, often expanding operations to understand their customer base, streamline operations and decrease complexity to stay competitive. Recently, Gartner reported that businesses that enable their sales representatives to leverage data on a day-to-day basis stood to increase revenue productivity by 17 percent. That could be a considerable increase for many retailers, especially small, cost-conscious retailers.
Let's stay connected
Be the first to receive our resources, including news about your industry.