Delivering on the retail promise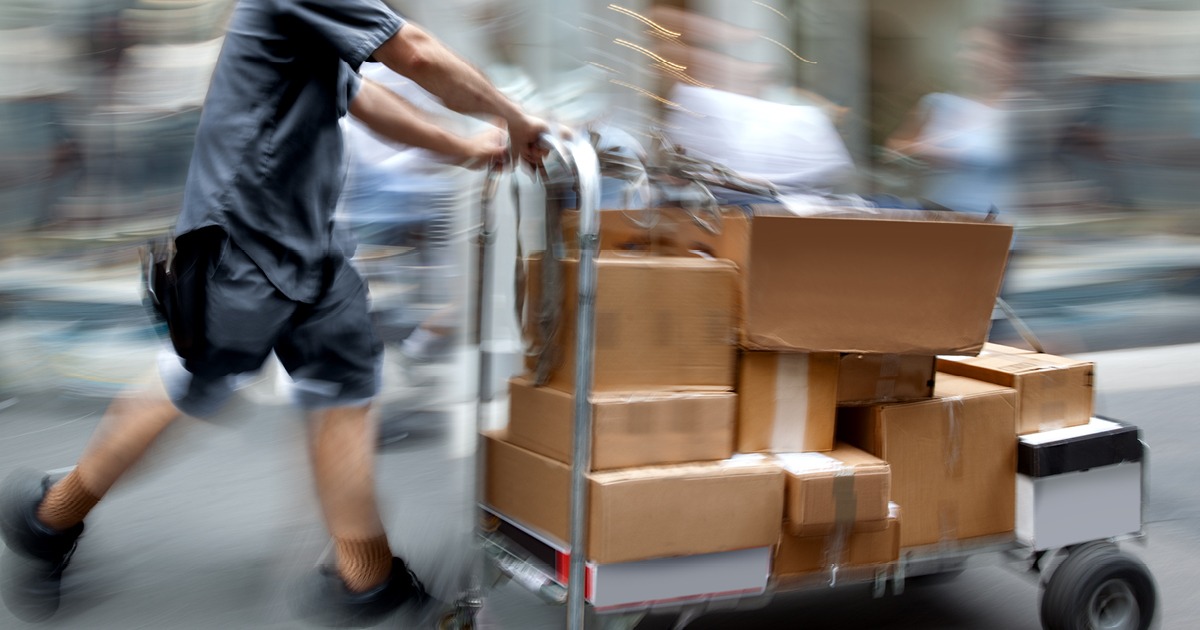 The number of deliveries being made by retail outlets across Australia are rocketing up – here are a few stats:
Pharmacy-related parcels – including vitamins, medicines and hygiene goods – is 236% higher than same time last year.
Department store parcels have grown by 184% higher than last year
Wine and liquor parcels are up by 168% compared to the same period last year
A West Australian dairy company, introduced a trial milk delivery service that sold out almost instantly! Even Amazon, one of the world's largest and most experienced delivery machine, is scaling back automatic product recommendations, cancelling Mother's Day sales and restricting coupons in an attempt to sell fewer products that need to be delivered to US homes.
So how do retail professionals keep up with the unprecedented levels of demand to maintain strong revenue?
Simplify the delivery process
The Proof of Delivery (POD) app released by Pronto Software for example provides all required information to delivery drivers on their smart phone or tablet. This can include changes such as the warehouse operating hours during a lock down – as well as delivery addresses, maps, special instructions and customer contact details. Additionally, it is easy to plan the best route for deliveries and make updates in the event of road closures or other traffic disruptions. This empowers your customer service team – they know exactly where an item is on the delivery journey and can provide authoritative information should a customer call to check on the progress of urgently required items.
The driver is also able to use the POD app to capture customer acknowledgement when the goods have been delivered, before leaving their premises. This action instantly updates your ERP system allowing timely invoicing. The reduction of the delay between delivering the goods and receiving payment can improve your Daily Sales Outstanding (DSO) performance significantly.
For B2B transactions which carry payment terms, the ability to automatically invoice as soon as the goods are delivered or the service completed will bring forward payments – when compared to a manual or paper-based model that could take days to get data in the Accounting system. It will also reduce errors and miscommunication linked to manual data entry.
Implementing new procedures to protect employee and customer safety, including introducing physical-distancing measures and moving to contactless delivery is easy to achieve. Customers receiving goods can provide immediate feedback without any interaction with the driver. For example, photos can be taken if the packaging is damaged or items delivered are incorrect. Again, all the information is pushed out in real time to the retailer's ERP system, notifying the dispatching warehouse whether the delivery was successful. This could include an alert that the customer was not at the address to accept the goods, or delivery was not possible within an allotted time frame and the goods are coming back to the warehouse, requiring storage space.
A common barrier to retailers moving to eCommerce can be a perceived higher cost structure for delivery. For example, Amazon's financial statements show that slightly more than 14% of their total retail sales are being applied to fulfilment costs. This is significantly higher than the 5-6% of warehousing transportation costs typically reported by an omnichannel retailer. The integration of online and bricks and mortar inventory into a single inventory view across a retailer's whole network – could create more efficiency in this cost structure. Deliveries could be made from stock already held at a retail outlet nearer the customer's address – cutting costs and speeding up fulfilment. Learn more about how Pronto Xi helps your business ramp up deliveries and build customer loyalty.
Let's stay connected
Be the first to receive our resources, including news about your industry.