Demand Forecasting – What might impact the results?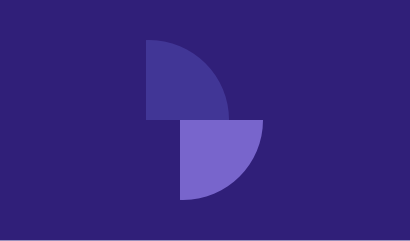 In an ever changing market businesses are constantly looking for ways to be more sustainable. One area might be in investigating ways to decrease inventory holdings and correct market mix, while retaining high quality of service. For many businesses one answer is unlocking a more accurate view of future demand utilising demand forecasting tools. The challenge is that many solutions use generic algorithms based on the notion that demand can be predicted uniformly for all companies and across all industries, product lines, and geographies. Whether you are embarking on a new forecasting project or currently have one, here are a number of aspects that may impact the results.
Who benefits from demand forecasting?
For decades, companies have built their supply chains focused on cost optimization often using inventory as a buffer to ensure customer service is met. This can mean that when forecasting tools are introduced the results are challenged particularly by sections of the business that are adversely impacted. If there is no ownership of the profit and loss then for many carrying extra inventory isn't a concern as the focus is simply avoiding a call from an unhappy customer about lack of supply. Most sales executives would prefer more than less stock, so lack of strategy and transparency is one of the most common issues when introducing forecasting.
Incorporating bottom up and top down insight
Depending on who you ask within the company the forecast will likely be skewed. A common disconnect is where optimistic sales executives will predict customer behaviour based on their sales, but marketing are focused on achieving the ROI of a focused campaign. A more analytical forecast can help highlight the gaps between (top down) financial performance targets and sales and operating plans (bottom up) early in the planning cycle. This way early warning signs can prompt proactive actions should there be any disconnect. Enabling sales teams to leverage the forecast provides them with insight into the planned activities as opposed to pure top down forecasts that focus on their overall sales targets.
Listening to 'The Noise'
Transactional details such as sales, GP% and stock turn are data facts that will by default be included within a forecast. The question worth exploring is what about those non transactional gems such as customer sentiment, weather or even localised events. These will certainly have an impact on the results and without visibility can't be accurately referenced. How many meetings were held where there was a spike in the results and the forecast flattened it with no quantified explanation. Many progressive forecasting tools are starting to use customer driven forecasts that provide data entry points for advertising, promotional activities, competitors' pricing moves and external data that can even entered by staff for example at the retail counter.
Made to order on the rise
As process manufacturing trends offshore, there is a call to provide more innovative, configurable products to market. This is in turn having an impact on importing and raw materials. The challenge for organisations will be to strive for more responsive and agile supply chains. For those dealing in large volumes of high-velocity, short-lead-time items the key is to understand the lifecycle of raw materials to ensure efficient supply to market. Engineer to order environments require accurate materials requirements planning tools which means that they will be leaning on and hopefully incentivising the rest of the supply chain to provide critical demand insights.
Your product, your market
Whatever forecasting tool you use (or are considering) the challenge is to ensure it provides outcomes that are applicable to your product, industry and geographies. As with localised intelligence nothing skews a forecast more than generalisation. Evaluating customer order patterns and behaviours with compensation for product cycles and market conditions helps to highlight any anomalies in the results. Taking the assumptions to market directly and obtaining feedback from clients ensures that sentiment is in line with the forecast. The results from a specific period might indicate a particular pattern, but it's not until those assumptions are tested that they can be considered accurate.
Whether currently running or evaluating a forecasting tool, the best advice is to make it personal. Don't assume that because it's worked for 100's of organisations it will just fit your business. It's important to remember that demand planning tools are not solutions in themselves, but tools that aid in the planning process. Listening to the heart beat of your business with 'open ears' can still be one of the most effective forward planning tools.
Let's stay connected
Be the first to receive our resources, including news about your industry.