Making data meaningful in retail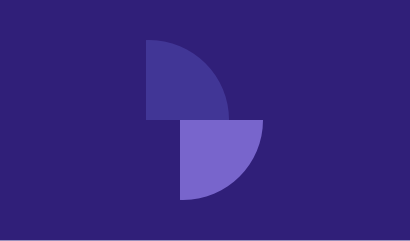 Advancements in technology and business management software has truly revolutionised retailing. Software with the capability to provide retailers with customer insights and data has never been so cost effective for the smaller players, offering retailers today the opportunity to improve sales and customer service in innovative ways.
With a variety of sales touchpoints available to retailers – from traditional bricks and mortar stores to social media, catalogues, blogs and online sales – retailers and brands have the ability to more closely connect with their customers.
In an interesting approach, Melbourne Spring Fashion Week has teamed up with IBM to help participating fashion retailers track customer sentiment, foot traffic, and what's popular in real-time. Such information is pure gold for data-hungry retailers. Having access to this data allows retailers to accurately adhere to the wants and desires of shoppers. And by observing customer habits, retailers are given the opportunity to be at the forefront of trends.
Access to such intimate data can help retailers create more experience-focused retail, attracting a greater pool of customers and increasing sales. Retailers can use data to benefit the customer experience by tapping into a customer's purchasing history, for example, customising EDMs on the latest products available, and displaying the types of products and categories that the customer has previously shown interest in.
On a minute-by-minute basis, retailers are harvesting enormous amounts of information that can help them drive their business forward. For example, in just one hour, Walmart collects the equivalent of about 50 million filing cabinets worth of customer transaction data. This data is irrelevant unless it can be understood and streamlined into clear insights – an increasingly important task for retailers.
Four things retailers can do to effectively use real-time analytics and data to improve sales and customer service.
1. Draw on local, real-time intelligence:
In order for data that's been collected to be useful, businesses need to analyse the information instantly in an automated manner, and pinpoint specific data hat they can draw insights from. This 'useful' data – particularly customer profiles, purchasing behaviours and sentiment – can be collated to make smarter business decisions every hour. For instance, by utilising these insights in real time, retailers can track competitor offerings predict customer's future shopping patterns, and drive this action through targeted marketing.
2. Define the data to be captured:
It is essential to clearly define the data that can provide relevant insights about business operations. Depending on what is most meaningful to your business, different data should be identified and positioned against each other to best illustrate customer needs. For example, a clothing retailer with multiple stores across the country may determine that product popularity differs between the stores. This simple insight will allow the distribution of relevant stock to specific stores, in order to meet customer demand and maximise sales.
3. Acquire and collate data in a manageable way:
Data should be processed into clean information with clear direction and intention. When data is fragmented, it must be channeled and aligned to create an integrated picture. Retailers especially require integrated inventory and order management data that is accessible across all channels. The ability to access this information will allow retailers to be more informed and prepared to turn the data into actionable business decisions.
4. Partner with a smart business management software provider:
Data can only be used to inform smart business decisions when it is captured and structured effectively and presented to correct departments. Retailers need a business management software provider that listens to the needs of people at different levels of your retail enterprise, and ensures the right information is channeled to the right people across the entire business, in real-time.
The ability to collect, interpret and analyse vast quantities of data in meaningful ways is what will set retailers apart today. I strongly believe that retailers who focus on these four things will gain a richer understanding of their retail environment, customers and operations, which can be translated into improved decision making, sales and customer service.
Let's stay connected
Be the first to receive our resources, including news about your industry.