Family Business Australia & Pronto Software announce new partnership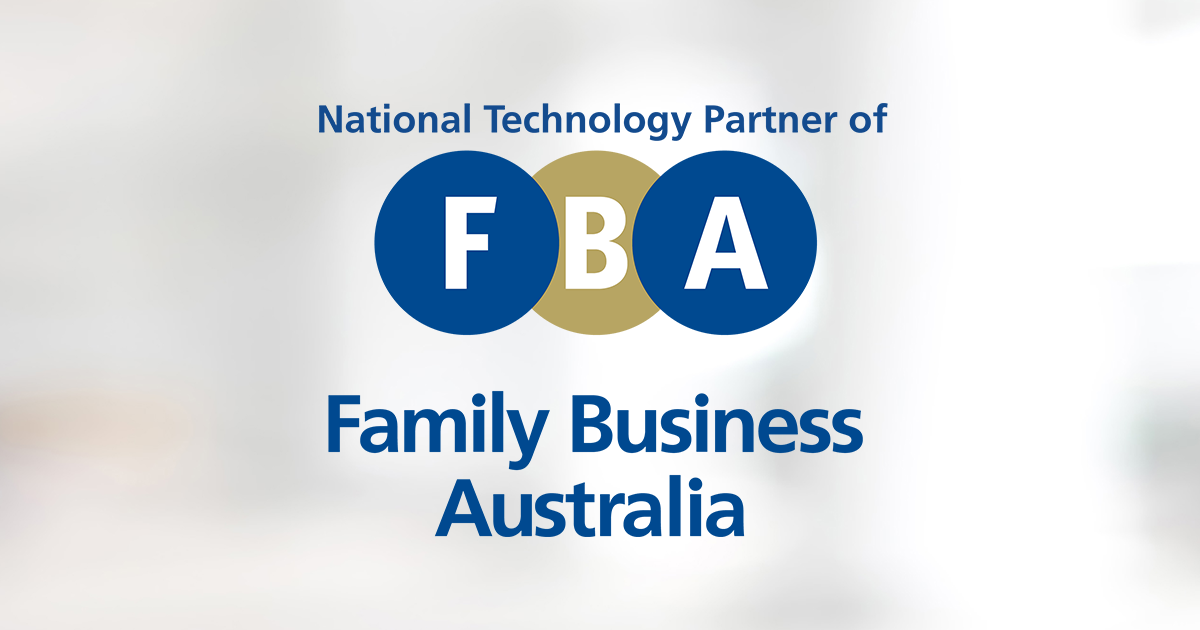 8 October 2021, Melbourne – Family Business Australia (FBA) has announced a formal collaboration with Pronto Software as their National Partner (Technology).
Pronto Software has a long-standing relationship with FBA through their major sponsorship of The Family Business Conference – Asia Pacific since 2017. In September 2020, the Family Business Australia Business Barometer survey, sponsored by Pronto Software, was undertaken to provide insights into the unfolding challenges, changes and opportunities entrepreneurs and professionals were experiencing. As National Technology Partner, Pronto Software will again support this initiative in 2022 – with the resulting whitepaper acting as a useful reference point to fuel important business discussions.
Greg Griffith, CEO of FBA said, "We are pleased to announce Pronto Software as our new National Partner (Technology). We have enjoyed a beneficial partnership with the team for a few years and expanding this is based on the value that Pronto Software brings to FBA members in the current economic climate – and is testament to an organisation whose values align to that of ours."
"Pronto Software is Australian and one of the most reputable technology companies in the region. As we all try to adapt our businesses to meet the digital revaluation that is occurring, having the expertise of this team to share experiences and guide our members were key in our value proposition. As such, I am very excited to formally announce this relationship to our members – while we strive to be an extension of their professional sphere for the benefit of current and future generations," added Mr Griffith.
Chad Gates, Managing Director, Pronto Software said "Pronto Software deeply values the relationship with Family Business Australia and this partnership is a terrific milestone in our collaboration. Many Pronto Software customers are members of FBA and there is significant synergy. Pronto Software has been a business management solutions provider for more than 40 years. Sustaining this result requires close work with Australian organisations to understand and rapidly solve complex challenges. Over the years, interaction with FBA members has been a source of rich insights and expertise sharing! Pronto Software now looks forward to closer relations – and more fuel to drive practical innovation."
– ENDS –
About Family Business Australia (FBA)
Family Business Australia (FBA) is the peak membership body for family businesses in the nation, serving over 3,000 members and advisors. The association aims to empower family businesses, a sector that is more important than ever, in keeping Australians employed – and the economy productive.
About Pronto Software
Pronto Software is an Australian developer of award-winning business management solutions. Pronto Xi, their ERP and analytics software, integrates accounting, operational and mobile features in a single system – optimising business processes and unlocking actionable insights. Over 1,700 organisations have leveraged Pronto Software's industry experience and innovation to increase growth and revenue. For more information, please visit: pronto.net
Let's stay connected
Be the first to receive our resources, including news about your industry.