How technology can drive better service delivery outcomes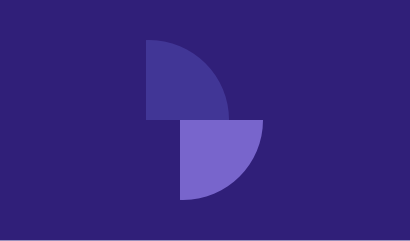 As growing service organisations meticulously weigh up the value of introducing new technologies into their business how can they be really sure that the solution fits with the strategy and vision for the long term? It's relatively easy to propose process improvement based on today's model, but how many businesses are able to look into the crystal ball and visualise how service delivery will transform in the future, and confidently plan a technology strategy to address what hasn't yet happened?
In the B2B space customers are wanting more access to real-time service information in the form of online customer web portals that display their key metrics and SLA information. Web portals are ideal as customers can log calls, keep track of expected arrival times and gain an understanding of what type of service will be involved. As the expectation is set up front this reduces confusion and ensures your customers are fully informed.
Similarly, B2C customers are demanding more alert notifications to instantly advise them when there are delays in arrival times, waiting hours on an electrician after being informed they'll be "there between 9 and 12" is becoming an unacceptable practice in B2C service delivery. Better customer care means repeated business, which offers a compelling ROI on a technology project that can deliver this level of improvement.
Empowering field staff with the right mobile technology has such a significant flow on effect, where fostering a more collaborative environment enables field tech's to share their insights and observations, leading to happier customers and in turn lower staff churn. Service organisations are looking at ways technology can redirect the time and efforts of employees towards more value adding tasks now that the stage one mobile benefits of reduced paperwork and improved billing cycles have been achieved.
Another not so recognised benefit is how technology can be used to collect retained knowledge from long term staff. Think of an employee that has gathered a high level of technical product knowledge over time, how can employers ensure they capture and document this intelligence? Technology can bridge this gap by delivering the framework allowing the codification of this rich mine of data whether in the form of user feedback, transactional notes or predictive Q&A responses, all whilst these field technicians perform their work out on site. Once this data is gathered, companies can then compile this rich reserve of knowledge and incorporate it within their induction process for new staff.
We are gradually seeing more machine-to-machine connectivity such as mechanical equipment, electrical and HVAC equipment that monitor everything from diagnostics, faults and impact results through to managing stock levels within vending machines. By using field-deployed wireless devices in conjunction with embedded sensors service companies can change the way they perform condition monitoring on equipment without needing to send a technician at all, they can predict faults remotely before they occur and in turn manage resource requirements to deliver a deeper level of customer care.
Productivity, cost minimisation and utilization are concerns that continue to drive innovation and the adoption of technology in field service, and the key factor that impacts these is the technician's first time fix rate. This also makes or breaks customer satisfaction, so when we analyse a technicians day to day activities it's within the context of delivering optimised service and value within the agreed timeframe, whilst minimising the events that can impact the outcome. Technology should help minimise the frequency of revisits. By arming our customers with the most efficient channels of communication, by helping technicians with the right information and stock in their vans and by enabling the service centre to triage issues at the first point of contact, integrated technology across the enterprise needs to work harmoniously and instantly to deliver enterprise wide optimisation and best of all, deliver superior customer care.
Let's stay connected
Be the first to receive our resources, including news about your industry.