Is eCommerce woven into your future?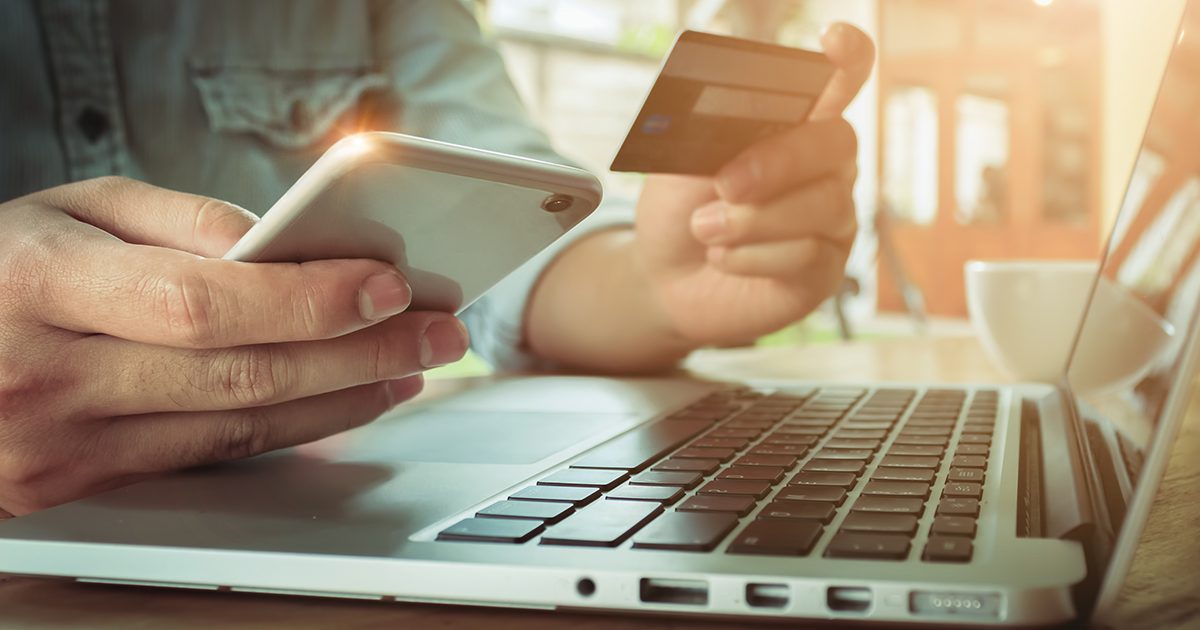 The Future of eCommerce
A stitch in time saves nine. We all know it but do we actually practice it? As the economy is slowly crawling out of the COVID-19 crisis, it is the perfect time to think about your current business model and prepare for change, especially if you are in the retail sector. As Treasurer Josh Frydenberg recently commented, the future is in eCommerce. And we agree. Not because we are in the technology domain but eCommerce has proven itself essential in days of social distancing and retail shut-downs. Think Amazon.
Hong Kong took six months to recover from the SARS epidemic in 2003. South Korea took a year to bounce back from the 2015 MERS outbreak. However, the economic shutdown for COVID-19 is much more catastrophic within the global economy compared to both epidemics. If it is true that history repeats itself, then we can predict how long the economy will take to heal itself.
General Consumer Habits
What is likely to happen to general consumer spending habits? We are already in recession as stated by the Treasurer. This would mean that people who lost their jobs will see their spending shrink. But even for those who manage to keep their position, it is likely the crisis will see them lose confidence and tighten their spending as well. Thus, the expectation is that Australia's savings rate will rise, similar to what we saw during the global financial crisis (GFC).
In light of COVID-19, nearly one-quarter of shoppers are looking for contactless payments or delivery options, with 36% of shoppers saying they won't return to brick-and-mortar stores until a vaccine is available, according to a recent survey of 3,558 consumers. As humans are creatures of habit, we don't foresee this new habit going away anytime soon.
The number of consumers who are shopping online has been steadily increasing throughout the pandemic, with 44% of respondents conducting more of their shopping online in mid-May, which is an increase from 42% two weeks prior. Even after COVID-19 effects subside, 68% of U.S. shoppers expect to continue buying essential goods online. This is especially true for Gen Z and Millennials, 73% of whom fall into this category, compared to 69% of Gen X and 57% Baby Boomers. These figures can somewhat be translated into Australia.
Online shopping is slightly more prevalent among high income households during the COVID-19 pandemic, with 71% saying they see more online shopping in their future and 65% of lower income households saying the same.
Diversification of Supply Chains
As many retailers have outsourced manufacturing overseas, especially solely to China, they are now paying the consequences of having a single source of manufacturing base. This event will trigger retailers to rethink their manufacturing and distribution models and plan for diversification. As a result, some may re-shore a portion of their manufacturing, while others might set up multiple facilities in different countries to moderate any potential future risk. Layering on additional costs for shipping from multiple facilities may force retailers to pass on the added cost to consumers. This might mean higher prices for consumers who are already tightening their spending.
Is eCommerce Woven into your future?
Whether you are in B2B or B2C, what does all this mean for your business? In a nutshell, you will have to be where your customers are going to be – online – and deliver exceptional and speedy service at a competitive price that will leave positive customer experience while arming your business with tools to maximise productivity, efficiency and as a result, increase your bottom line. At Pronto Woven we have developed a perfect solution for your eCommerce needs – Pronto Xi Avenue, an eCommerce solution that will seamlessly integrate with your Enterprise Resource Planning (ERP) software, eliminating the need to manage back-end systems. With Avenue:
key product information and pricing flows directly into your ERP, meaning you don't have to duplicate your workload over two technologies
product stock availability and category assignment is fully integrated
schedule promotions in advance and once they're live, promotions will automatically apply online and/or in-store
show customer special pricing online
account information makes it easy for your finance team to understand how online sales and discounts impact your gross margin
Pronto Xi Avenue is versatile to handle both B2C and B2B. For B2C businesses, we also provide Shopify connector as an alternative which can easily integrate with our out-of-the-box product. Whereas for B2B businesses, the world of disintermediation will be opened up to you – meaning you can directly deal with consumers rather than going through wholesalers – enabling you to push older stocks to lighten up your inventory and at the same time reduce price for consumers during this financially stressful time.
The key advantage of Pronto Software is that we develop our solutions. This removes any agency problems as everything is prudently built, implemented and supported in-house.
If you do not already have an eCommerce strategy in place, now is the perfect time to act on it. The pandemic is forcing businesses to evolve out of their comfort zones. This should be viewed as a positive opportunity to digitally grow and transform your organisation into the future.
Let's stay connected
Be the first to receive our resources, including news about your industry.