Pronto Software wins 2013 Australian Business Award for Product Innovation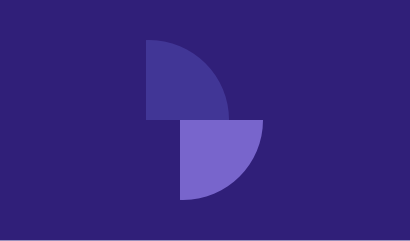 Australian enterprise resource planning (ERP) and business intelligence (BI) provider, Pronto Software, has been recognised as a winner of the prestigious 2013 Australian Business Awards in the Product Innovation category. The Australian Business Award for Product Innovation recognises differentiated or more effective products, processes, services or technologies of commercial, environmental, social significance and/or benefit to the marketplace.
Pronto Software has previously won the Product Excellence category in both the 2011 and 2012 Awards.
David Jackman, Managing Director, Pronto Software said the win represented the organisation's significant and ongoing investment in local innovation.
"We are thrilled to continue our success with the Australian Business Awards this year and be recognised as one of the country's leading innovators. Pronto Software has invested heavily in local innovation over the past year, grown our development team and doubled the floor space size of our R&D centre in Melbourne. Our latest release Pronto Xi 710 represents over 115,000 hours of core development, undertaken in Australia.
"Because every business is different, part of the innovative design of Pronto Xi, is its flexible modular system that easily adapts to our customers' needs. We take an Agile approach to R&D, working collaboratively with both internal and external stakeholders to design innovative products. The result is a cohesive delivery of effective solutions that help our customers multiply their business success, time after time,' said Jackman.
Now in its eighth year, The Australian Business Awards is a highly regarded national program with an established set of business and product award categories assessing the core values of business excellence, product excellence, sustainability and responsibility.
"Pronto Software is a worthy recipient and has demonstrated a commitment to excellence that stands out amongst a dynamic field of Australia's elite,' said Tara Johnston, Program Director, Australian Business Awards.
"The Australian Business Awards recognise our most innovative organisations, their outstanding achievements and contribution to the Australian economy. The awards raise the bar across all aspects of quality management and provide organisations with ways to review their business and product performance as well as identify their core strengths,' Johnston added.
-ends-
About Pronto Software:
We are an Australian developer of award winning business management and analytics solutions. Pronto Xi, our ERP software, integrates accounting, operational and mobile features in a single system – optimising business processes and unlocking actionable insights. Over 1,700 organisations have leveraged our industry experience and innovation to increase growth and revenue. For more information, please visit: www.pronto.net/about-pronto-software/
Let's stay connected
Be the first to receive our resources, including news about your industry.