Five action points to consider when reviewing business software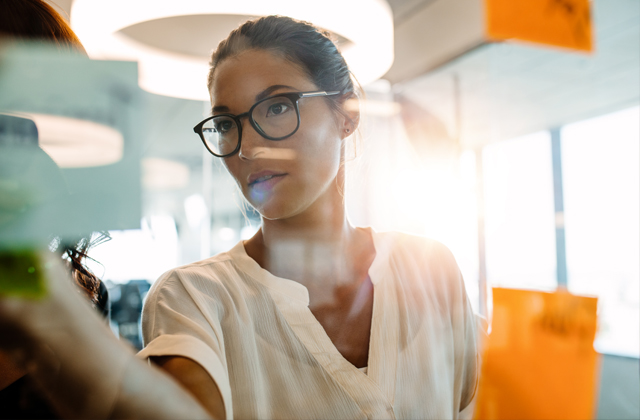 When you run a growing organisation, there's a point where you need to consider upgrading or investing in new business management software to support performance and profitability goals. Sometimes there are other reasons for a upgrade. For example, cyber attackers are constantly finding new ways to exploit vulnerable systems and endangering private business and customer data. Older, out-of-date software are particularly vulnerable. Despite the significant benefits of new software a number of industry reports show that close to 50 percent of businesses have failed* IT projects. Here are five action points to guide your software selection journey and enable a successful implementation.
1. Define and map out your key processes
Look closely at your existing business processes and map out the ones you'd like to change or develop. Many leaders start with listing pain points starts a checklist of discovery topics you'll need to take in to the vendor discovery process. Businesses often allow vendors to drive the discovery process – perhaps because the technology being reviewed can be unfamiliar territory. Remember you know your business, your employees and your needs best. The goal should be to articulate the process requirements and openly challenge assumptions – as you can take these into the demonstration phase. This way you can easily understand where a particular solution adapts to, or improves, your workflows.
2. Does it work out of the box?
There are potentially three solution types up to consider: generic accounting packages, Enterprise Resource Planning (ERP) solutions and bespoke or 'written for you' solutions. Each naturally has their own advantages and disadvantages. All should cover off your basic account needs, so it often will come down to your key business processes and how competently the vendor can manage this 'out of the box' or using configurations, customisations or integration. The basic rule is that, the more the vendor covers in the one solution, the less additional support you'll require to meet your business needs, as your business grows.
3. Consider your size and the digital future of your business
Depending on the size of your business a software solution could be your most valuable asset or simply create more overheads for your team to manage. It can't be stressed enough that you should be considering where you see the business in 5-10 years. Are your business partners or their customers moving to digital platforms? For example, many manufacturers and wholesalers now need to provide more supply chain traceability. This is driven by the upsurge in digital commerce. An investment now might secure the growing needs of the industry as it evolves at the speed of customers.
4. Data-led decisions
Decisions made on data are more strategic. The more informed you are about your operations, the better you'll be able to streamline them enabling you and your stakeholders to maximise every opportunity. ERP software runs a business and therefore gathers and stores a massive amount of data that can provide valuable insights. Look for solutions that analytics built-in preferably through integrated business intelligence (BI) functionality with the specific tools that meet your supply chain needs. This also becomes critical if you want to explore technology such as AI – the foundation is strong data and learnings.
5. Be prepared to invest more than expected on implementation
Through a proper discovery process, the chosen vendor should be able to provide you with an implementation budget. Make sure to question any fixed cost implementations as there's no telling what might be uncovered, on both sides. Consider what you would be prepared to invest if the budget does goes beyond scope and be prepared for it. It's not uncommon for a business to alter its focus during the implementation which often alters the budget. Define what physical resources will be needed to make the implementation a success. Never assume the vendor will fill the gap. There's no point in placing the blame after the fact, so ensure you've provided them with as much detail about your business processes and expectations up front. Finally ensure that milestones are met on both ends and be critical of your own commitment.
In many businesses, upgrading or choosing new software will require a complete re-think of operations, infrastructure and technology. This will all will have an impact on the business, its stakeholders and staff. However, with benefits stretching from optimising resources, increasing sales revenue and increasing market share, it is well worth the time investment to get this right.
Let's stay connected
Be the first to receive our resources, including news about your industry.