Pronto Software weaves new offering, launches digital consultancy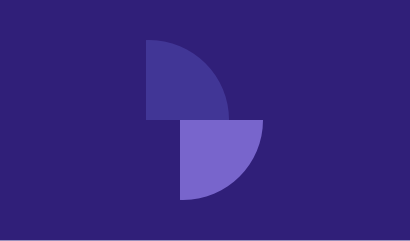 Pronto Software introduces Pronto Woven focused on helping businesses cultivate, nurture and engage customers through a cohesive marketing and technology strategy
Vic's Premium Quality Meat benefits from developing an online ordering system with Pronto Woven
Australian technology company, Pronto Software, has today launched a new consultancy offering, Pronto Woven. As the need to cultivate, nurture and engage customers becomes increasingly paramount in today's digital age, Pronto Woven focuses on bringing integrated business management solutions to the digital forefront.
From strategy and design to commerce and mobile platforms, Pronto Woven helps clients increase customer engagement using analytics, mobile and cloud technologies.
"We are pleased to announce the launch of Pronto Woven. This is an exciting phase for our business, as we continue to invest and increase our service offering. As businesses look to differentiate themselves, The Pronto Woven team is dedicated to co-creating innovative digital solutions and services with our clients to connect, grow and retain customers. From CRM and ERP integration, content management, development of mobile apps and managed services, Pronto Woven provides an end-to-end digital solution," said Chad Gates, Chief Operating Officer, Pronto Software.
Speaking about the launch, Pronto Woven Manager, Chris Stolke, commented, "Our customers are continually delighted by Pronto Software's digital offering, but they want more than just a great product. The rise of digital agencies, most of which do not have their own technology and can often disappoint, has shown us we can do it better because we have both the products and the expertise to deliver a true end to end digital agency service, backed by the latest tech, creative capability and industry expertise. We work closely with the CIO's and CMOs in shaping our customers' digital strategy."
Pronto Woven brings together creative collaboration across business operations:
Connected digital strategy, incorporating SEO, eDM and web analytics
Powerful E-commerce solutions designed to enhance customer experience
Customer relationship management and mobile apps
API integrations.
Weaving an integrated solution for Vic's Meat
Vic's Premium Quality Meat has worked with the Pronto Woven team to develop an online ordering system, allowing chefs around Australia to make orders on mobile devices via a customer portal. As Australia's leading distributor of premium quality meat to the restaurant and food service industry, it was important to build an easy to navigate, central place for their customers to visit.
"The online application is designed so that our customers have easy access to their favourite, regular items at their fingertips, making the ordering process as quick and simple as a phone order. The Fast Order function has been very effective as it proactively displays the customer's most frequently used products eliminating the need to search. The system has delivered better control and order integrity, reducing human errors and administration resources significantly," said Guy Haslehurst, Chief Financial Officer, Vic's Meat.
"The Pronto Woven team have a collaborative approach and have been a huge support to us in customising the sites that we need for our purposes," Haslehurst added.
-ends-
About Pronto Woven
Pronto Woven is the digital consultancy division of Pronto Software – an Australian developer of ERP and analytics software. As strategy and technology experts, Pronto Woven delivers digital transformation and integrated eCommerce solutions designed to maximise business results, customer experience and sales revenue. For more information, please visit: woven.com.au
About Pronto Software:
We are an Australian developer of award winning business management and analytics solutions. Pronto Xi, our ERP software, integrates accounting, operational and mobile features in a single system – optimising business processes and unlocking actionable insights. Over 1,700 organisations have leveraged our industry experience and innovation to increase growth and revenue. For more information, please visit: www.pronto.net/about-pronto-software/
Let's stay connected
Be the first to receive our resources, including news about your industry.