The best business database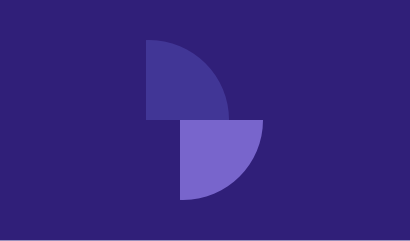 As small and medium-sized enterprises (SME) incorporate complex IT systems into their infrastructure, they need to invest in a scalable database to act as a robust repository for their business-critical data. Many businesses still use spreadsheets to run some company processes, but as the enterprise grows, outdated methods no longer cut the mustard.
There are a number of reasons you might need a new database. Many software vendors require a database back-end for their business, for example. Or you may want to update or expand on a database you already use to support your website or accounting processes.
In this post, I will cover the features you should be looking for when choosing the right database, and how software vendors can fulfil these expectations.
Database candidates
If you start researching databases, you will immediately come across market leaders such as Microsoft SQL Server, Oracle Database, IBM DB2 and the open source MySQL. You will likely have heard of these big-hitters before, and feel comfortable engaging with them. You may even already use their software. If you have been working on Microsoft Office, for example, Microsoft SQL Server will seem familiar to you, even if it is unrelated to the Office suite.For larger organisations, your choice of database may be dictated by the skills of your IT team. Alternatively, you may already have a database or other software in your business that you want to build on or ensure compatibility with.
One throat to choke
To make sure future system installations and upgrades are as pain-free as possible, it's a good idea to reduce the number of your IT providers. That way you are less likely to encounter incompatibility issues and, if something does go wrong, you only have one port of call to get it fixed.
I personally learnt this lesson the hard way. I wanted a new PC so I focused on buying a central unit, choosing the latest and greatest operating system around: Windows 7 64-bit . I was still happy with my screen, keyboard and other peripherals so I didn't consider replacing those.
I had great expectations of my new equipment, but after turning on the computer, I quickly realised my multi-button mouse and programmable keyboards had no drivers for Windows 7 64-bit! I had to go out again to buy a new mouse and find a driver that worked for my keyboard. I then faced the same problems with software, with an anti-virus program that just couldn't run on the new operating system. Of course I solved the problem in the end, but I lost a few hours of my life that I will never get back!
Ensuring that your IT infrastructure is compatible is only the first step, smaller SMEs will little or no complicated infrastructure need to focus more on ease of installment and achieving peace of mind.
The best database from an SME point of view:
Getting started
For small and medium-sized enterprises (SMEs), the first point to consider when choosing a database is how easy it is to deploy. I recently started developing websites for several not-for-profit associations and decided on a database based of the ease of installation. To create a content management system for these websites, I simply installed the open source XAMPP web server stack and everything I needed, including MySQL, was there ready to go. Of course, the fact that open source software is free is an added bonus for a voluntary organisation.
Set and forget
The best outcome you can hope to achieve when investing in database technology is to install the technology and forget about it.
Why is a database better forgotten? After working with SMEs for the past 12 years, I know first-hand that the less they hear about their IT infrastructure, the better. A company's database needs to be rock-solid, so it can focus on adding value to its business.
SMEs often don't have the IT staff or in-house database administration skills to manage their IT infrastructure. More often than not, IT is just a tool to deliver the products or services of the business. There is little focus on the latest and greatest software trend – after all, defining indexes, managing backups and clearing logs doesn't add any value to the business. Many SMEs aren't using the most up-to-date software – why change something that works? An obvious example is the popularity of Windows XP, which many companies still use despite it being 10 years old.
Peace of mind
SME IT vendors like Pronto Software have long understood this point and are providing set-and-forget solutions to their customers. Pronto has embedded a database in its integrated products so you don't need to waste time buying or maintaining one. We know SME's highly value this peace of mind because in 90% of cases, they immediately go with the infrastructure we suggest.
When shopping for a new database for PRONTO-Xi, we valued this peace of mind above other enticing but often useless features. In the end, we chose the Informix database. It's less well known perhaps but it certainly ticks all the boxes for our SME customers. After all, who cares if a database runs a millisecond faster or slower when retrieving data, or can do somersaults to keep you entertained? This doesn't bring you peace of mind knowing your database will remain stress-free.
Of course, SME customers also have the option of a cloud solution, where at least part of their IT infrastructure is hosted elsewhere. This brings a raft of benefits and issues, but is the subject of another blog, so I won't go further here.
Invisible IT
We consistently receive great feedback from customers about how easy it is to forget their invisible database. One SME mentioned that its enterprise resource planning server hadn't needed rebooting in 12 months. When we asked where the server was located, staff had no idea. (We finally discovered it in the corner of the purchasing officer's office!)
My advice to companies looking for any business software is to ensure that IT remains a tool, not a cause for concern. Make sure you purchase integrated infrastructure for peace of mind and look beyond the marketing hype. You may find some hidden gems that will give you a competitive edge in your industry.
Paul Goepfert
Marketing Manager, Pronto Software
Let's stay connected
Be the first to receive our resources, including news about your industry.