TMM Group mines for accelerated growth with Pronto Cloud solution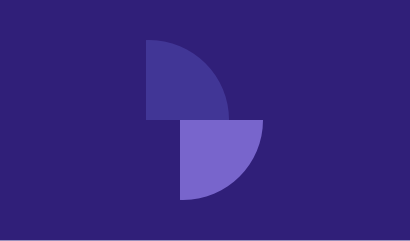 Australian design, exploration and construction group, TMM Group, has selected Pronto Software as its business management software provider to deliver Enterprise Resource Planning (ERP), Business Intelligence (BI) and Cloud technology to its expanding mining and civil works operations.
Founded in 2010, TMM Group has over 200 staff across multiple sites including Brisbane and Bowen Basin. Working closely with the likes of BHP Billiton, Rio Tinto and Macarthur Coal, TMM Group develops strategic solutions to improve project outcomes.
A major acquisition earlier this year of Windsor's Earth Moving saw TMM Group expand its operations in mining coal resources to focus on oil and gas civil works. The growing scope of work left this newly formed merged business needing a deeper level of technology support.
Carl O'Hehir, CEO, TMM Group, said the entire executive team was involved in the process, which meant the solution had to be robust across all areas of the business.
"More than anything we needed a business management software solution that delivered greater transparency, right down to the individual project level to ensure financial accountability. We were looking for an integrated solution that would streamline processes and improve productivity while also simplifying IT requirements,' said O'Hehir.
The executive team began a process that involved researching 12 different products, eventually short-listing five vendors. According to O'Hehir, Pronto Software stood out from the beginning because of its innovative features and flexibility.
"From day one, Pronto Software catered to all key aspects of the business with modules for maintenance, inventory, finance, payroll and tender estimation. The embedded alert intelligence within Pronto Xi was another drawcard because it enables us to monitor activity in real-time, while maximising productivity.
"With the resources environment changing so quickly, access to real-time business intelligence is of paramount importance to our business being able to not only predict, but react quickly to changes within our customers and the wider market,' said O'Hehir.
Central to the requirements of TMM Group was a move towards simplifying the IT requirements needed on-premises. TMM Group selected Pronto Hosted Services to manage and maintain its Pronto Xi 710 suite in the cloud.
"Historically, TMM Group ran a complex IT network. With the new direction of the business, it is an opportunity for us to reduce the IT requirements needed on site, without compromising on service. Pronto Hosted Services gives us the freedom to focus on our core business,' said O'Hehir.
The implementation is expected on go live in September 2013.
Pronto Software is an established provider in meeting the needs of mining companies, and mining suppliers, helping them meet practical challenges of managing growth, reducing operating costs and improving production efficiencies to achieve profitability.' The vendor is exhibiting at this year's AIMEX, Asia-Pacific's International Mining Exhibition, being held from 20-23 August at the Sydney Showground.
-ends-
About Pronto Software:
We are an Australian developer of award winning business management and analytics solutions. Pronto Xi, our ERP software, integrates accounting, operational and mobile features in a single system – optimising business processes and unlocking actionable insights. Over 1,700 organisations have leveraged our industry experience and innovation to increase growth and revenue. For more information, please visit: www.pronto.net/about-pronto-software/
Let's stay connected
Be the first to receive our resources, including news about your industry.