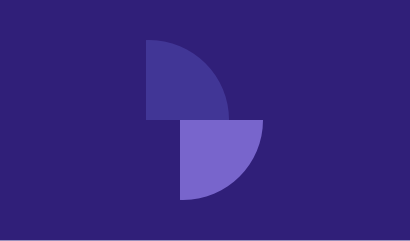 Wholesalers have seen margins declining in recent years, leaving little room for error and a renewed focus on operational efficiency. Dealing with rising production costs on one side, and retailers reluctant to accept higher prices on the other, means wholesalers are getting squeezed. To succeed, wholesalers need to run agile, scalable businesses and keep their costs down.
How wholesalers can save money and build trust:
The enemy of cost control is of course the dreaded customer order error. Regardless of where in the supply chain the error occurs, it carries significant financial and non-financial costs to the business.
So let's take a closer look at this fairly common issue in the world of wholesale, the wrong item being delivered to a retailer. In a typical wholesale business this error could occur in a number of areas.
Perhaps the sales manager records or interprets the product need incorrectly, or the customer service member mistypes the product code. The warehouse team member may pick the wrong product or the dispatch staff may put the incorrect label on the parcel.
The more sets of hands touching an order, the more opportunities for error. When it comes to incurring costs, the wrong item being delivered touches many areas of the business while the issue is resolved.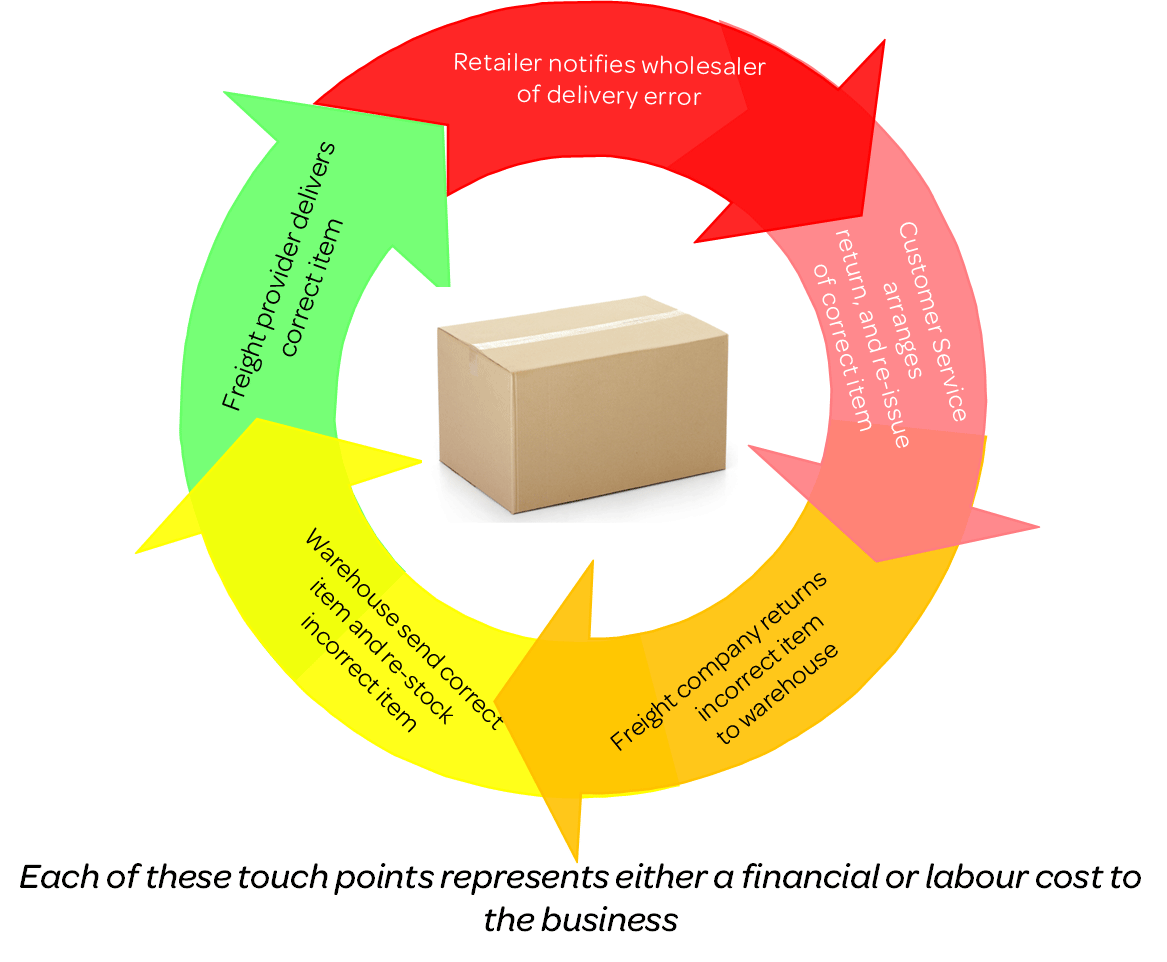 From a financial perspective, the costs of returning an incorrect item and re-delivering the correct item can consume significant amounts of margin.
The hidden costs of order errors
It's not just the immediate impact on operating expenses where these errors are felt. The impact on other areas of the business and the market are very real, even if they are harder to quantify.
Most important is the impact on customer sentiment. The customer loses a small amount of confidence in the supplier when an error occurs, while multiple and consistent errors will eventually erode all trust and force the customer to look at alternative suppliers.
Frontline employees also feel the pain of these returns. Sales managers in particular work hard to build relationships with their customers, and when errors occur they can feel let down by support staff.
This can lead to another issue for business around morale, which inevitably takes a hit when things go wrong. Studies have shown that staff morale is effected by inefficiency and errors, and when morale is higher there is more attention to detail, higher job satisfaction, and a stronger desire to improve the organisations performance.
Finally, the re-prioritisation of tasks that is necessary to expedite issue resolution can have a negative impact on other priorities.
How wholesalers can minimise these simple and costly errors
Smarter order entry
Modern technology means order entry errors are almost totally avoidable.
B2B ecommerce: providing your customers with an online store where they can browse products and place their own orders provides the ultimate in accessibility, product information, and ultimately order accuracy. Link your Pronto Xi Avenue solution with Pronto Xi ERP and send orders directly into the system, untouched by operators.
Electronic Data Interchange (EDI): transmitting orders via Pronto Xi EDI is quick and seamless. It works by sharing a standardised language between buyers and sellers, which allows for messages that fit the right format to be entered directly into the sellers' system. It's instant, accurate, and best of all removes any risk of order entry errors.
Smarter picking
Warehouse staff are often navigating large warehouses and picking goods that look similar to each other, with product numbers that may be complex, random, or both. Technology provides a range of tools to facilitate smarter, faster picking.
Warehouse Management System (WMS): a capable WMS is a must-have for wholesalers. Pronto Xi Warehouse Management can direct picking staff on the most efficient picking path from one location to another, ensuring the picker arrives quickly at the right picking location.
Radio Frequency (RF) scanning: Pronto Xi Radio Frequency removes the need for paper by sending an order directly from the WMS to picking staff, viewable usually on a handheld device. When the picker arrives at the picking location they will use RF scanning to confirm they have the right location, and scan each of the items they pick to ensure accuracy.
Labelling: Finally, once the order has been completed the last piece is to correctly label it for shipping. With Pronto Xi Scanpack, order details including weight and dimensions can be automatically recorded and printed on labels, ensuring the goods reach their intended destination.
With the right ERP solution it is entirely possible to eliminate these errors from any wholesale operation, putting more money back on the bottom line and keeping customers and staff happy.
Let's stay connected
Be the first to receive our resources, including news about your industry.